Irish lichens


Order: Pyrenulales Family: Pyrenulaceae

Species: Pyrenula macrospora


Growth type crustose.
Photos: On hazel, the Burren, and on Oak and Sycamore, Co. Cork, Ireland. Specimens on Oak and Sycamore identified by J Douglass

Waxy olive-brown to creamy yellow thallus with flecks of white pseudocyphellae. Mosiac-forming, black prothallus. Globose black perithecia to 1mm, becoming prominent with a visible ostiole when mature. Asci are 8-spored, the spores brown, 3-septate with distinctive locules, 25-35 x 8-12 Ám. Micro photographs below.
K+ yellow, UV+ yellow or orange or UV-

Common throughout Ireland on shaded, smooth-barked trees.

Similar: Pyrenula chlorospila Smaller perithecia.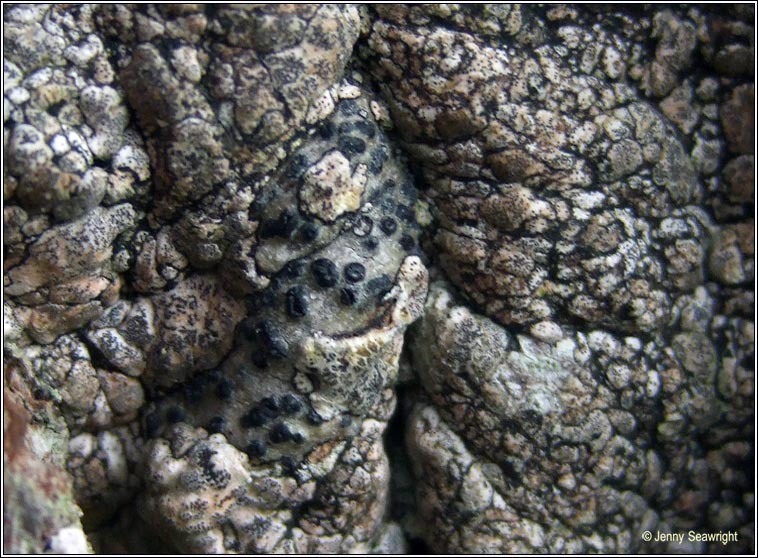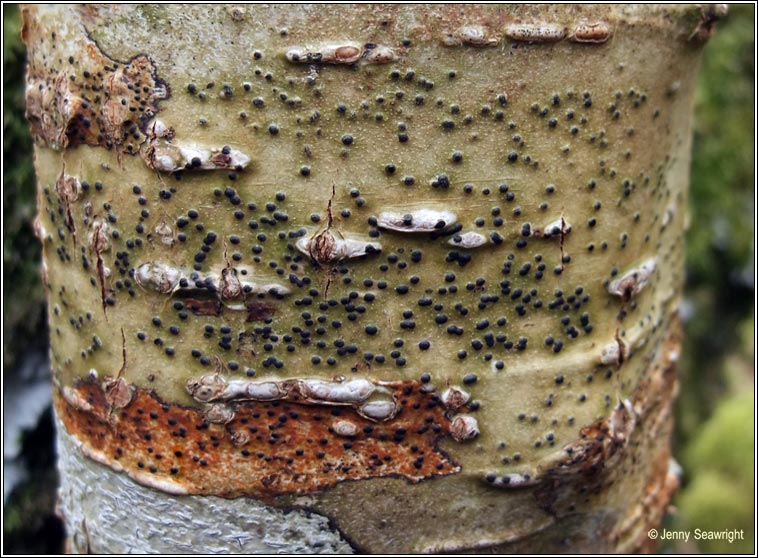 Microscope photographs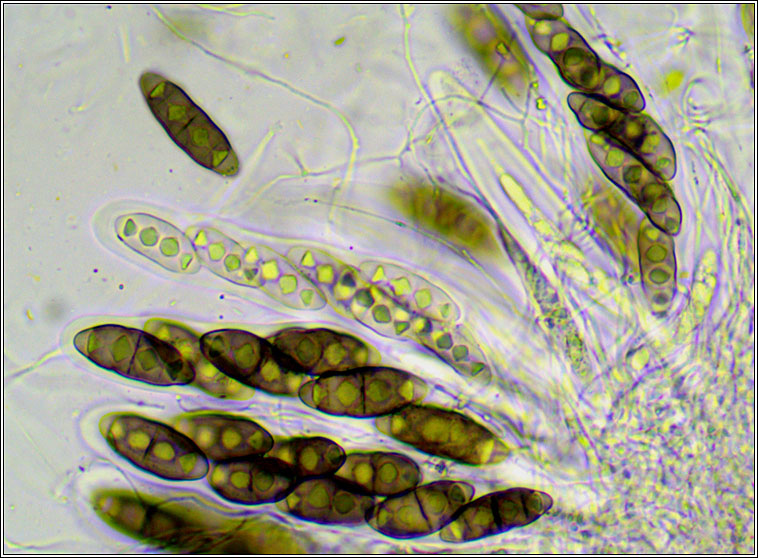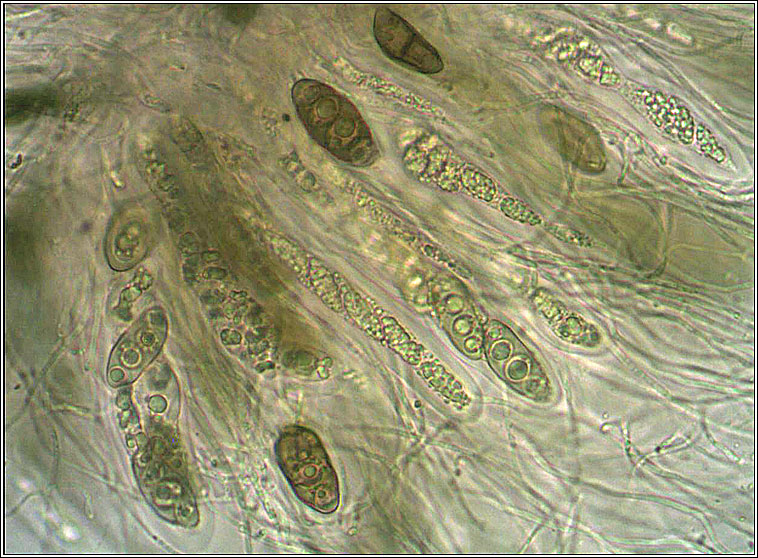 Pyrenula macrospora. April and November 2009, January 2012