Irish lichens


Order: Pyrenulales Family: Pyrenulaceae

Species: Pyrenula laevigata


Growth type crustose.
Photos: The Burren, Co. Clare and Glengarriff woods, Co. Cork

White or pale cream thallus without pseudocyphellae and usually without a prothallus. Frequently with +/- globose, black pycnidia forming lines across the thallus. Flattened perithecia 0.2-0.3mm diam. Spores 3-septate, (14-)17-22(-26) x (7-)8-9(-11) Ám. Microscope photographs below.
K+ yellow, C-, KC-, P-, UV-

Rare, a western oceanic species occuring on smooth-barked trees, especially hazel.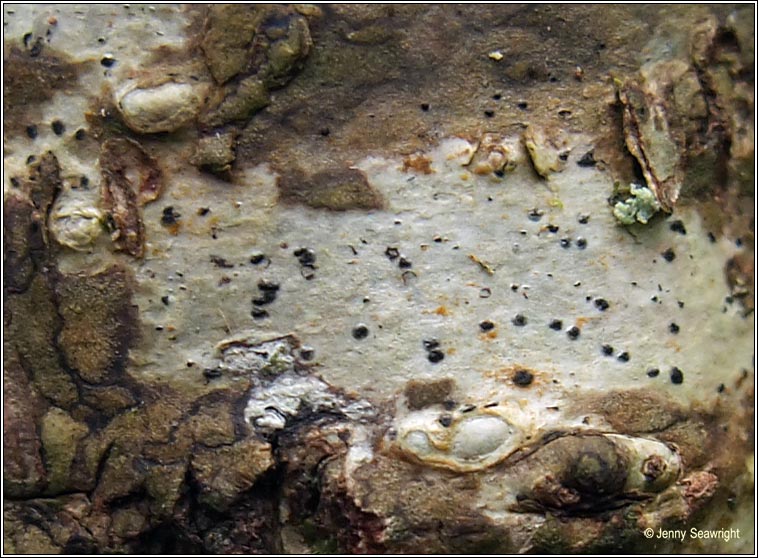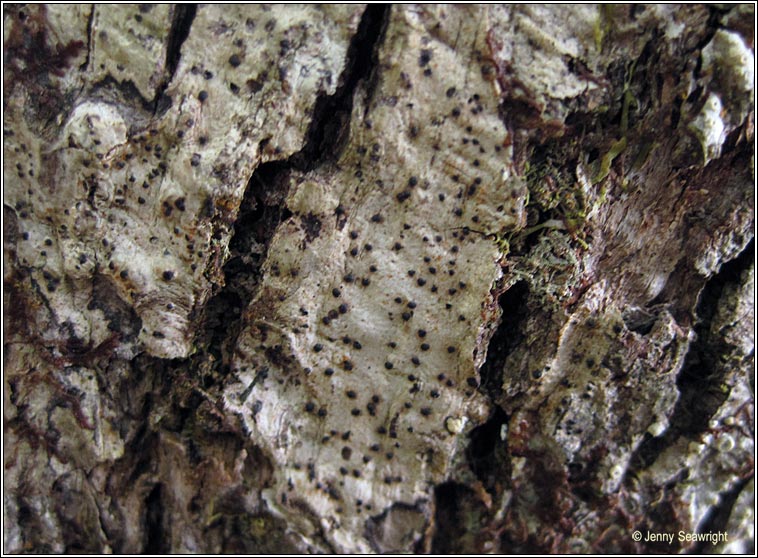 Microscope photographs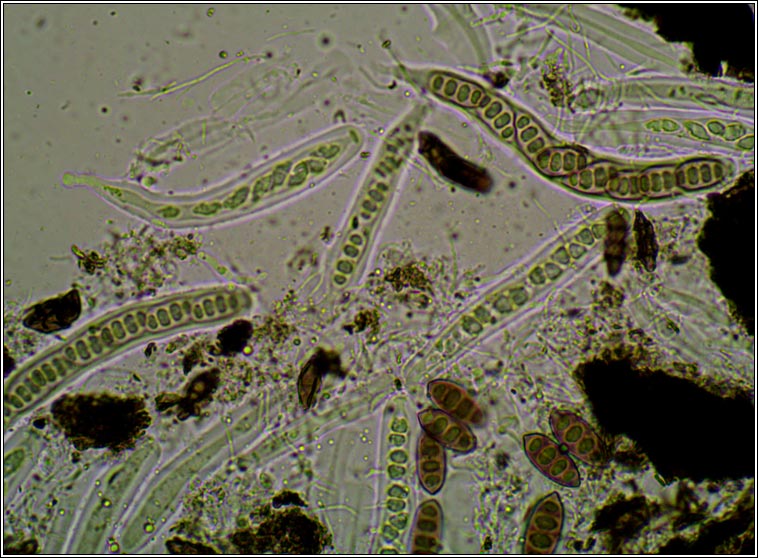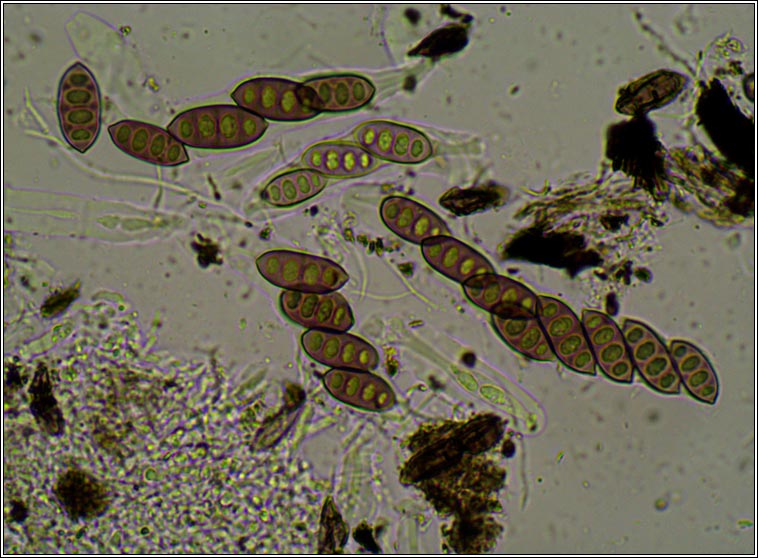 Pyrenula laevigata. April 2009 and May 2012