Irish lichens


Order: Pyrenulales Family: Pyrenulaceae

Species: Pyrenula chlorospila


Growth type crustose.
Photos: On mature Ash trunk. Ballingeary, Cork, SW Ireland.
Identified by Mike Simms

Waxy greenish to pale brown thallus flecked with small white pseudocyphellae. Small spherical black discs approx 0.3mm in diameter. Mosiac-forming with black prothallus.

Smooth-barked trees e.g Holly, Hazel, Beech, Ash in shady woods. K+ yellow, P+/- yellowish, UV-

Similar: Pyrenula macrospora. Larger black discs (perithecia).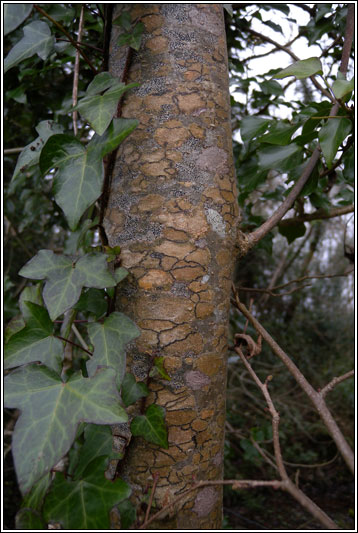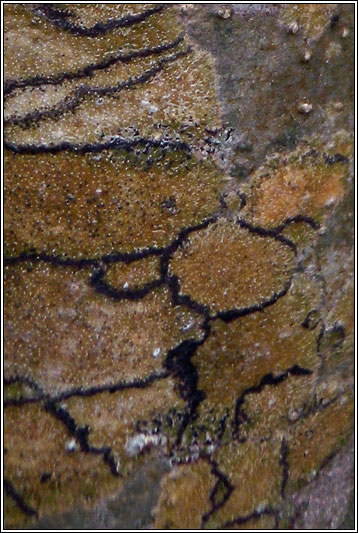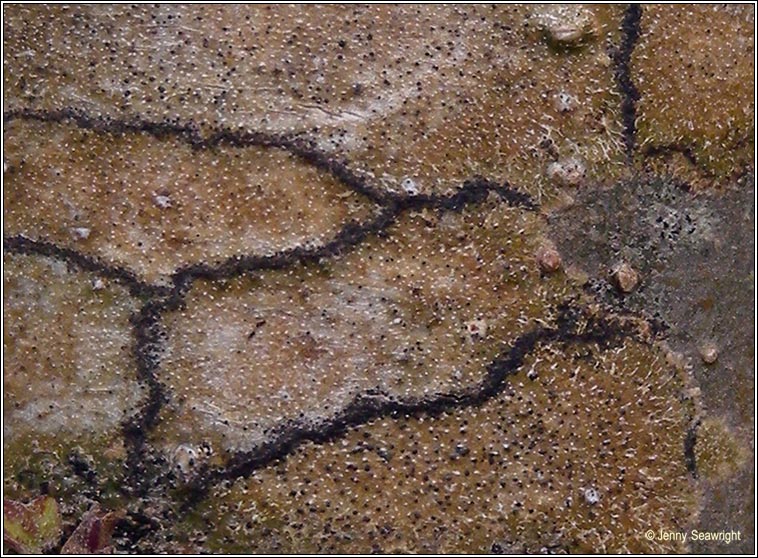 Pyrenula chlorospila on Ash, Ballingeary area, Co.Cork. December 2008