Irish lichens


Order: Lecanorales Family: Ramalinaceae

Species: Solenopsora holophaea


Growth type squamulose.
Photos: On coastal rock. Bantry area, Cork, SW Ireland.

Thallus of overlapping brownish-beige squamules that become greener when wet, underside with pale rhizines. Sessile chestnut to blackish apothecia become convex with margins +/- excluded. Asci are 8-spored, the spores colourless, 1-septate, 12-18 x 4-5 Ám. Micrograph below.

Coastal on damp, shaded, often vertical mortar and soft rocks.
Also on soil and in crevices. Chemical reactions negative.

Similar: Psora lurida. Limestone and calcareous rocks and soil.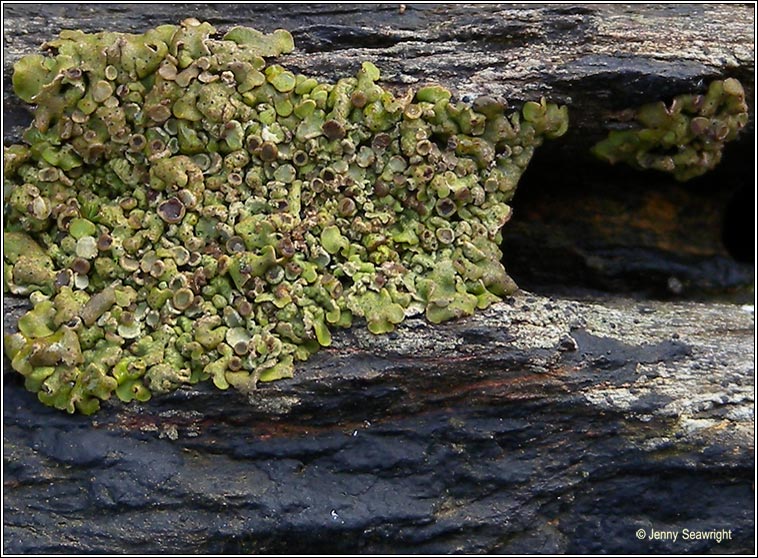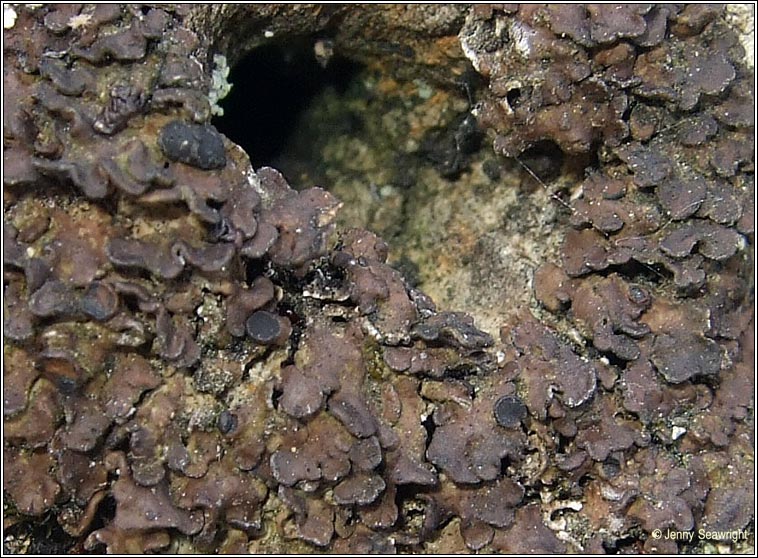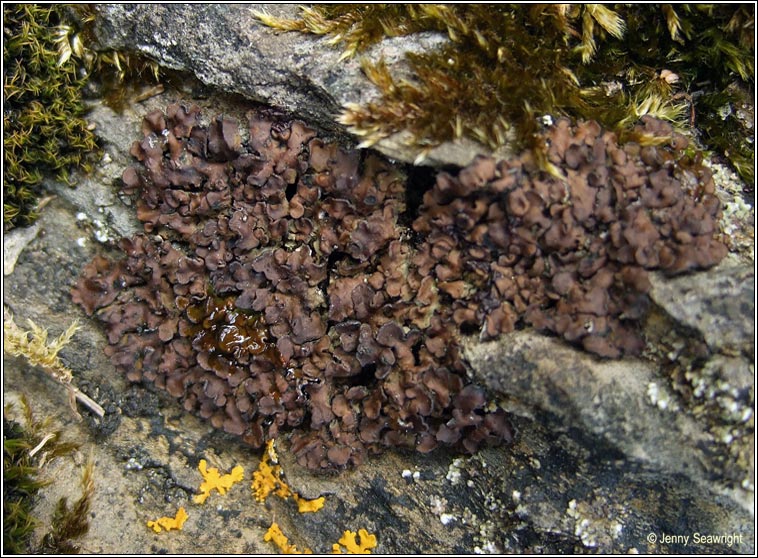 Micrograph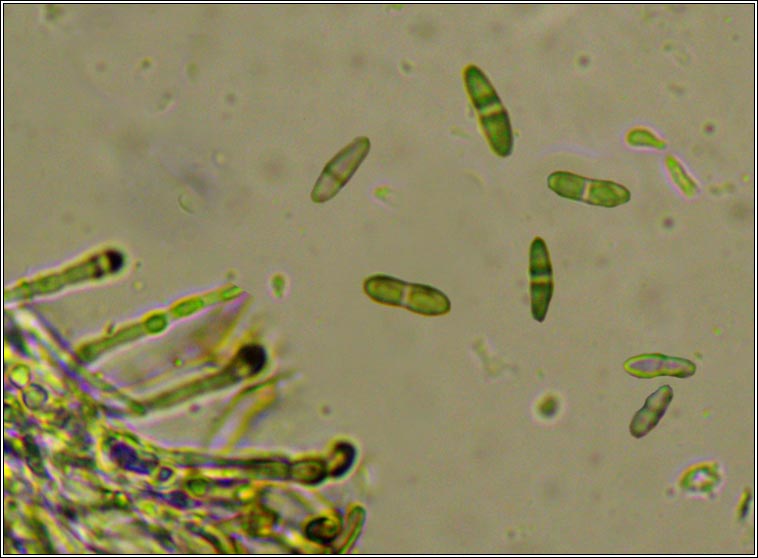 Solenopsora holophaea. December 2008 and June 2009