Irish lichens



Order: Lecanorales Family: Bacidiaceae

Species: Squamarina cartilaginea


Growth type squamulose.
Photos: Inland on calcareous rock. The Burren, Co. Clare, Ireland

Variable, thallus of pale yellow-green to brown-green squamules, +/- pruinose, forming loose or tightly overlapping crusts. Apothecia with brown to red-brown flat or concave discs that become irregularly convex with margins +/- excluded.

Scattered, mainly coastal distribution in Ireland in crevices in limestone cliffs and on hard calcareous rocks, mosses and soil.

Two chemotypes occur. Morphs with P+ yellow medulla appear confined to coastal sites, morphs with P- medulla also occur inland.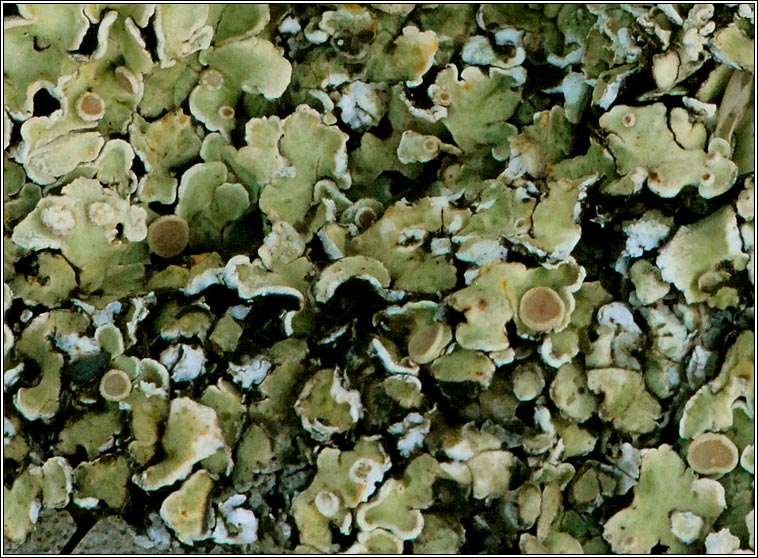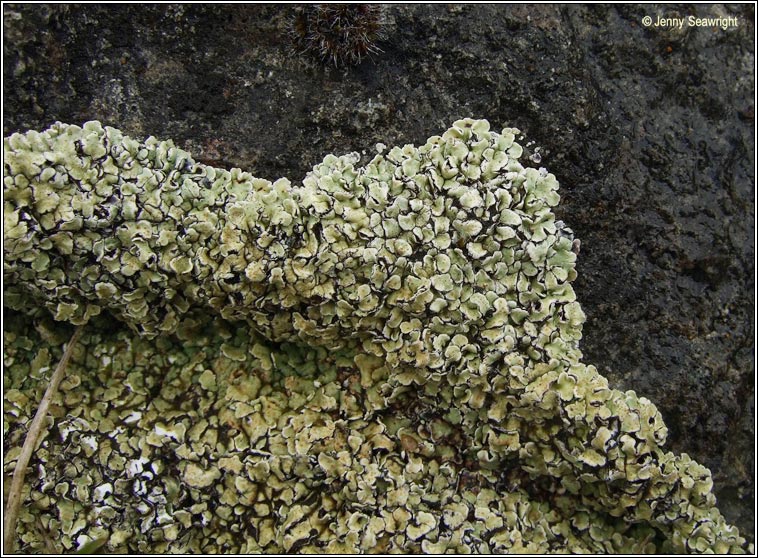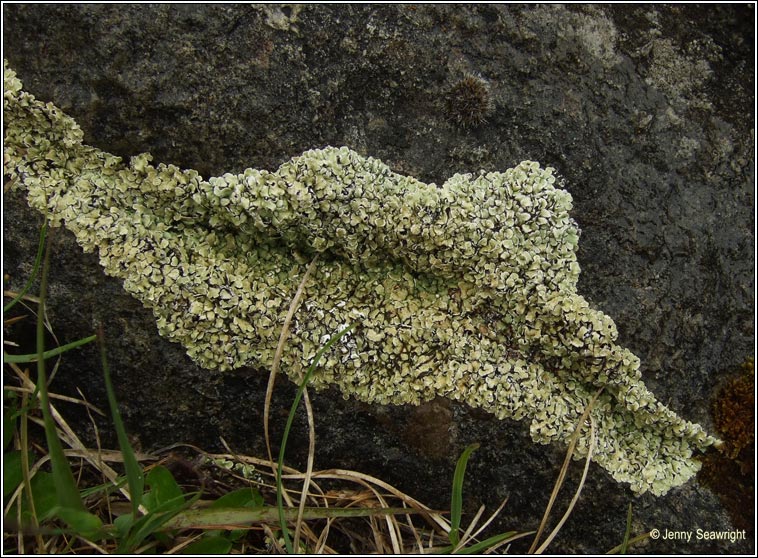 Squamarina cartilaginea July 2009