Irish lichens


Order: Lecanorales Family: Lecanoraceae

Species: Lecanora chlarotera


Growth type crustose.
Photos: On twig and trunks of deciduous trees. Cork, SW Ireland.

Very variable. Smooth or warted creamy-grey or grey thallus, sometimes areolate, prothallus absent. Numerous buff to reddish-brown apothecia with thick, slightly crenulate or smooth margins. Epithecium overlaid with coarse crystalline granules, large crystals also present in apothecia margins. The asci are 8-spored, spores simple, 10-15 x 6-8 Ám. Micro photo below.
Vouauxiella lichenicola can occur on the discs.

Common on trees, wooden fences and posts in unpolluted habitats.
Thallus K+ yellow, C-, P-, UV+ dull orange. Apothecia margins P-

Similar: L. argentata. P+ weak yellow, UV-. Black prothallus usually present, discs often piebald. Epithecium without granules.
L. sinuosa. Apothecia margin contorted, over-arching disc.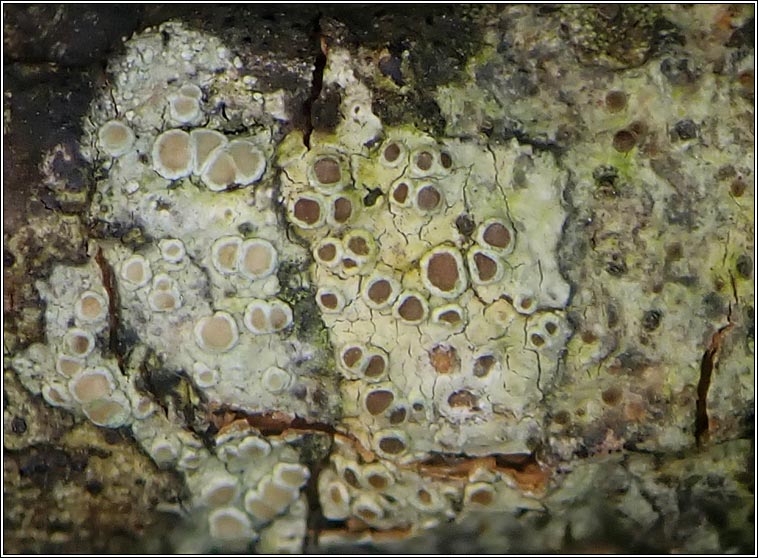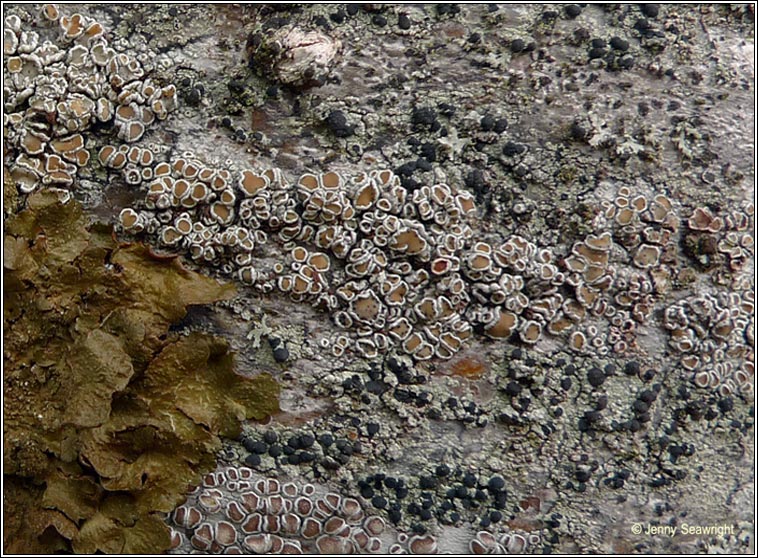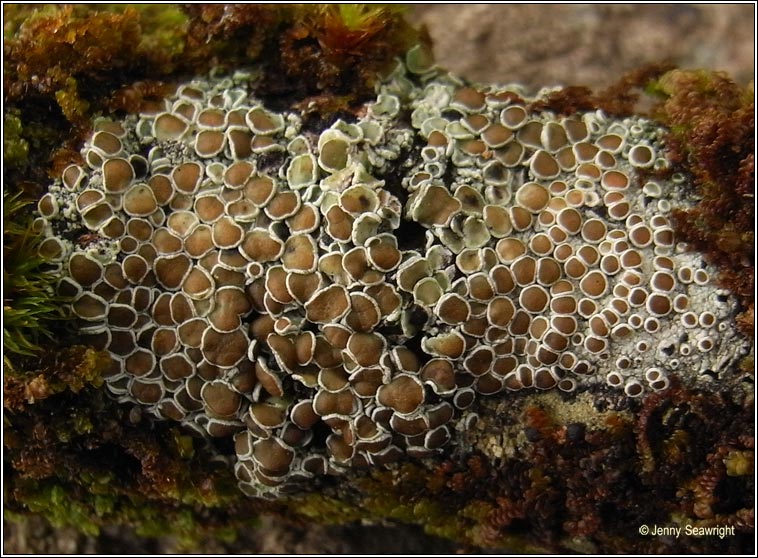 Microscope photograph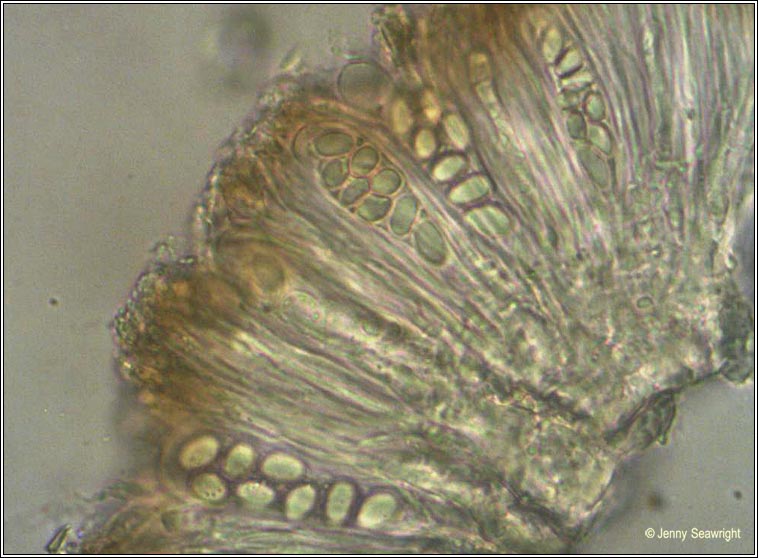 Lecanora chlarotera