Irish lichens



Order: Lecanorales Family: Lecanoraceae

Species: Lecanora argentata


Growth type crustose
Photos: Foynes, Co. Limerick and Drinagh, Co. Cork, Ireland

Similiar to Lecanora chlarotera with massive crystals in apothecia margins but discs are red-brown, darker brown or sometimes piedbald and without granules in the epithecium. Thallus whitish, uneven or +/- warted and smooth at margins, usually with black prothallus visible. Microscope photographs showing crystals below. Chemistry K+ yellow, C-, Pd weak yellow, UV-

Found on the twigs, branches and trunks of deciduous trees

Similar: Lecanora intumescens, L. campestris and L. horiza lack large crystals in margins.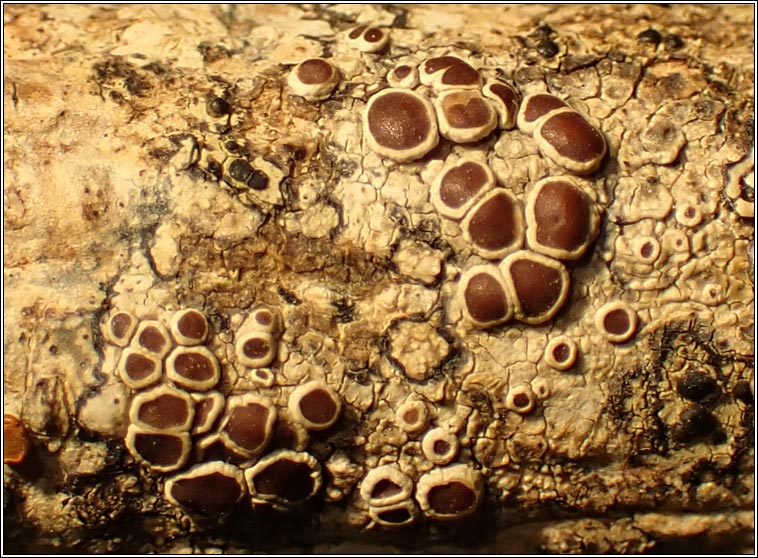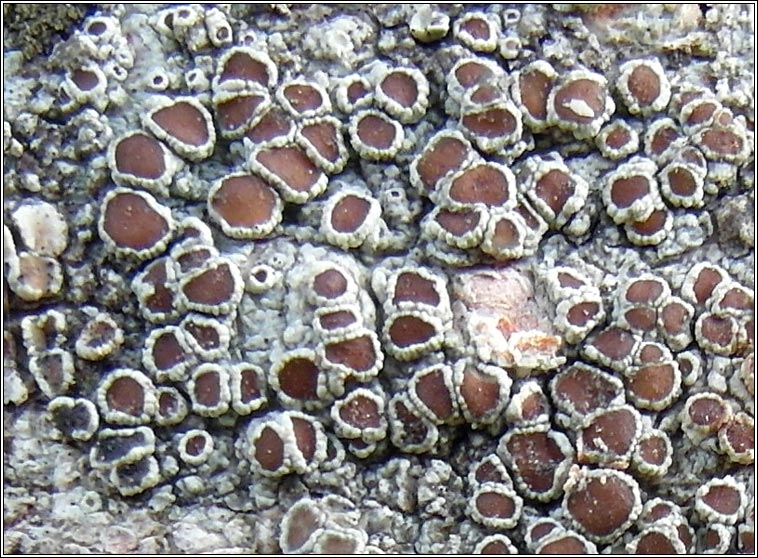 Microscope photographs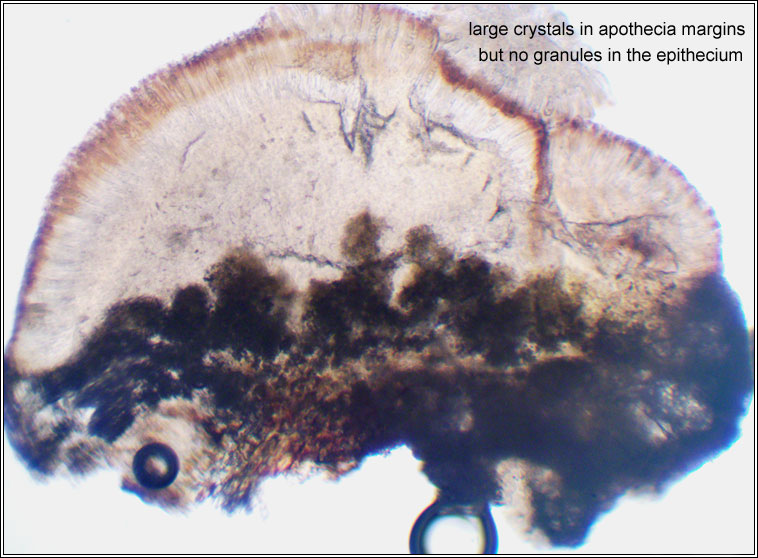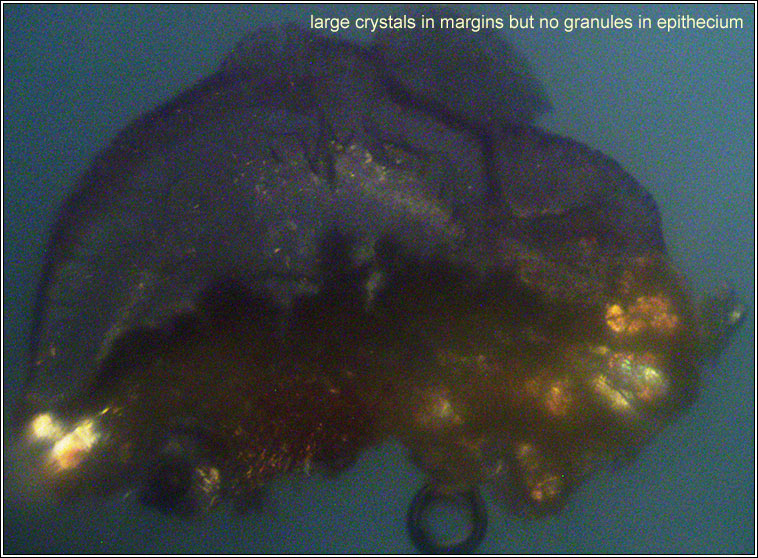 Lecanora argentata. September 2010, February 2011