Irish lichens



Order: Gyalectales Family: Gyalectaceae

Species: Gyalecta truncigena


Growth type crustose.
Photos: Glengarriff woods and Bantry House, Co. Cork, SW Ireland.
Specimens identified by Andy Acton and John Douglass

Thin, inconspicuous, whitish-grey or greenish thallus. The very small (0.2-0.5mm) orange or pale pinky-brown apothecia, usually immersed, +/- smooth, thick, cream margins. Spores are muriform with 6-12 cells, 14-28 x 5-9 Ám. Microscope photo below. Chemical reactions negative.

Can be common in rain tracks on well-lit, nutrient-rich bark of basic barked trees e.g Ash and acers. Rare on old mortar.

Similar: G. flotowii, rare, spores +/- spherical with 6 or less cells.
Gyalecta jenensis is found on rocks and mortar.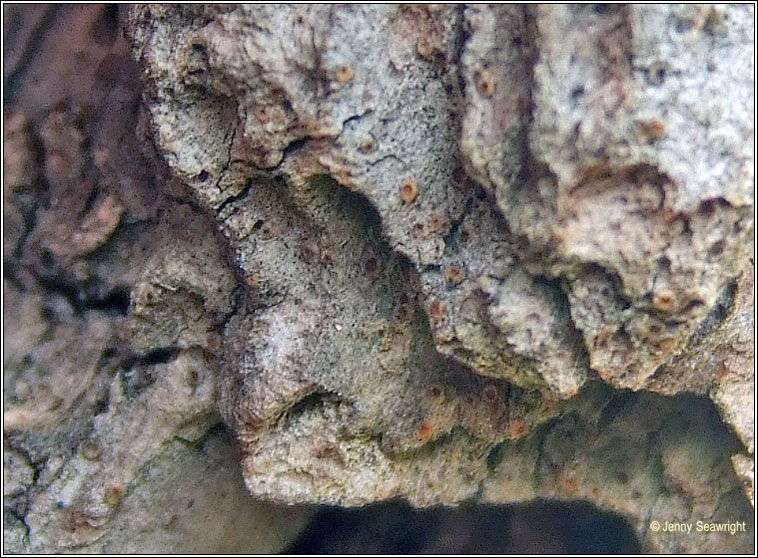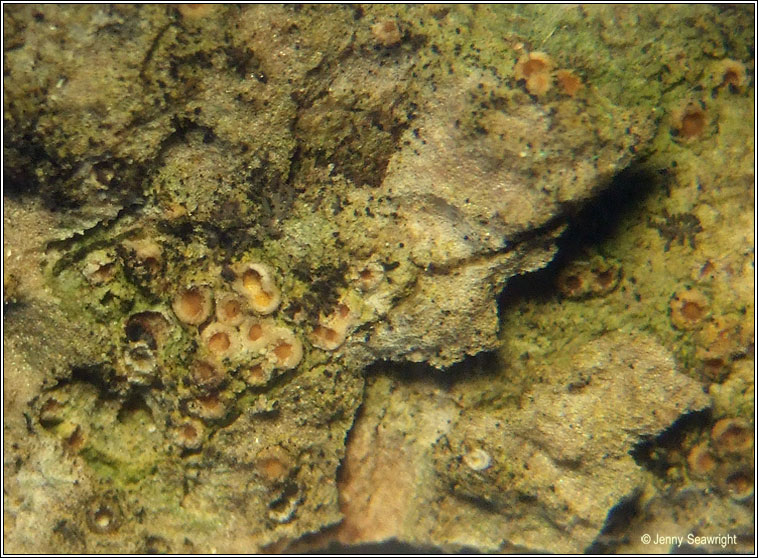 Microscope photographs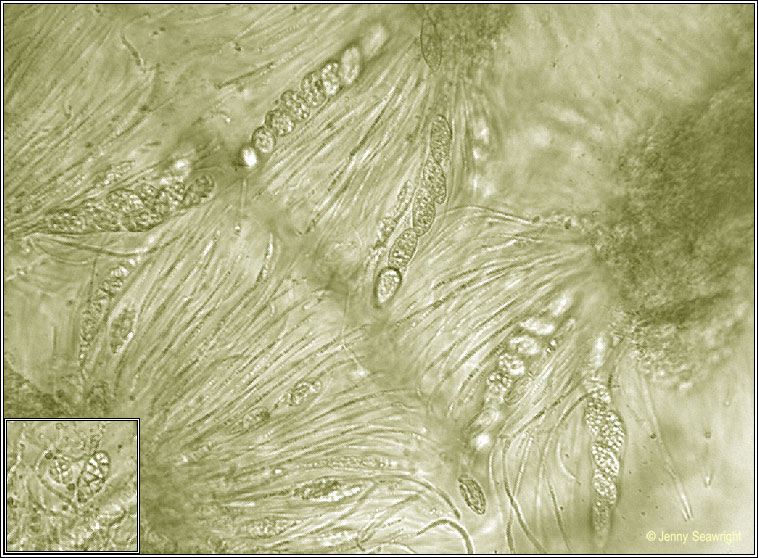 Gyalecta truncigena April and June 2010