Irish lichens


Order: Gyalectales Family: Gyalectaceae

Species: Gyalecta jenensis



Growth type crustose.
Photos: On limestone. Black Head, the Burren, W Ireland.
BLS Burren meeting 2009

Thin light-grey thallus, often pink-tinged. Distinctive pale orange apothecia with thick notched margins are initially spherical.

Found on damp, shaded limestone, also on old church walls.
Chemical reactions negative.

Similar: Gyalecta truncigena, found on basic-barked trees.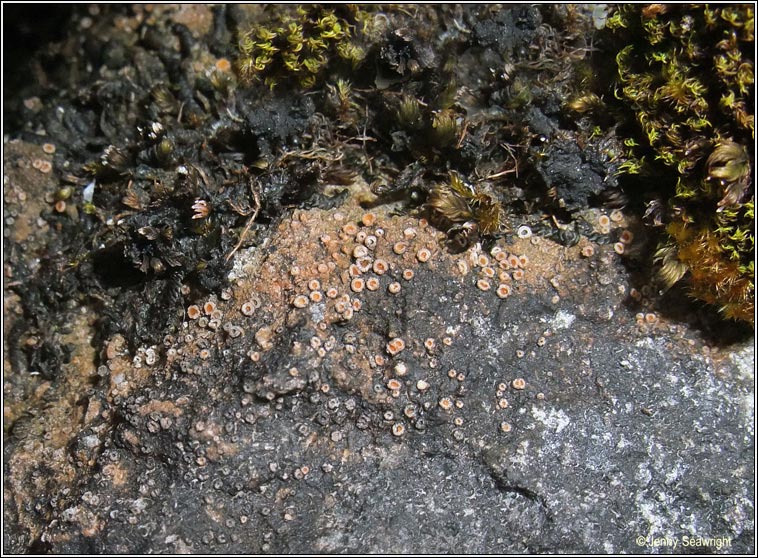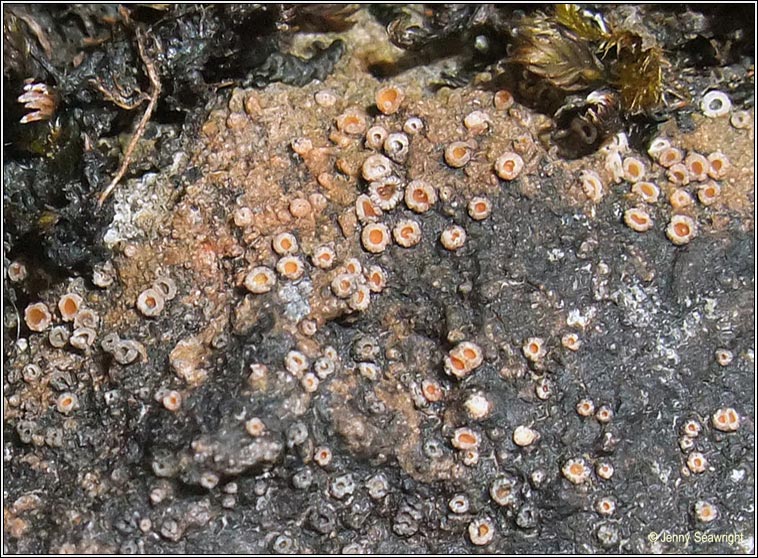 Gyalecta jenensis. BLS Burren meeting, April 2009