Irish lichens


Order: Ostropales Family: Thelotremataceae

Species: Thelotrema lepadinum


Growth type crustose.
Photos: On Holly. Ballingeary and Gougane Barra, Cork, Ireland.

Variable, the shiny greyish-cream thallus is thick or thin, smooth or uneven. Numerous barnacle-like raised apothecia in warts with large central opening. Discs are usually visible, +/- white-pruinose. In moist, shady sites apothecia are larger, more open and ulcerose. Microscope photographs below.
Host to the lichenicolous fungus Skyttea nitschkei.

Found throughout Ireland, usually on sheltered smooth-barked trees, occasionally on acidic rocks. Chemical reactions negative.

In oceanic sites could be confused with Thelotrema petractoides.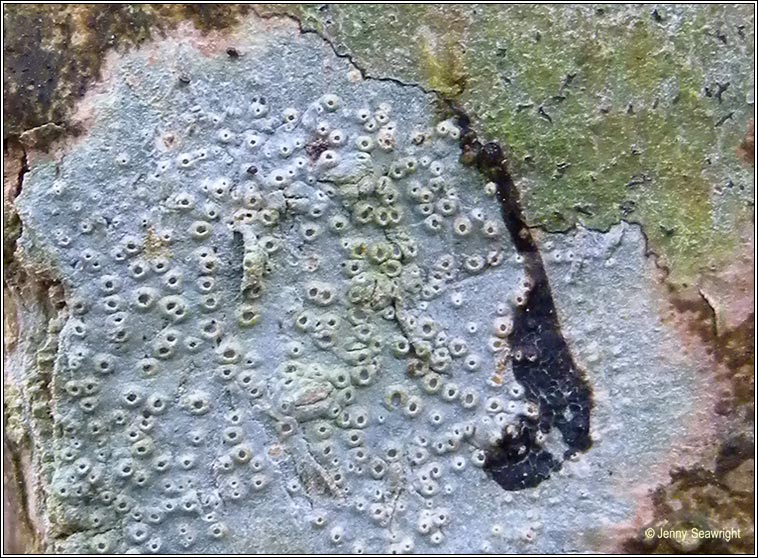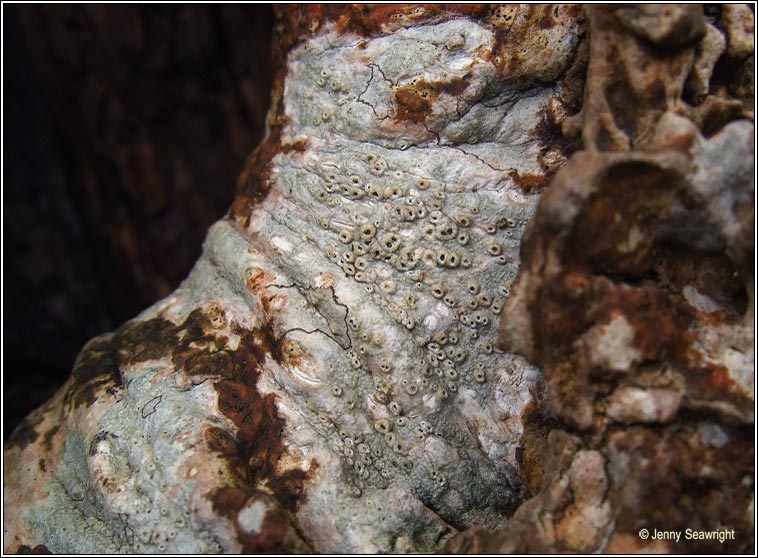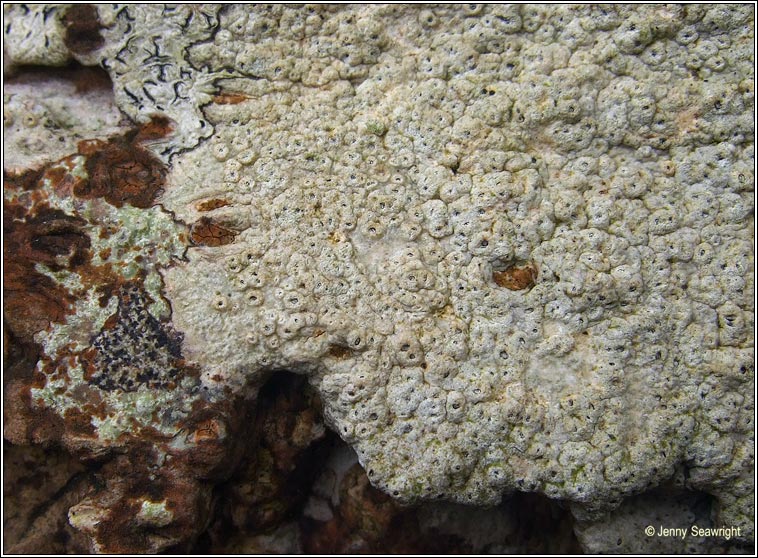 Microscope photographs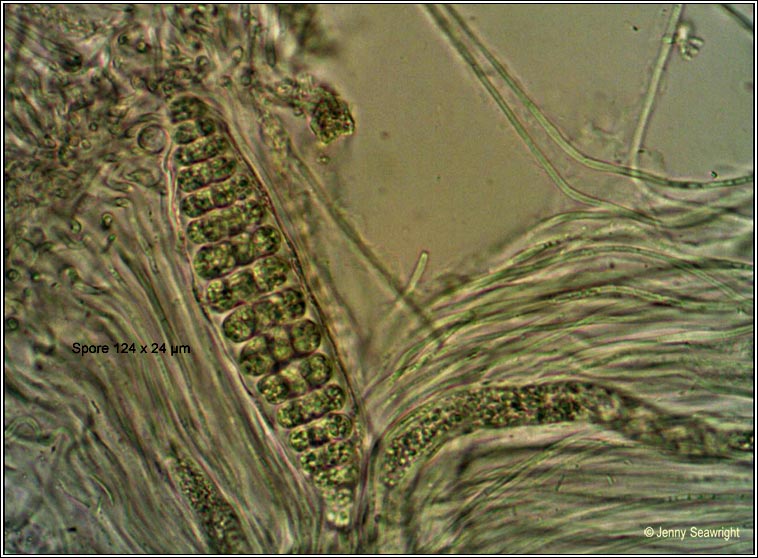 Thelotrema lepadinum. December 2008 and August 2009