Irish lichens



Order: Peltigerales Family: Collemataceae

Species: Leptogium pulvinatum

Growth type crustose.
Photos: Among moss. Ballingeary and Glengarriff, Cork, SW Ireland. Specimen left confirmed by John Douglass

Previously regarded as a morph of Leptogium gelatinosum.
Dark brown or reddish-brown thallus. Small, much divided lobes with fimbriate margins. The marginal extensions are flattened and never cylindrical. Apothecia red-brown or brown. Isidia are absent.
Ascus clavate, apical dome with darker axial tube. Usually 8-spored. Muriform spores 22-42 x 11-17 Ám. Micro photographs below.

Occurs among moss on basic to calcareous substrata. It is a recently recognised species and distribution is uncertain.
Chemical reactions negative.

Similar: Leptogium lichenoides. Cylindrical marginal isidia.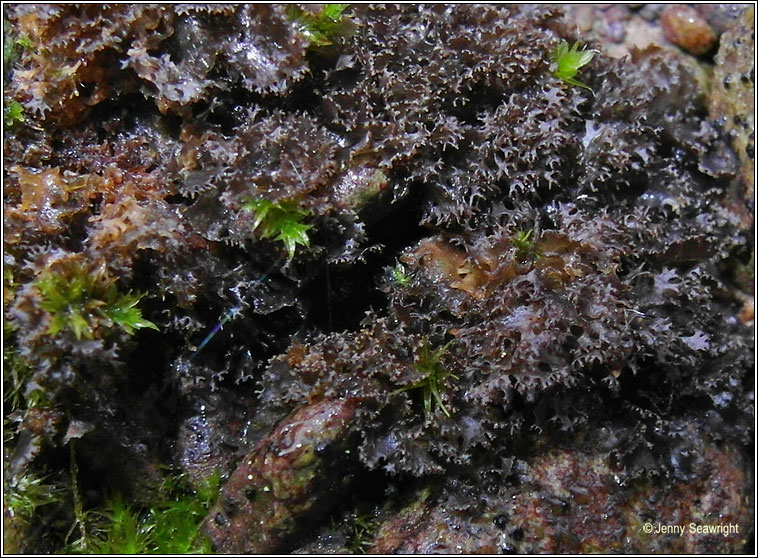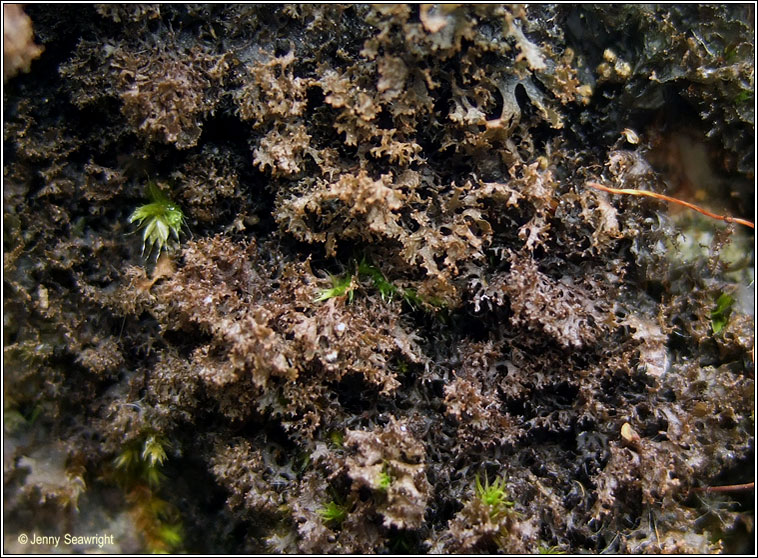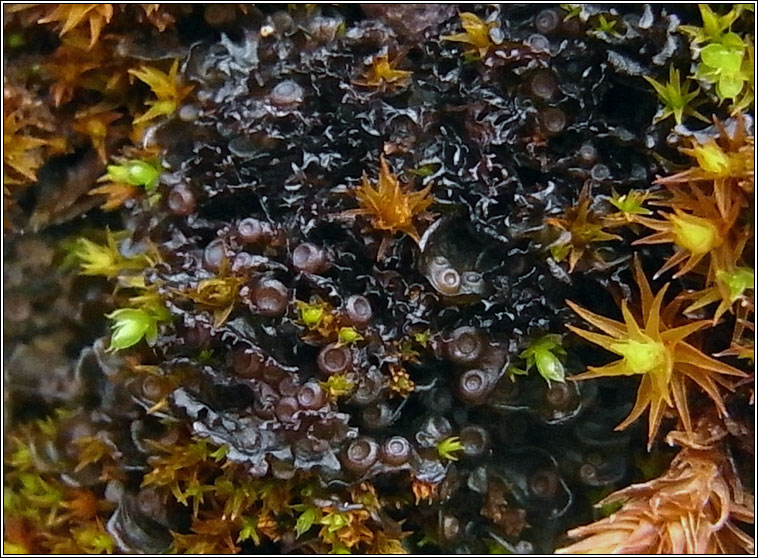 Microscope photographs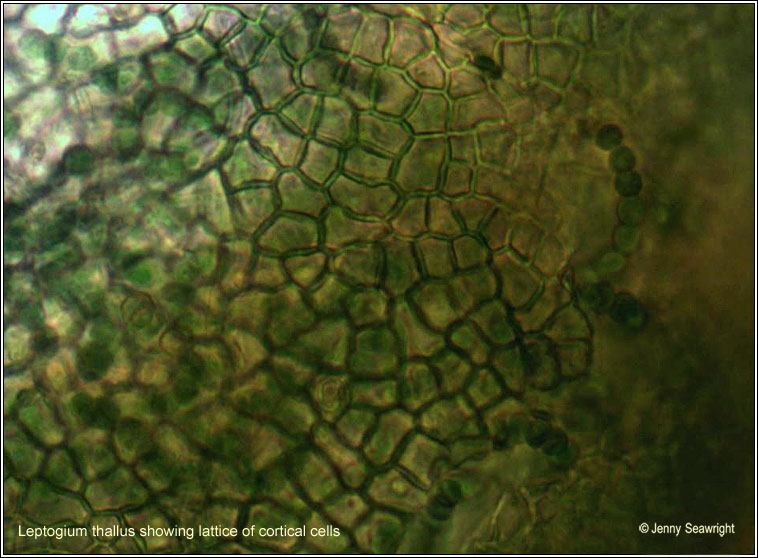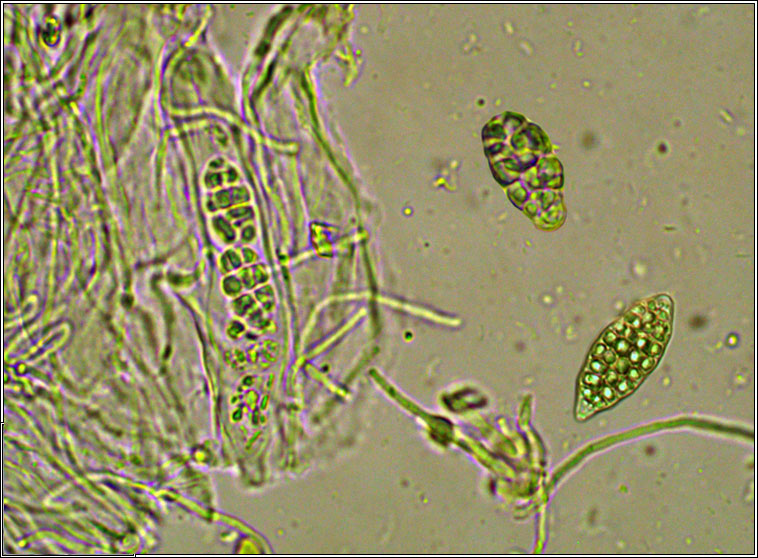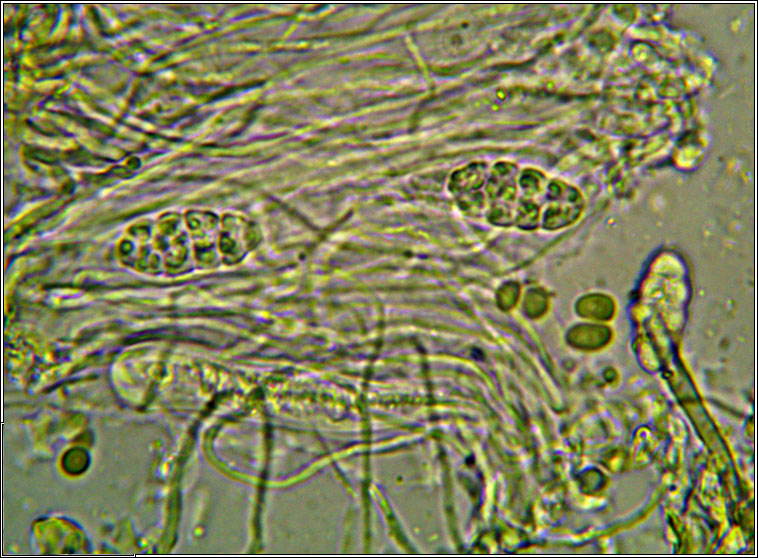 Leptogium pulvinatum. August and November 2009