Irish lichens


Order: Ostropales Family: Graphidaceae

Species: Graphis elegans


Growth type crustose, graphid.
Photos: Ballingeary, Cork, SW Ireland.

Smooth, slightly shiny or wrinkled greyish thallus, apothecia with raised carbonaceous margins +/- meeting in centre. Apothecia margins have 2-7 longitudinal furrows but these are not always clearly visible. Discs are not pruinose. The asci are 8-spored, multi-septate spores (7-12 -septate), 30-50 x 6-12 Ám. Mature spores are colourless but may become brown when over-mature.
Micro photos below. Host to Melaspilea diplasiospora.

Widespread in Ireland on shady smooth-barked trees and twigs.
K+ yellow turning slowly blood-red (patchy), P+ orange

Similar: Graphis scripta.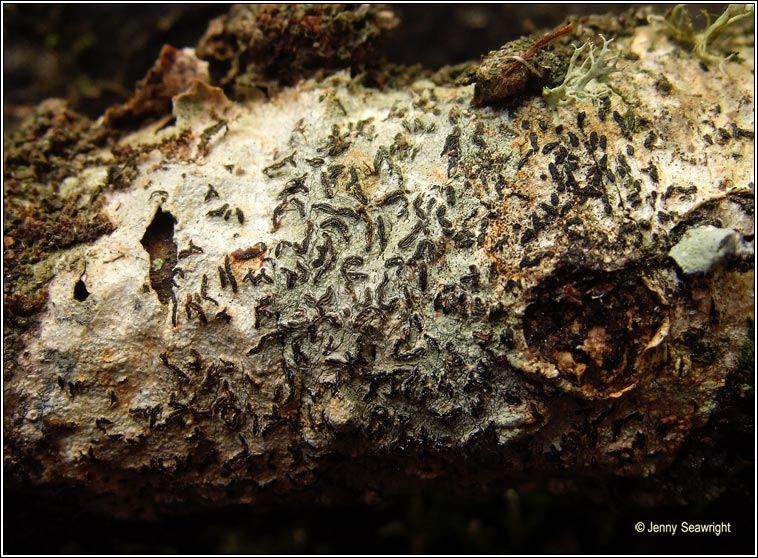 Microscope photographs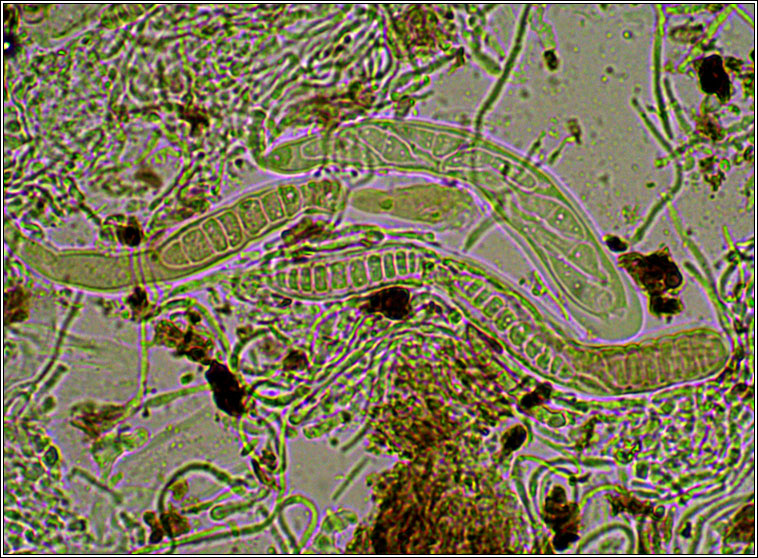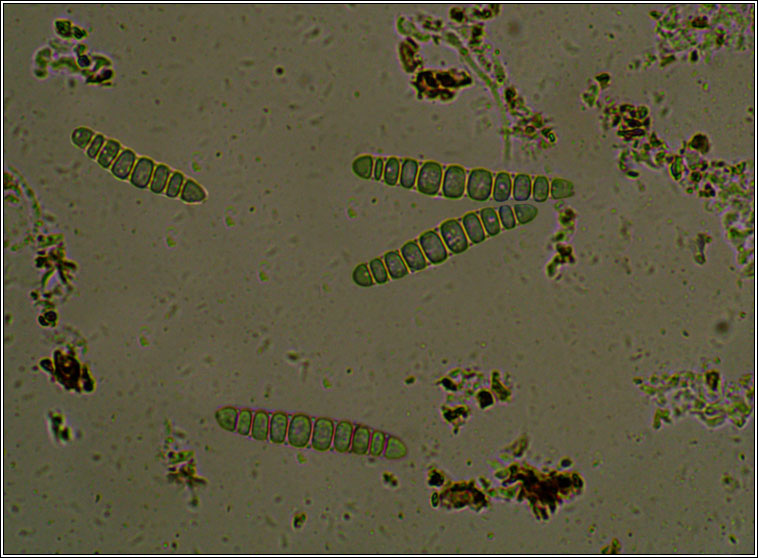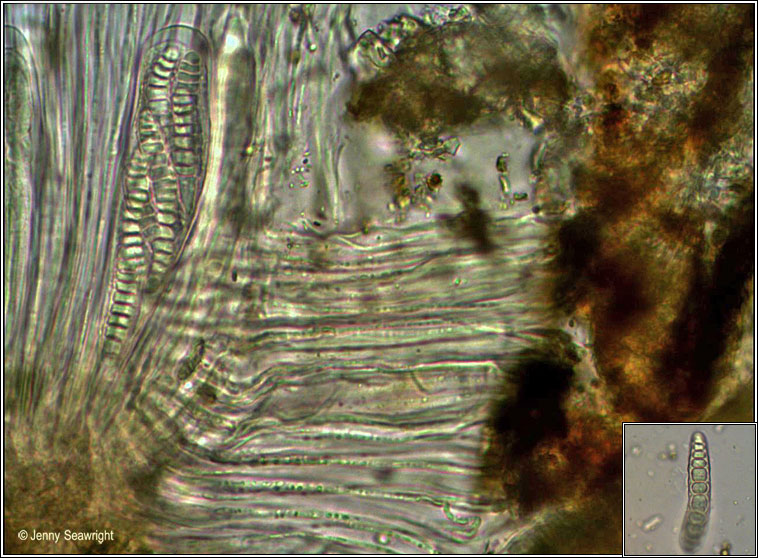 Graphis elegans. January 2010