Irish lichens



Order: Lecanorales Family: Ramalinaceae

Species: Ramalina subfarinaceae


Growth type fruticose.
Photos: On coastal rock. Snave pier, Co. Cork, SW Ireland.

Small, +/- erect yellowish green-grey thallus with much-divided lobes. Excavate soralia with granular soredia. Diffuse, spreading holdfast, often forms dense swards.

Usually coastal on exposed, nutrient-rich rocks, also on old heather stems, dune soil, occasional inland. Often found with R. siliquosa.
Medulla and soralia usually K+ yellow turning red.

Similar: Ramalina farinacea. Usually found on trees and wood.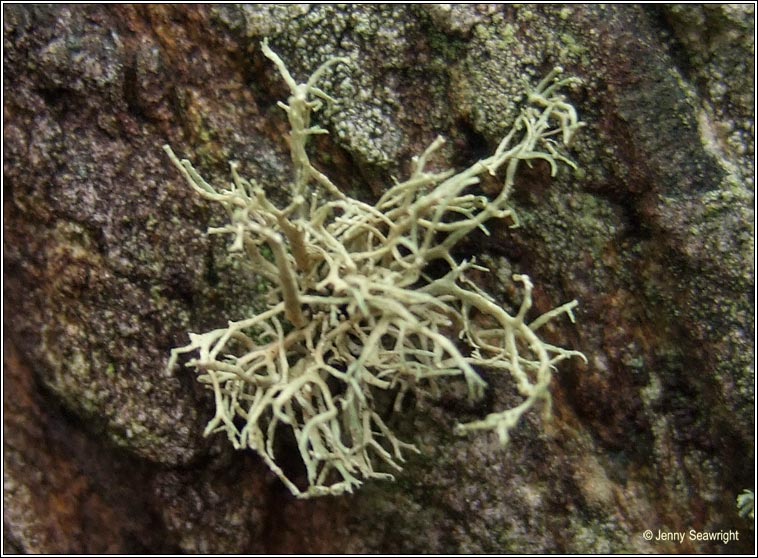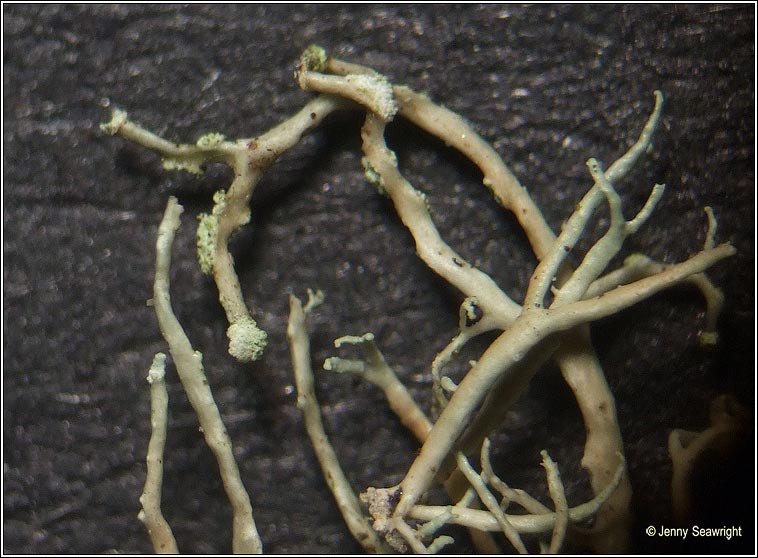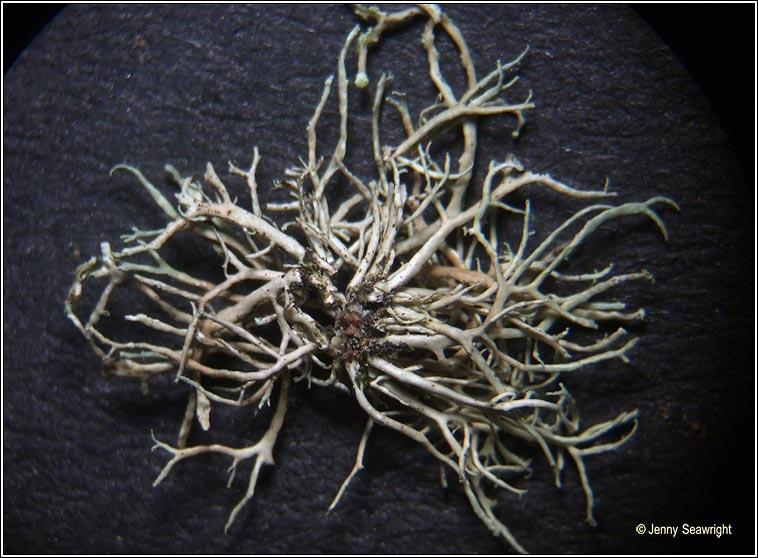 Ramalina subfarinaceae. December 2009