Irish lichens


Order: Lecanorales Family: Ramalinaceae

Species: Ramalina farinacea


Growth type fruticose.
Photos: On trunk and twigs of deciduous trees. Cork, SW Ireland

Shrubby pale grey-green or yellow-green thallus with narrow, flattened lobes. Oval or disc-shaped soralia with farinose soredia occur on margins of lobes. Apothecia rare, marginal or laminal.

Throughout Ireland on nutrient-rich bark, occasionally on rocks.
Medulla, soralia K-. Occasionally K+ yellow turning red.

Similar: R. subfarinacea. Mainly found on coastal rocks.
Evernia prunastri. Underside whitish with green patches.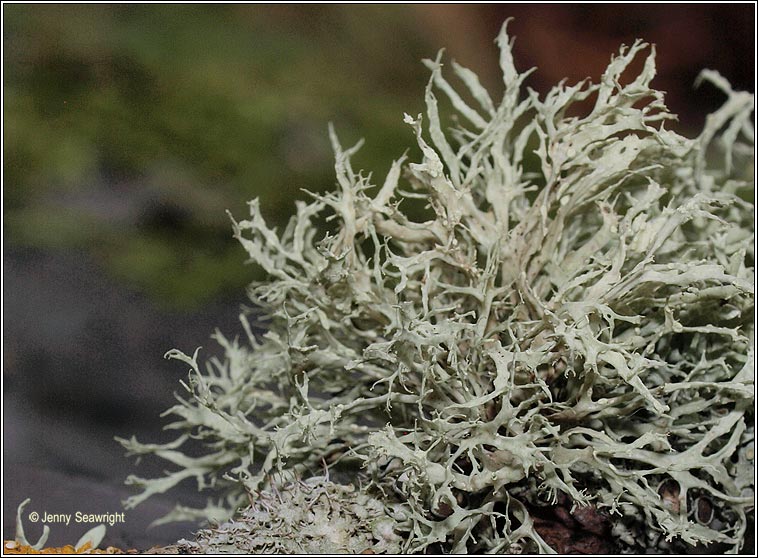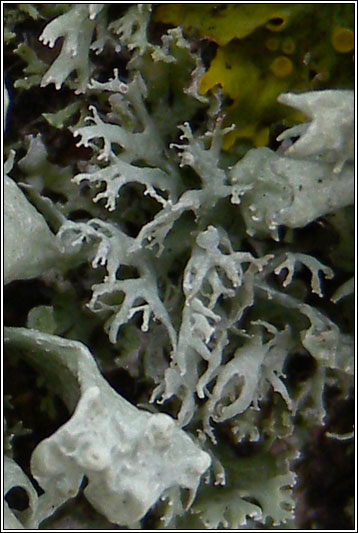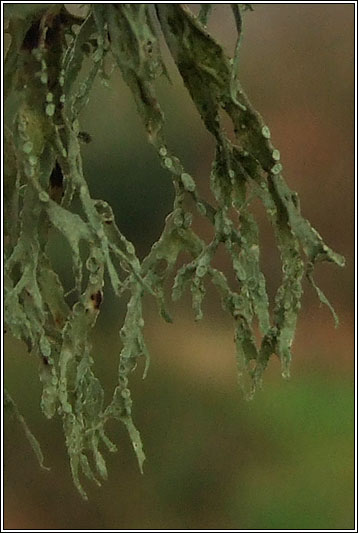 Ramalina farinacea. Macroom, Co.Cork. December 2008