Irish lichens


Order: Peltigerales Family: Pannariaceae

Species: Fuscopannaria sampaiana


Growth type squamulose.
Photos: On mossy tree trunks. Glengarriff, Cork, SW Ireland.
Specimen confirmed by Mike Simms

Reddish-brown or tan squamules, paler margins covered with coarse, granular pale-cream or concolorous soredia. Surrounded by bluish-black prothallus. Not known fertile in Britain or Ireland.

On smooth patches or among moss on basic-barked trees in old woodland. Rare, only recorded in Ireland from the SW.

Similar: Parmeliella testacea, found in old woodland and
Vahliella leucophaea, occuring on calcareous maritime rocks.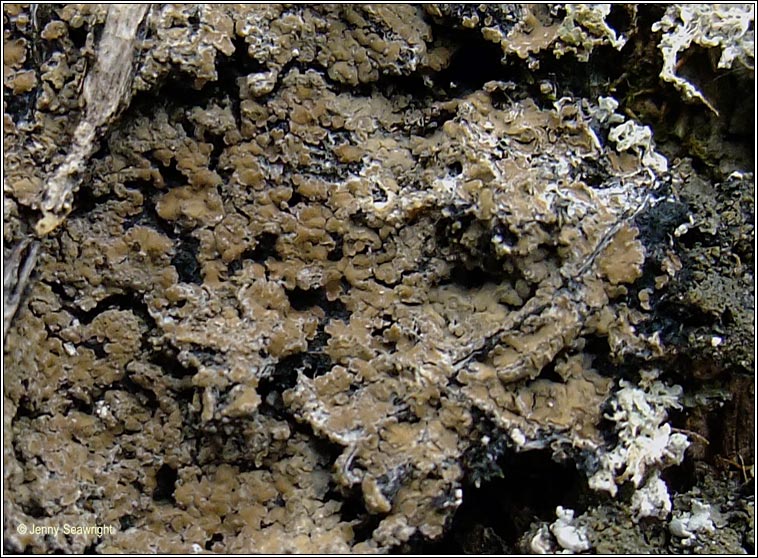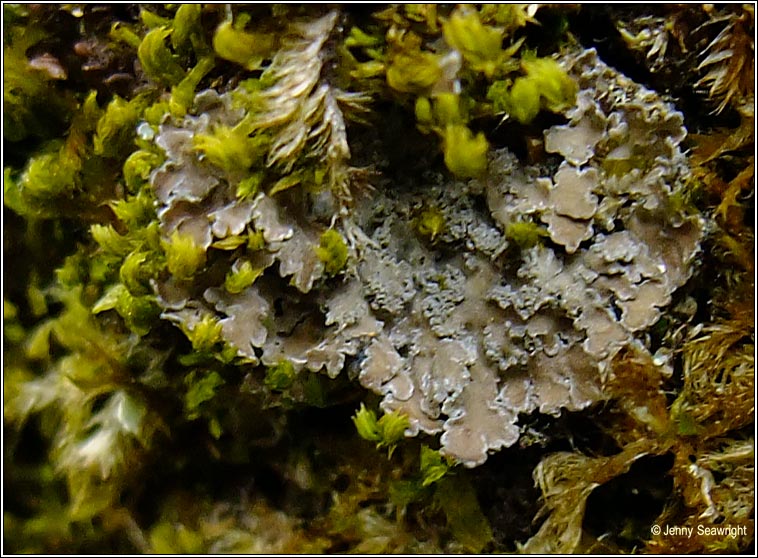 Fuscopannaria sampaiana. Glengarriff, Co. Cork. May 2009