Irish lichens



Order: Family:

Species: Vahliella leucophaea


(Previously Fuscopannaria leucophaea.) Growth type squamulose.
Photos: In crevice in coastal rocks. Snave, Cork, SW Ireland.
Identification confirmed by John Douglass

Thallus forms thickly packed crust of grey-brown to blackish, +/- rounded, adpressed squamules. Black hypothallus. Frequent, often clustered brown-black apothecia, rim becoming excluded.
Variable, in exposed sites hypothallus is much reduced, squamules become imbricate and the apothecia are dark brown-black.

Occurs on western and northern Irish coasts in sheltered crevices in +/- basic rocks. Occasionally found at base of coastal trees.
Chemical reactions negative.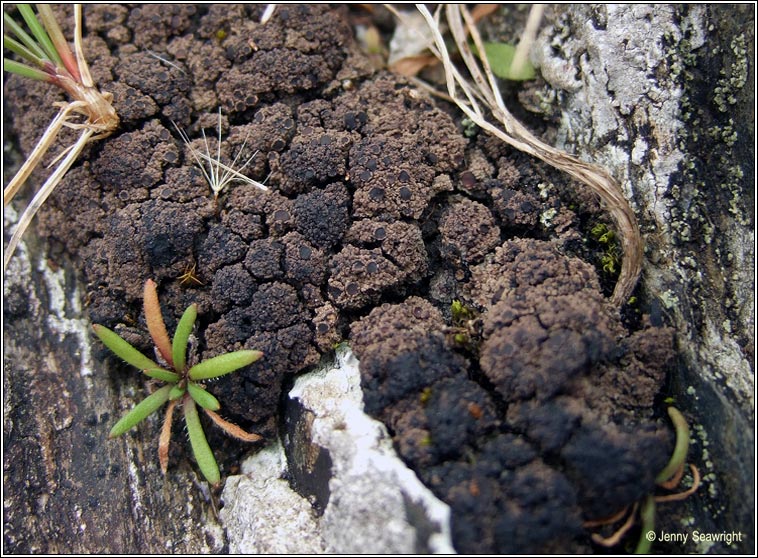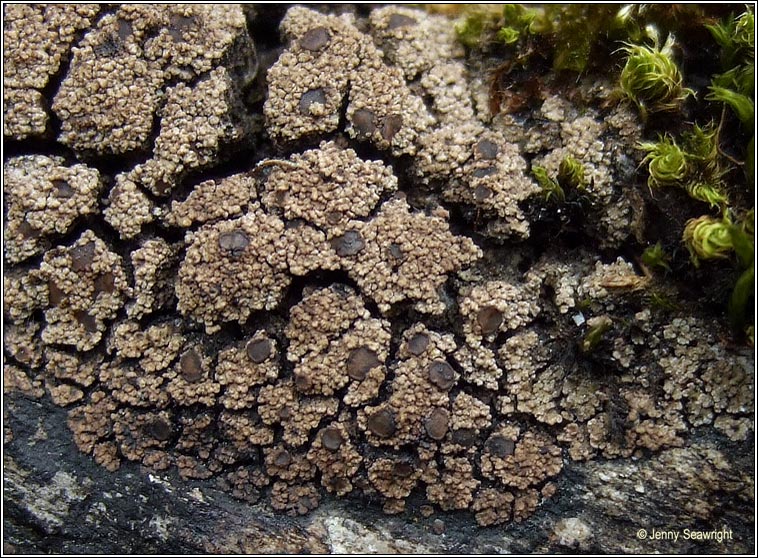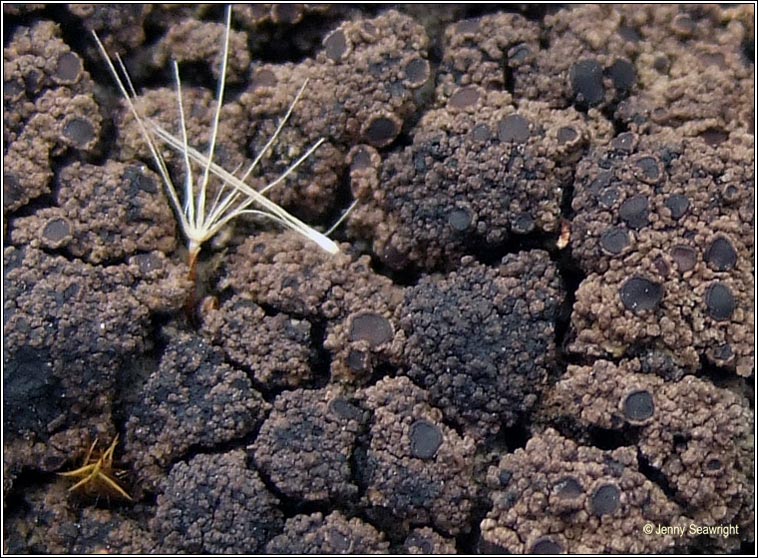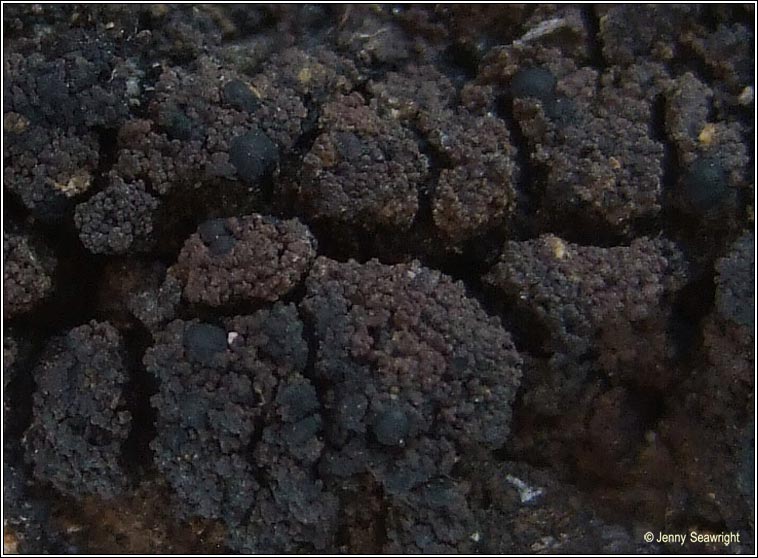 Vahliella leucophaea (Fuscopannaria leucophaea). June and October 2009