Irish lichens



Order: Ostropales Genera incertae sedis

Species: Petractis clausa


Growth type crustose.
Photos: On limestone. Carran turlough, the Burren, Ireland.
Identification confirmed by AJ Silverside

Thallus is scurfy or endolithic (buried in substrate), whitish-grey to yellowish, often flecked blue-grey. Small, initially immersed apothecia covered with thin layer of cortex which splits revealing pinkish to orange-yellow discs surrounded by white star-like teeth.

Found on shaded, +/- damp limestone rocks and pebbles.
Chemical reactions negative.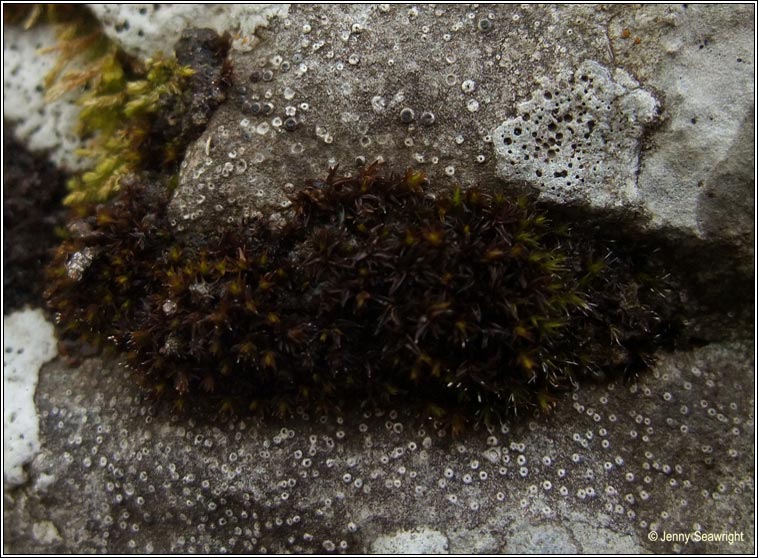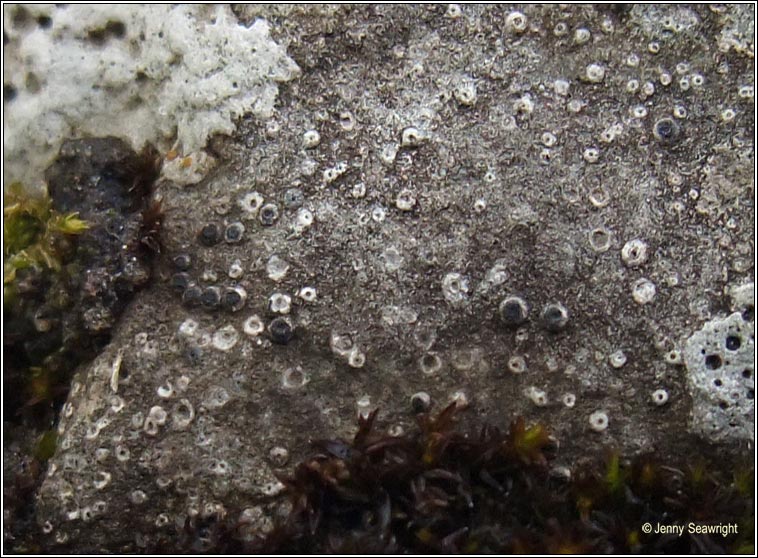 Petractis clausa. Carran turlough, the Burren, Co. Clare. April 2009