Irish lichens


Order: Lecanorales Family: Candelariaceae

Species: Candelariella vitellina


Growth type crustose.
Photos: On upland and coastal rocks. Co. Cork, SW Ireland.

Variable. Thallus thin or of flattened, mustard-yellow to orange-brownish, irregular granules which can form thick crusts. Soredia and isidia are absent. Apothecia dull yellowish, becoming darker with age. Asci 12-32 spored, the simple spores with oil droplets can appear 1-septate, 9-15 x 3.5-6.5 Ám. Microscope photo below.
Chemical reactions: K- (Caloplaca species are K+ red)

Found on nutrient-rich siliceous rocks, tops of concrete posts and other sites where birds perch. Occasional on slightly calcareous brick or rock.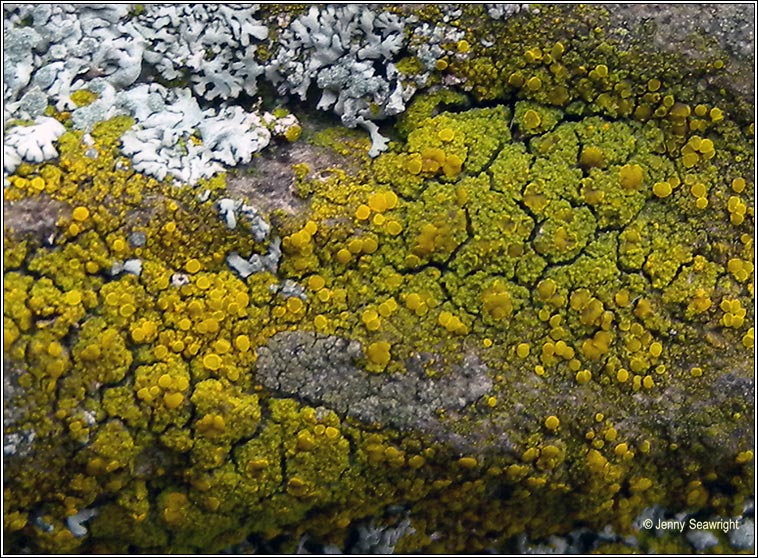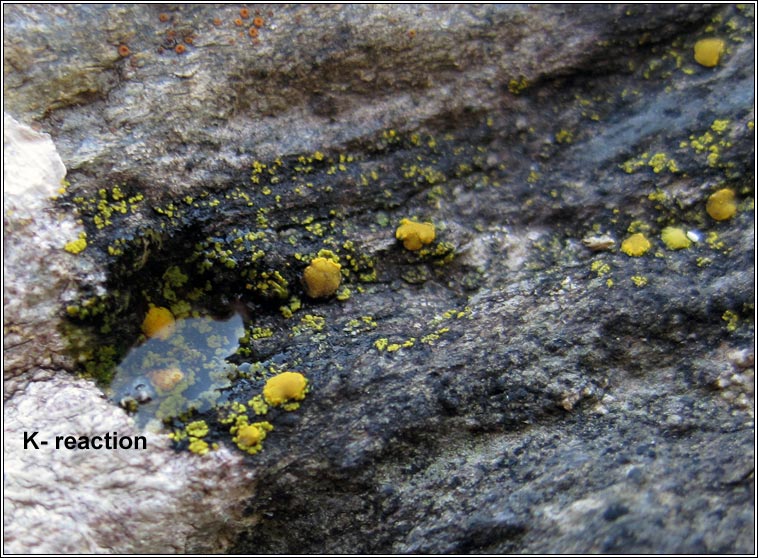 Microscope photograph


Candelariella vitellina. December 2008 and March 2012