Irish lichens


Order: Arthoniales Family: Roccellaceae

Species: Opegrapha atra


Growth type crustose, graphid.
Photos: On Ash trunk. Ballingeary, Cork, SW Ireland.

Thin or +/- evanescent whitish or green-grey thallus, the short (1mm), prominent lirellae with central slit often densely crowded at centre of thallus. Pycnidia rare. Forms extensive mosaics on young trees. Asci 8-spored, spores 3-septate, 13-18(-20) x 2.5-4(-5) Ám. Microscope photograph below.
Thallus negative. Exciple K+ olive-green, hymenium I+ blue, epithecium brown or green-brown, K+ olive-green.

Common on the trunks, branches and twigs of trees with smooth shaded bark, rarely found on fences.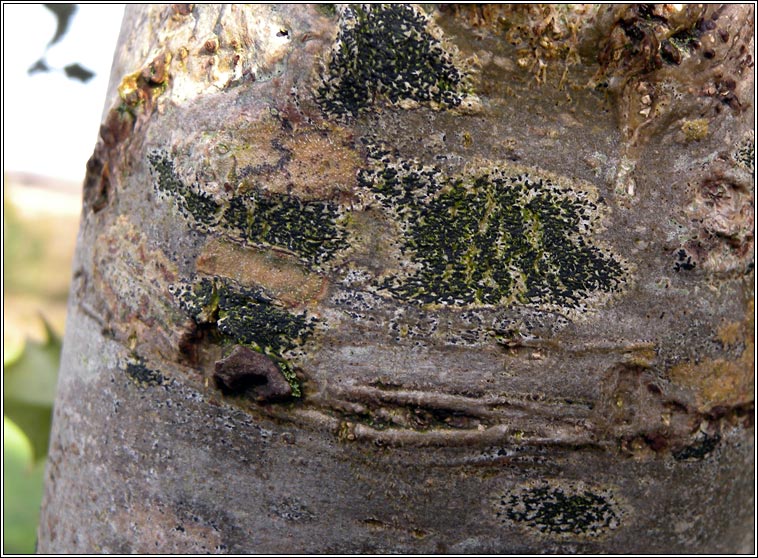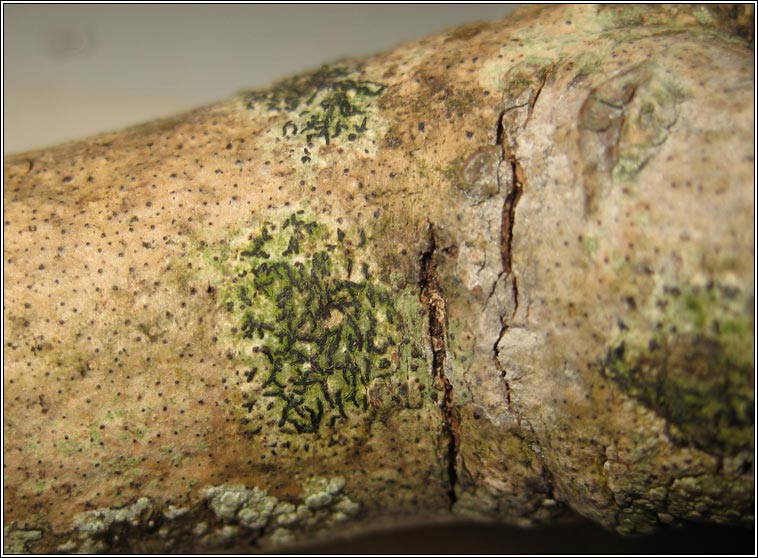 Microscope photograph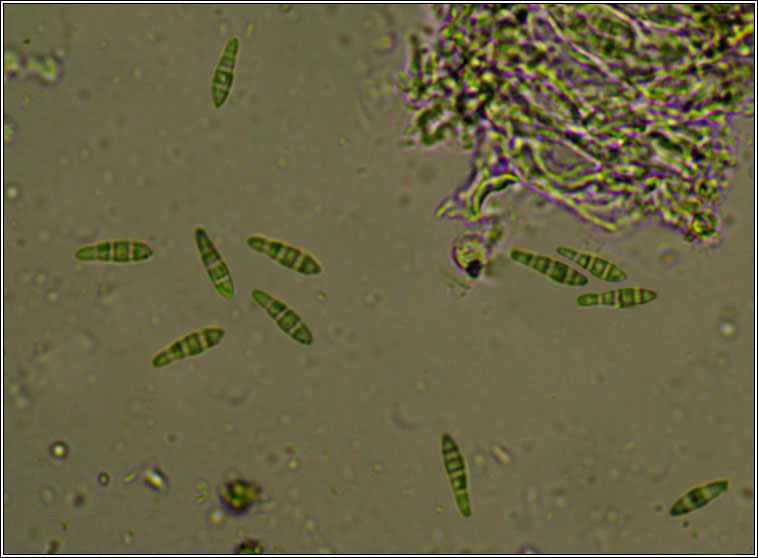 Opegrapha atra. December 2008 and April 2012