Irish lichens



Order: Lecanorales Family: Ramalinaceae

Bacidia arceutina


Growth type crustose
Photos: On Ash. Co. Cork, SW Ireland.

The small patches of smooth, slightly warted or +/- immersed thallus can be grey, grey-green or whitish. Small pale brown or brownish-black apothecia (0.2-0.6 mm), initially flat but becoming convex with age and excluding the thin margins. The spores are multi-septate, 35-55(-67) x 1.5-2(-2.5) Ám. Hymenium colourless. Micro photos below. Chemical reactions and UV negative

Found on the trunks, branches and twigs of nutrient-rich, basic-barked shrubs and trees, also sometimes on rocks and over moss.

Similar: The apothecia of other Bacidea species contain green or purple pigments. Lecidea erythrophaea has simple spores.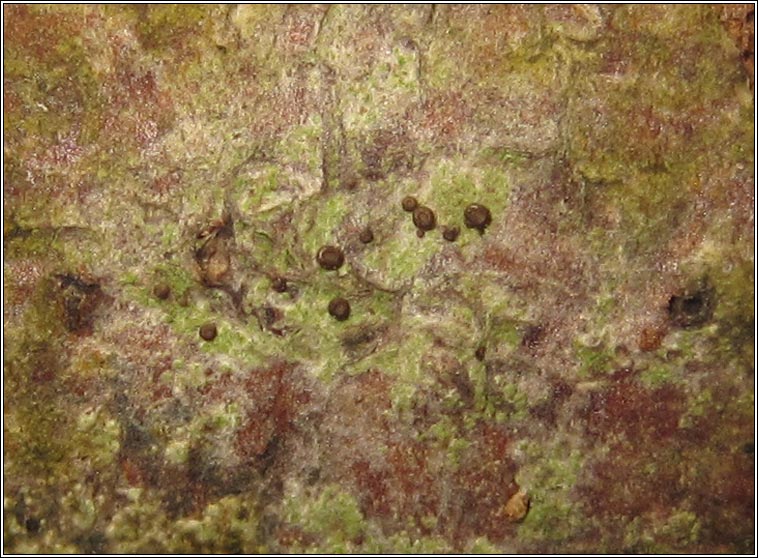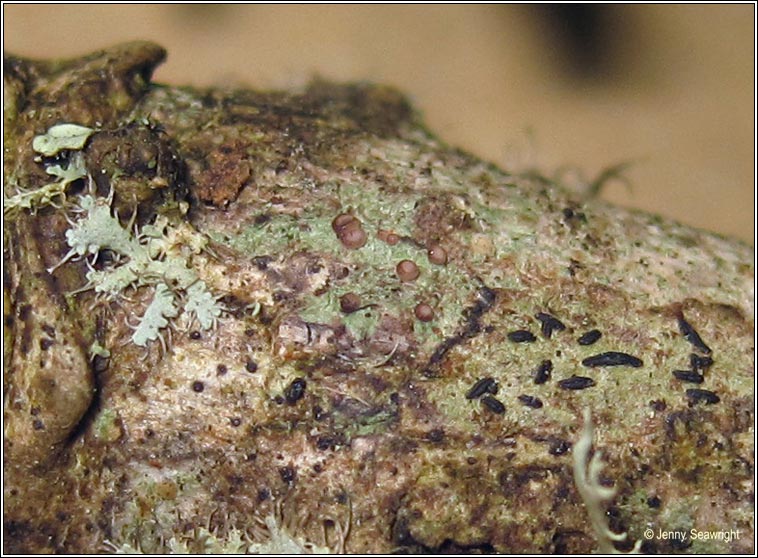 Microscope photographs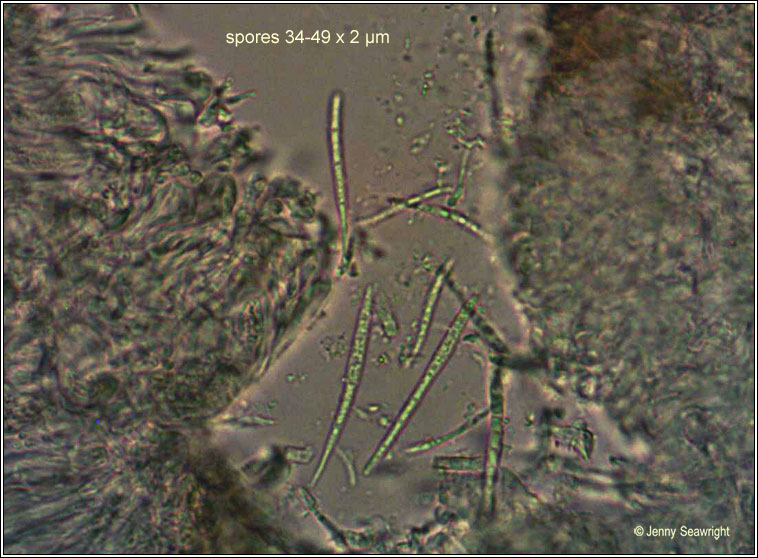 Bacidia arceutina January and April 2012