Irish lichens


Order: Peltigerales Family: Peltigeraceae

Species: Peltigera hymenina


Growth type foliose.
Photos: Among moss on acid rock. Ballingeary, Cork, SW Ireland.

Smooth, +/- shiny lobes with ascending margins are grey-brown, becoming greenish-brown when wet. The underside is cream to light brownish with faint, flattened veins and simple rhizines with tufted tips. Abundant erect, reddish-brown apothecia on the ascending lobes, usually longer than broad. Asci are 8-spored, spores colourless, 3-7 septate, 65-80 x 4-5 Ám. Micro photos below.

Common on acid rock and soil, tree stumps, peat, sand. Often occurs among short grass. Chemical reactions negative.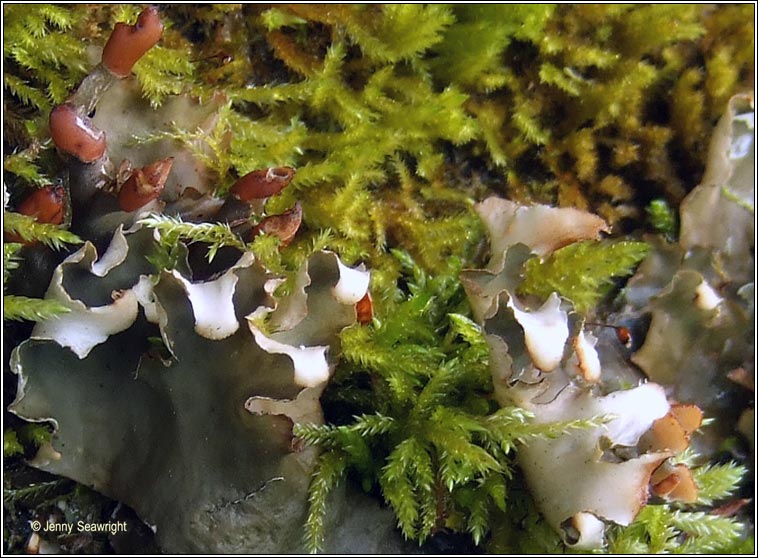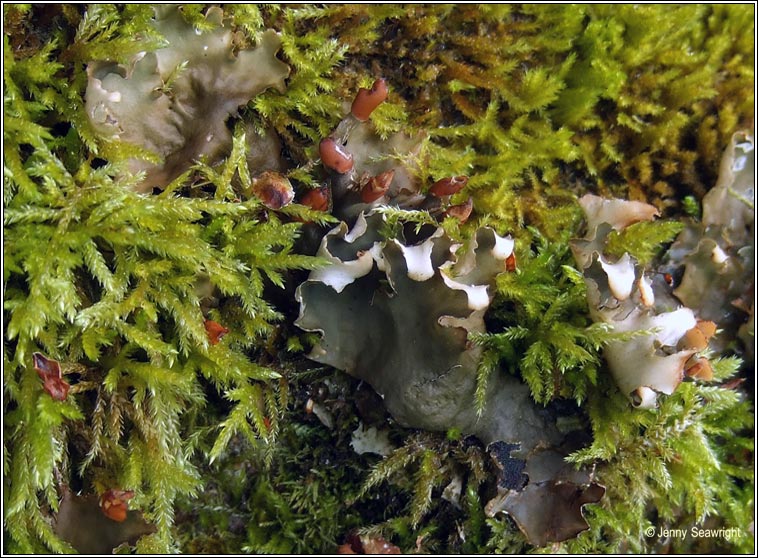 Microscope photographs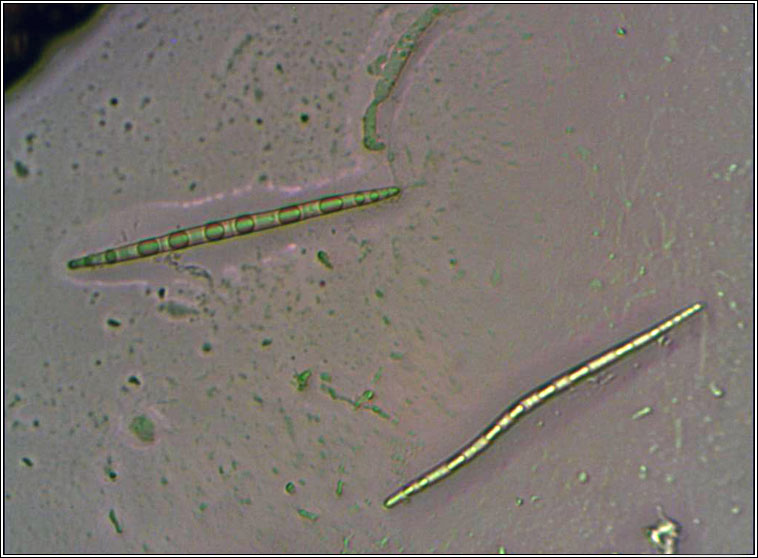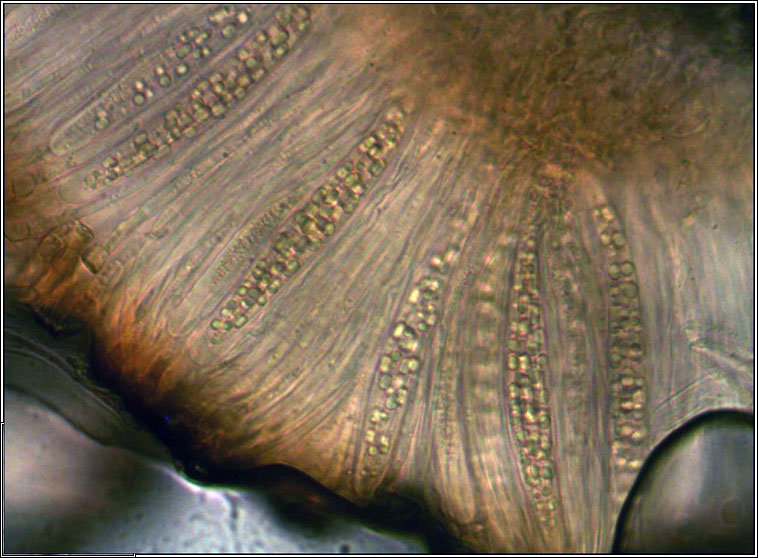 Peltigera hymenina. December 2008, June 2009, February 2012