Irish lichens



Order: Lecanorales Family: Parmeliaceae

Species: Hypotrachyna afrorevoluta


Growth type foliose. Identified by Neil Sanderson
Photos: On Hawthorn. Ballingeary, Co. Cork, SW Ireland.

Similar to H. revoluta but probably more frequent with smaller lobes and a blackish lower surface. Coarser grey-green to dark grey soredia originates in marginal and laminal pustules. Apothecia are infrequent.

Widespread but under-recorded on the trunks and larger branches of deciduous trees. Cortex K+ yellow, medulla K-, C+ red, KC+ red, P-, UV- or + dull orange

Similar: H. britannica. Lobes narrower, dark subterminal soredia.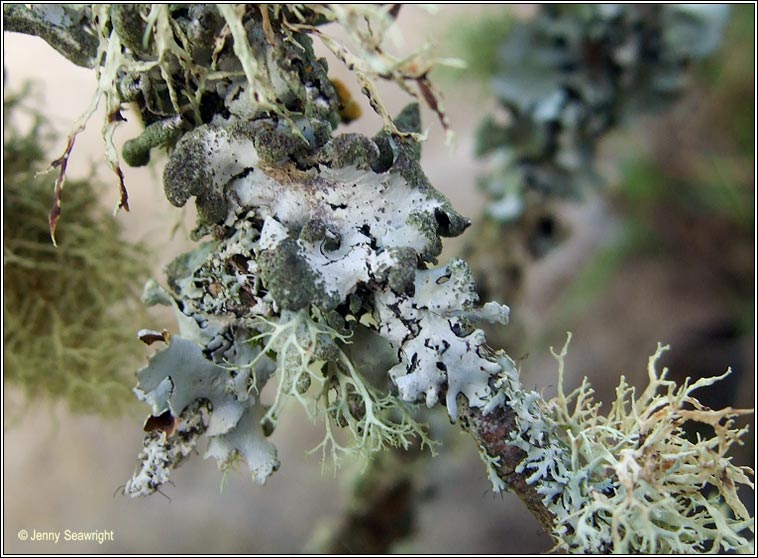 Hypotrachyna afrorevoluta. Ballingeary, Co. Cork. October 2009