Irish lichens



Order: Lecanorales Family: Parmeliaceae

Species: Hypotrachyna britannica


Growth type foliose.
Photos: On rocks. Ballingeary and Gougane Barra, Cork, SW Ireland Identified by John Douglass

Whitish-grey or pale bluish-grey lobes, +/- maculate, +/- indented. Lobe tips often brownish and +/- ascending. Under surfaces black with pale brown margins, tufted or simple rhizines, marginal cilia rare. Medulla white. Blue-black soredia develop from pustules on lobes but remain sub-marginal. Apothecia absent.

Occurs on sheltered, well-lit siliceous rocks, often coastal.
Cortex K+ yellow. Medulla K-, C+ red, KC+ red, P-, UV-

Similar: Hypotrachyna afrorevoluta. Shorter, wider lobes, lighter terminal soredia.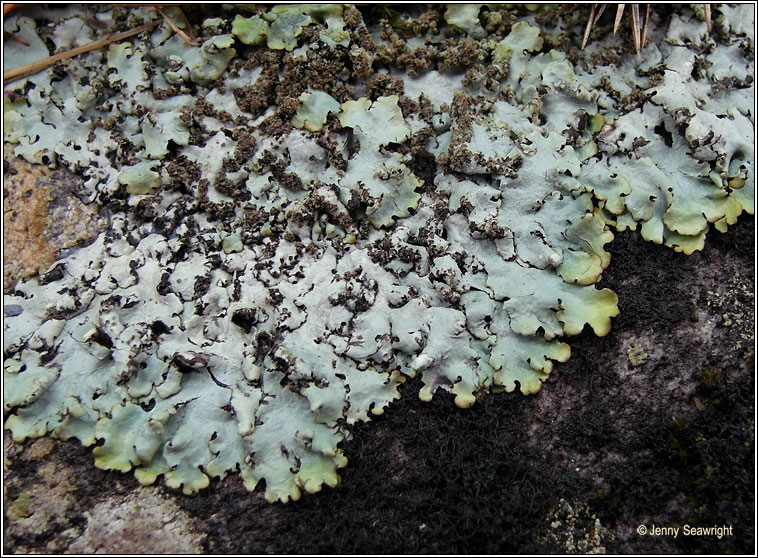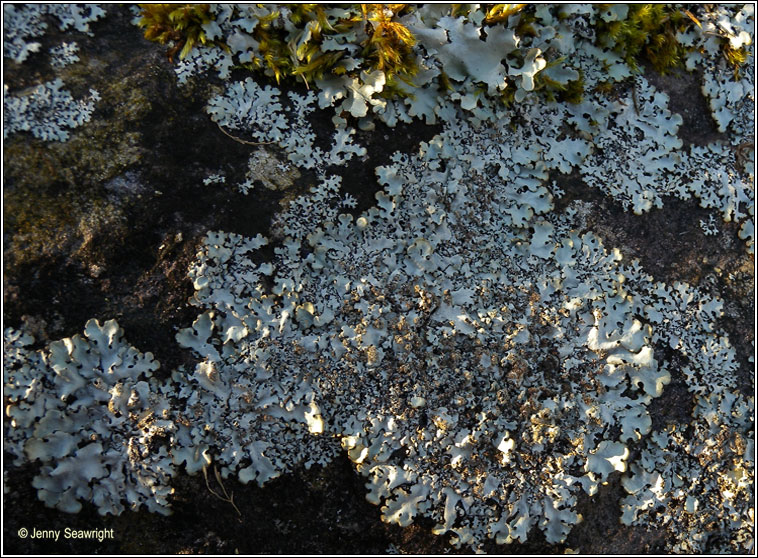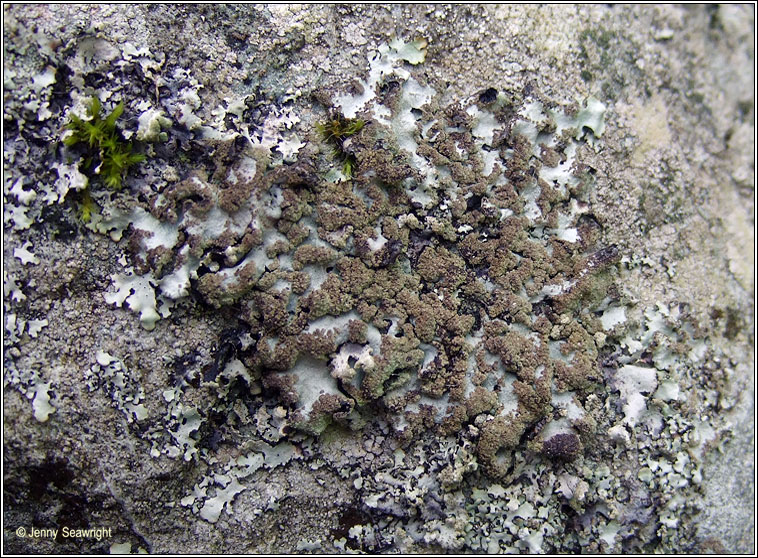 Hypotrachyna britannica. December 2008 and August 2009