Irish lichens



Incertae sedis

Species: Sclerococcum sphaerale


Lichenicolous fungus. Photos: On Pertusaria corallina. Killarney, Co. Kerry, SW Ireland. Identified by John Douglass

A lichenicolous hyphomycete forming small black tufts of clearly delimited sporodochia (0.1-0.5 mm diam.) on the host thallus and causing the hosts isidia to be suppressed. Conidia are light to dark brown, subglobose or spherical with thick walls, the individual cells (4-)6-10 Ám in diameter and clustered in small groups of 2-6(-9). Only the anamorph is known.

Usually on Lepra corallina (was Pertusaria corallina) but occasionally recorded on Pertusaria pseudocorallina. Most frequent in upland areas.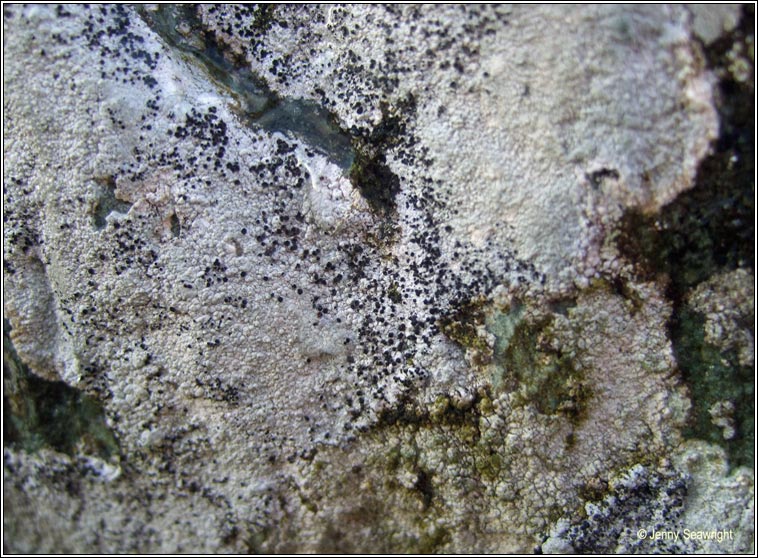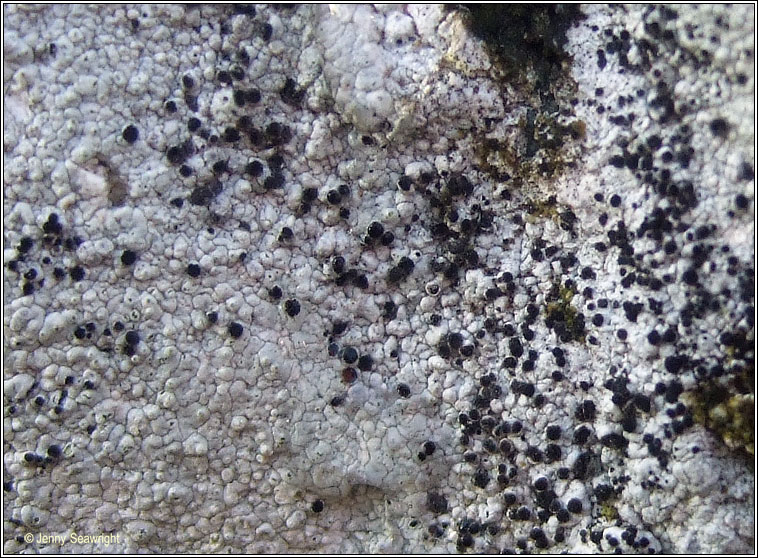 Sclerococcum sphaerale. November 2010