Irish lichens


Order: Pertusariales Family: Pertusariaceae

Species: Pertusaria corallina


Growth type crustose.
Photos: On acidic upland rock. Ballingeary, Cork, SW Ireland.

Thick, warted, white or whitish-grey thallus with white prothallus. Centre covered with abundant long, white isidia. Apothecia rare.
Thallus: K+ persistent yellow, KC+ yellow, P+ orange, UV-

Common on exposed, siliceous, upland and coastal rocks.
Host to the lichenicolous fungus Sclerococcum sphaerale.

Similar: P. pseudocorallina. K+ yellow turning red.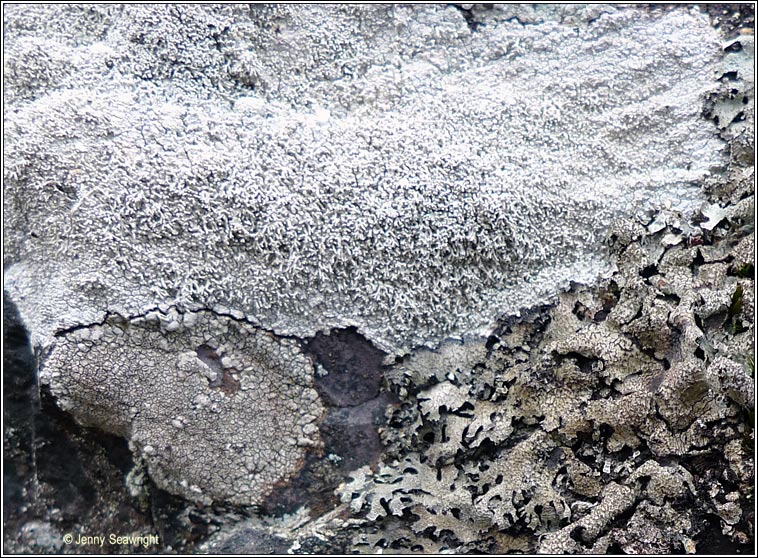 Pertusaria corallina. February 2009