Irish lichens



Order: Pyrenulales Family: Monoblastiaceae

Species: Anisomeridium polypori


Growth type crustose. Identification left confirmed by B. Coppins.
Photos: Gougane Barra and Ballyrisode, Co. Cork, SW Ireland.

The thin, inconspicuous thallus is whitish or pale grey-green. Perithecia 0.15-0.25mm, few or often absent. Small black pycnidia are usually abundant, with nipple-like or peg-like tips. Conical macropycnidia are most frequent, conical with ostilar neck and extruding a white tendril. Ascospores 1-3 septate, 12-16 x 5-7 Ám. Microscope photographs below. Chemical reactions negative.

Common but probably under-recorded on rough-barked deciduous trees, especially Elder and Elm, in humid woodland. Also occurs on shaded rocks, damp pebbles and bone fragments. Tolerant of deep shade and moderate pollution.

Similar: A. biforme. Perithecia 0.3-0.4mm, ascospores 1-septate.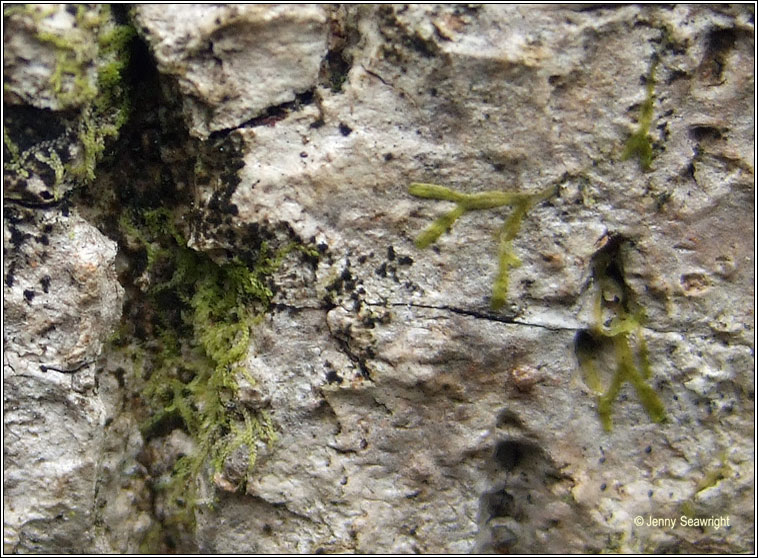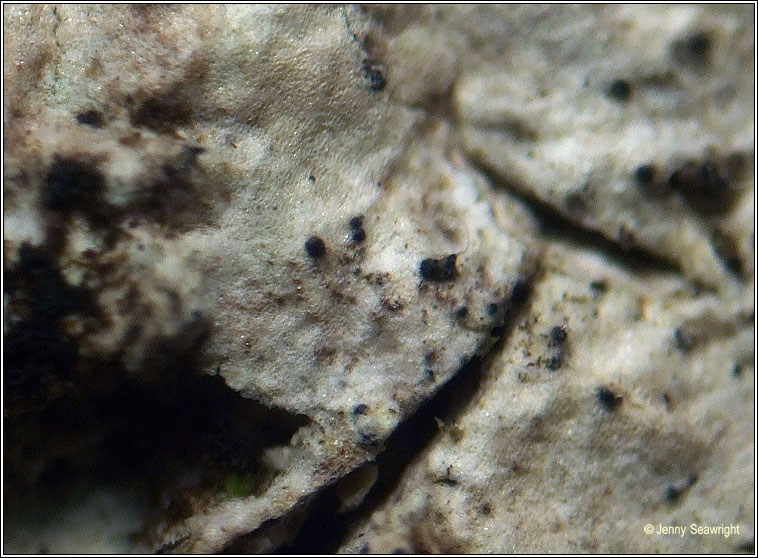 Microscope photographs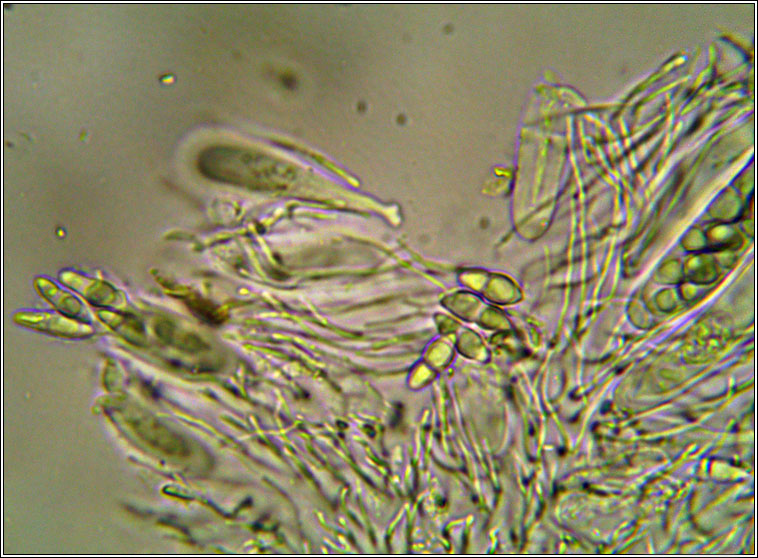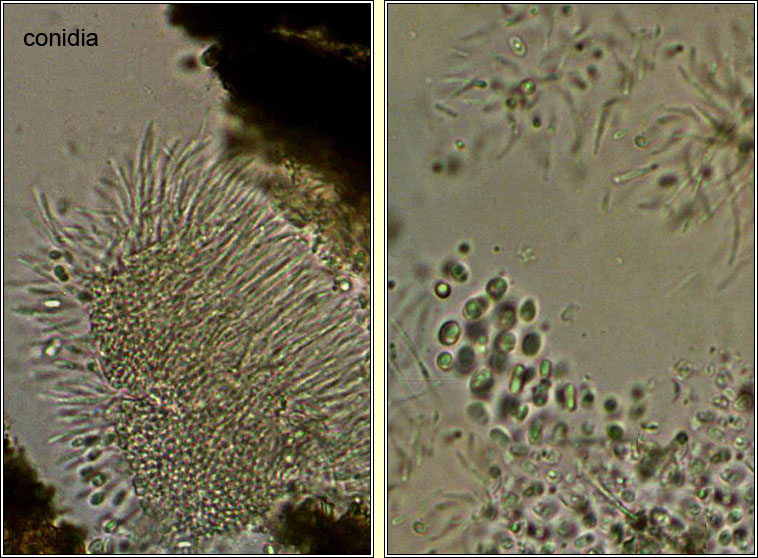 Anisomeridium polypori February 2010 and January 2012