Irish lichens



Order: Peltigerales Family: Collemataceae

Enchylium tenax v. ceranoides (Collema tenax v. ceranoides)

Photos: Doughill mountain, Co. Cork and Muckross Friary, Co. Kerry, SW Ireland. Co.Cork photographs identified by Brian Coppins

One of several morphs of Collema tenax sens lat. Thallus is loosely tufted or +/- compact, rarely fertile. Lobes are simple or branched, much swollen when wet, narrow, erect and digitate.

Found on damp gravel paths, sandy tracks and unstable basic soils, often between stones. Scattered distribution in Ireland but probably under-recorded.

Similar: C. tenax var. vulgare is usually very fertile but has plumper lobes than C. tenax var. tenax.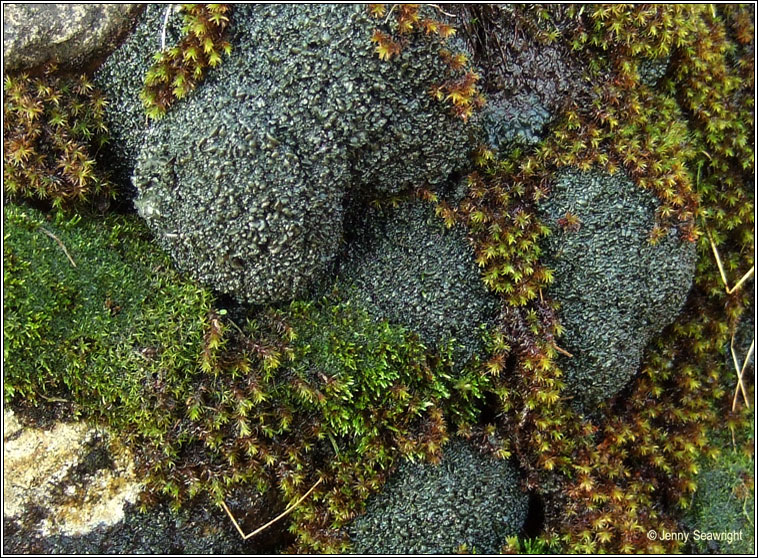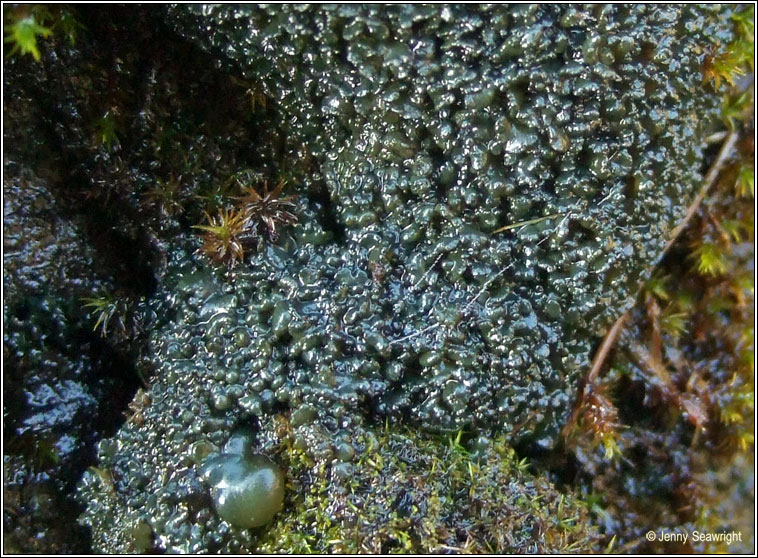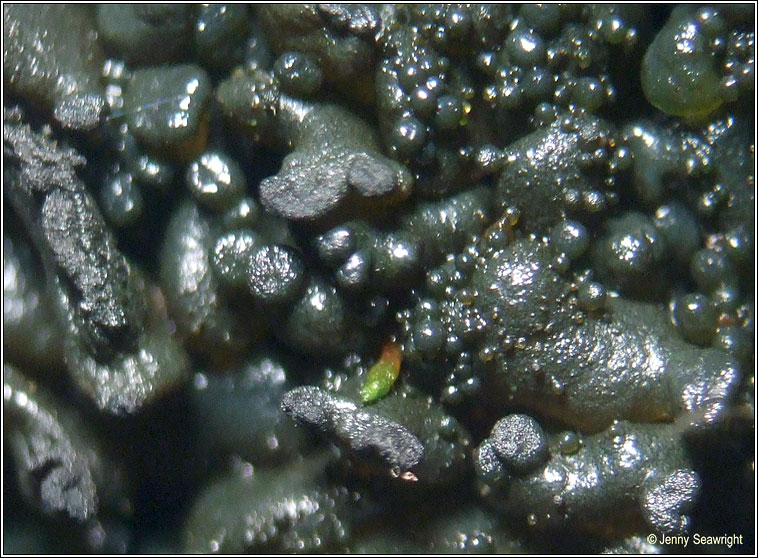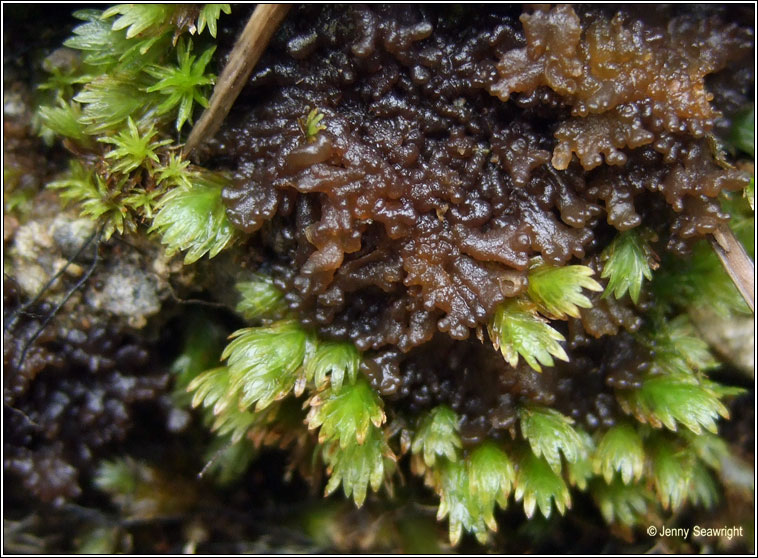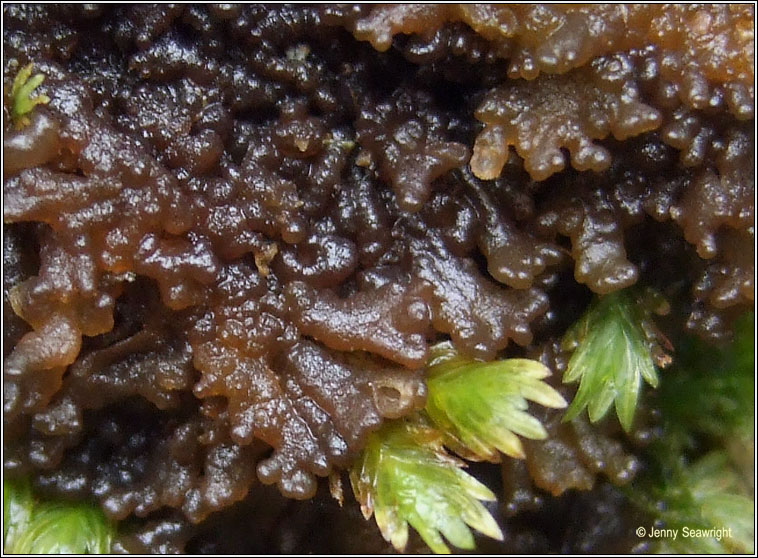 Collema tenax var ceranoides. December 2009 and January 2010