Irish lichens



Order: Peltigerales Family: Collemataceae

Species: Collema tenax var. tenax


Growth type foliose.
Photos: On church wall. Temple Cronan, the Burren, Ireland.
BLS meeting April 2009

Thallus in small rosettes or irregular, the lobes +/- attached, dark olive-green to brown-black, very swollen when moist. If present isidia are large and globose. Apothecia frequent, becoming convex.

Common on mortar in walls and on basic soils, sand and clay. Chemical reactions negative.

Other morphs of Collema tenax sens. lat:
C. tenax var. ceranoides, rarely fertile, narrow ascending lobes,
C. tenax var. vulgare usually very fertile with plumper lobes.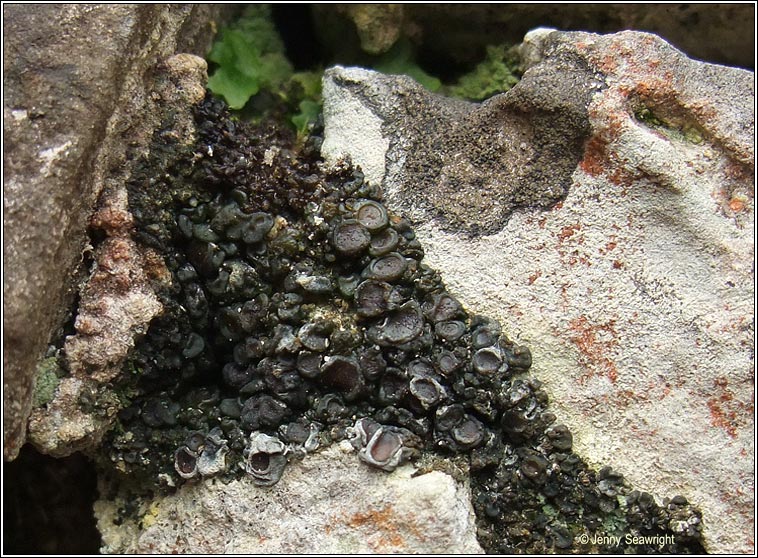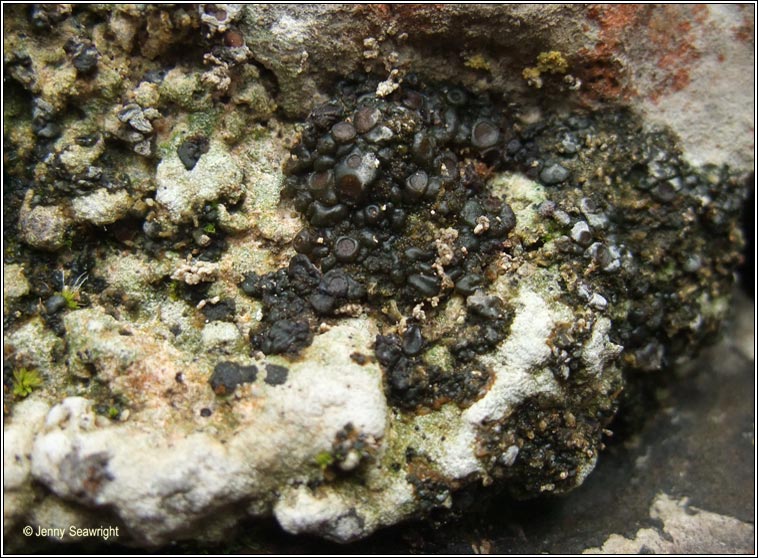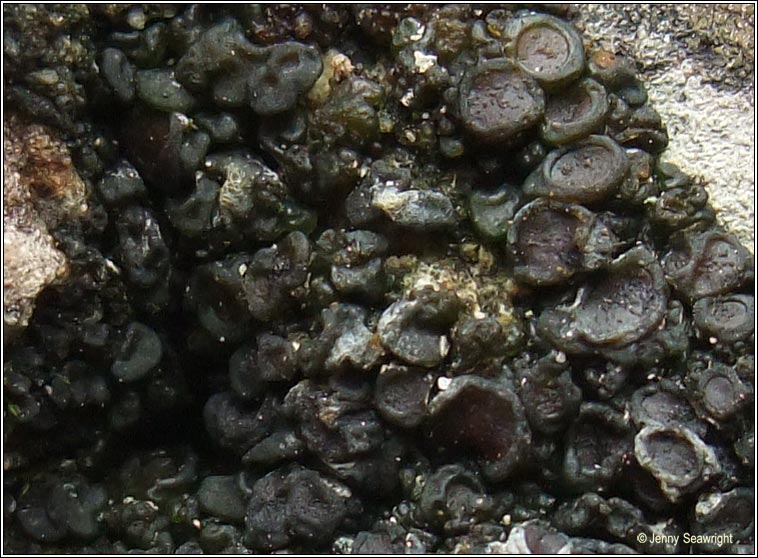 Collema tenax var tenax. Temple Cronan, the Burren. April 2009