Irish lichens



Order: Lecanorales Family: Ramalinaceae

Species: Bacidia laurocerasi


Growth type crustose.
Photos: On Ash twig. Ballingeary, Co. Cork, SW Ireland.
Specimen left identified by John Douglass

Smooth or +/- warted grey to grey-green thallus with frequent apothecia. Discs flat or convex, 0.4-1 mm diam, reddish-brown to brown-black, pinkish-red in shade. Edge of discs often tinged purple (use lens). Asci 8-spored, the spores colourless, 7-16 septate but septa often indistinct, 35-80 x 3-4 Ám. Micro photos below.
Thallus chemical reactions negative. Outer edge apothecia K+ violet

Frequent on basic or nutrient-rich bark of deciduous trees and shrubs in +/- open situations.

Similar: Bacidia biatorina, apothecia larger, 0.7 to 1.3mm diam.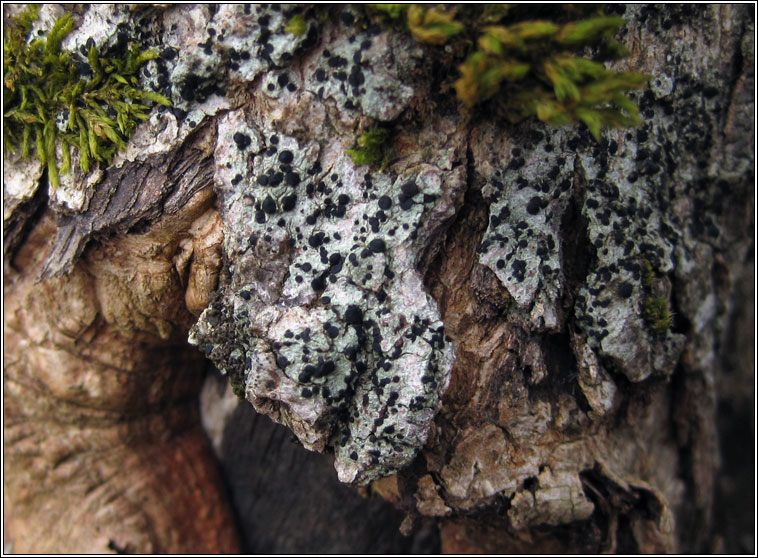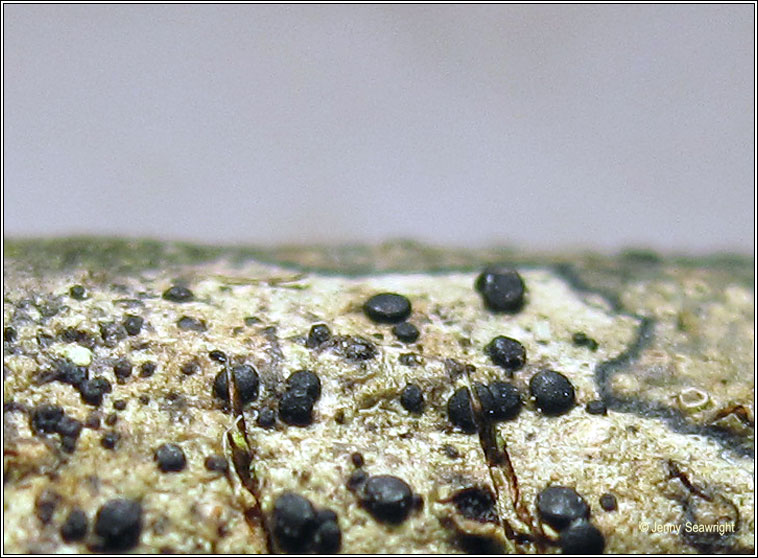 Microscope photographs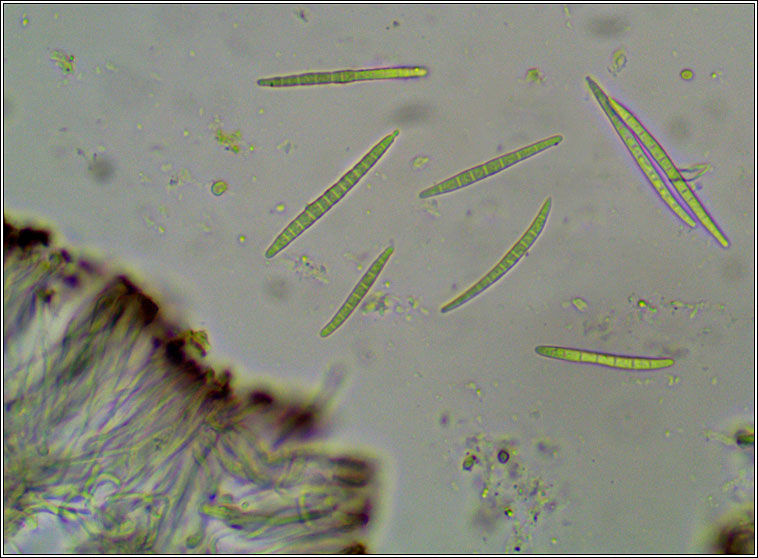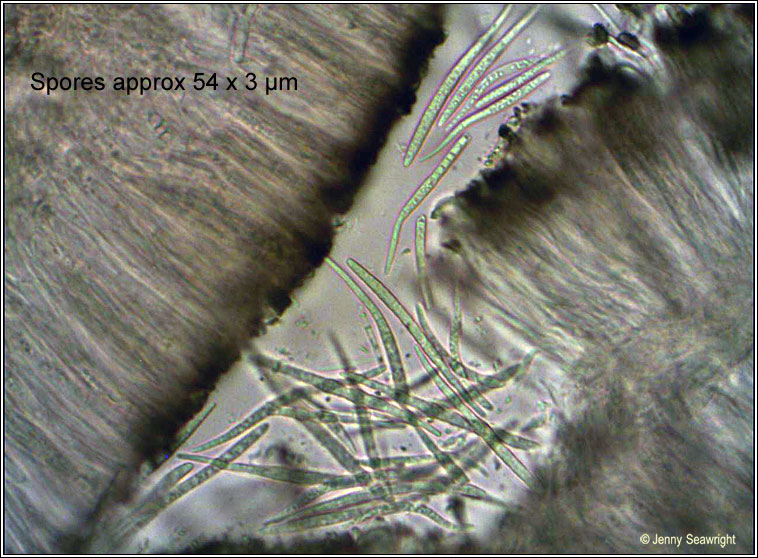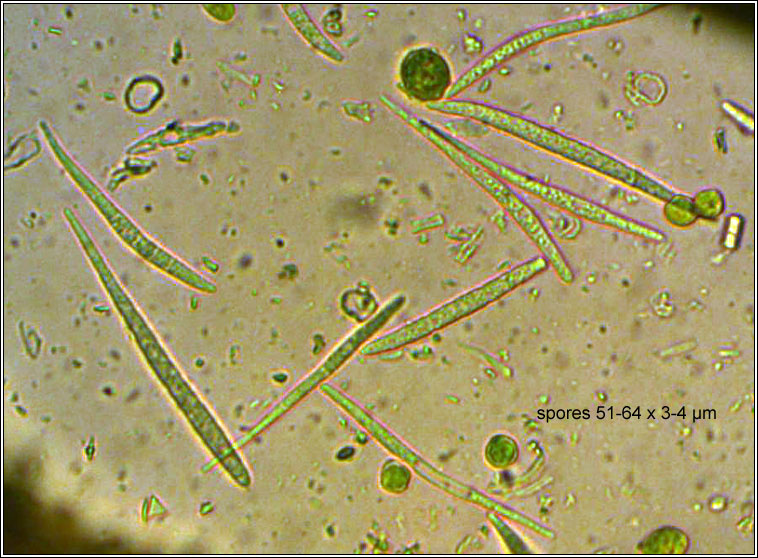 Bacidia laurocerasi. November 2009 and January and April 2012