Irish lichens



Order: Peltigerales Family: Pannariaceae

Species: Fuscopannaria mediterranea


Growth type squamulose.
Photos: On moss on mature Oak. Glengarriff, Co. Cork, SW Ireland Identified by John Douglass

Thallus forming patches of minute olive-grey to bluish-grey squamules (2-3mm long), the edges white-felted. Woolly-granular violet or greyish-violet soralia on ascending lobe margins, sometimes forming sorediate crust over upper surface. Apothecia very rare.

Occurs on deciduous trees and rocks in old woodlands. In Ireland it has only been recorded from Oak trees in Co. Kerry and Co. Cork.
Chemical reactions negative.

Similar: Parmeliella parvula, pale blue-grey squamules and soralia.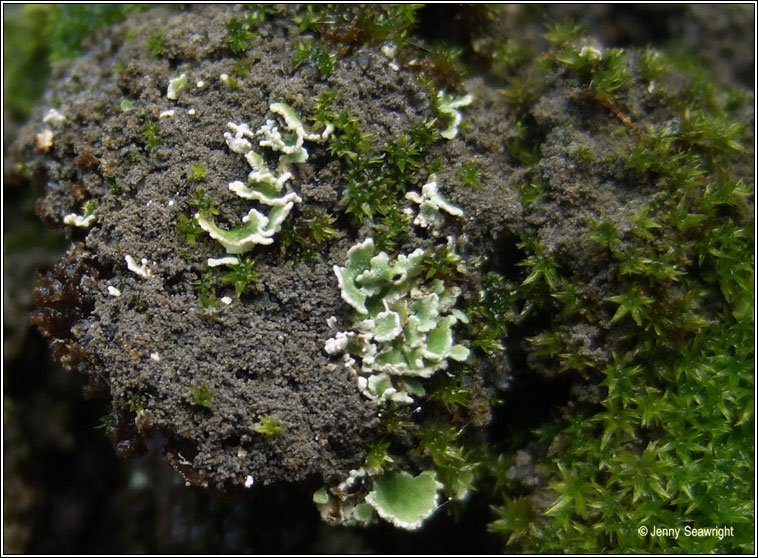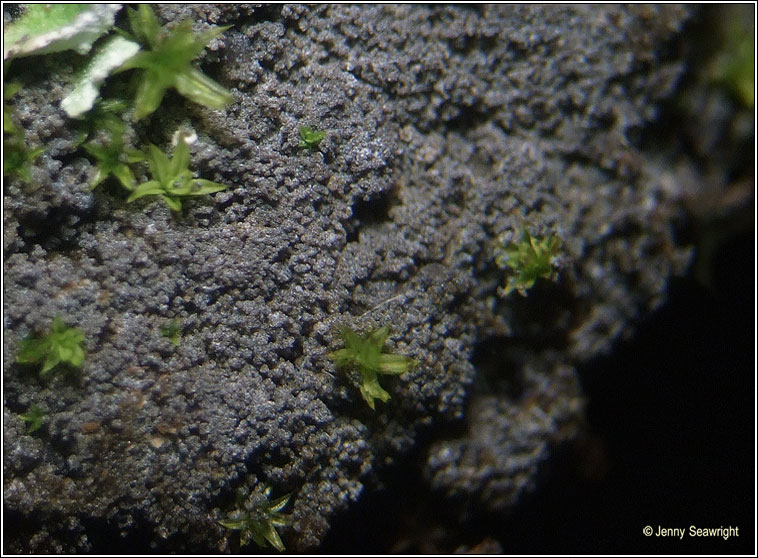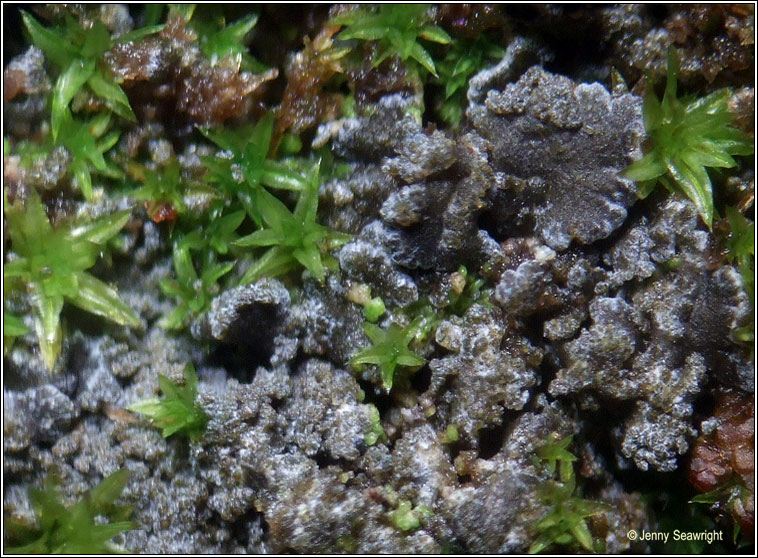 Fuscopannaria mediterranea Co. Cork, November and December 2009