Irish lichens



Order: Pertusariales Family: Pertusariaceae

Species: Pertusaria multipuncta


Growth type crustose.
Photos: On oak. Glengarriff woods, Co. Cork, SW Ireland.
Identification confirmed by John Douglass

Variable. Thallus whitish-grey, thin and smooth or thick, warted and +/- cracked. Scattered white, +/- flat, sorediate warts with 1-5 pale to dark brown apothecia within each wart. Asci are 1-spored, spores 90-170 x 30-70 Ám. Microscope photographs below.

Found on smooth acidic bark, especially on twigs and young branches. Most frequent on trees in old, undisturbed woodlands.
K+ yellow, C-, KC+ yellow, P+ orange-red, UV- or glaucous.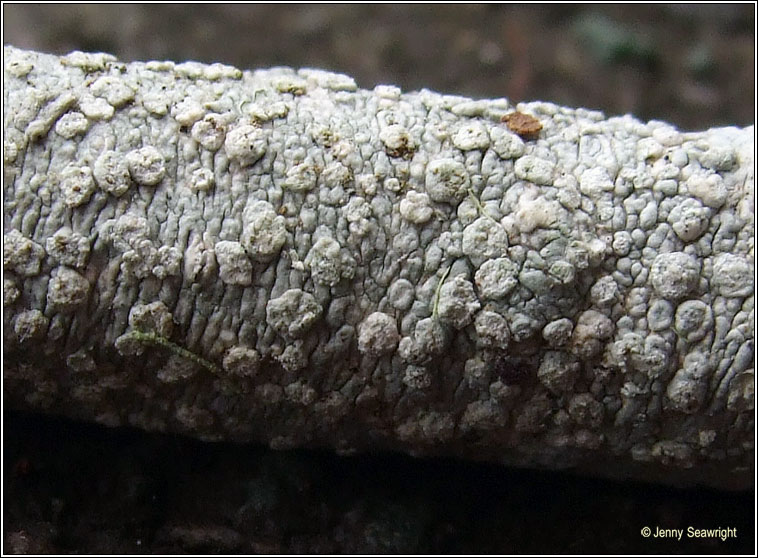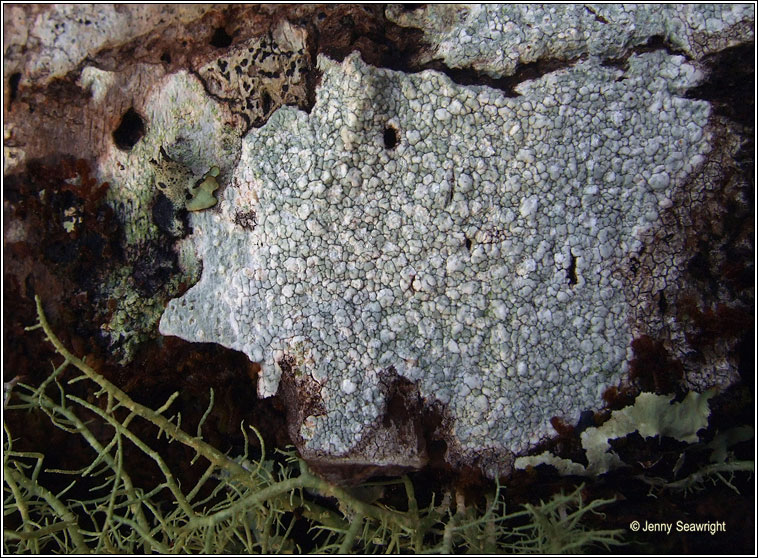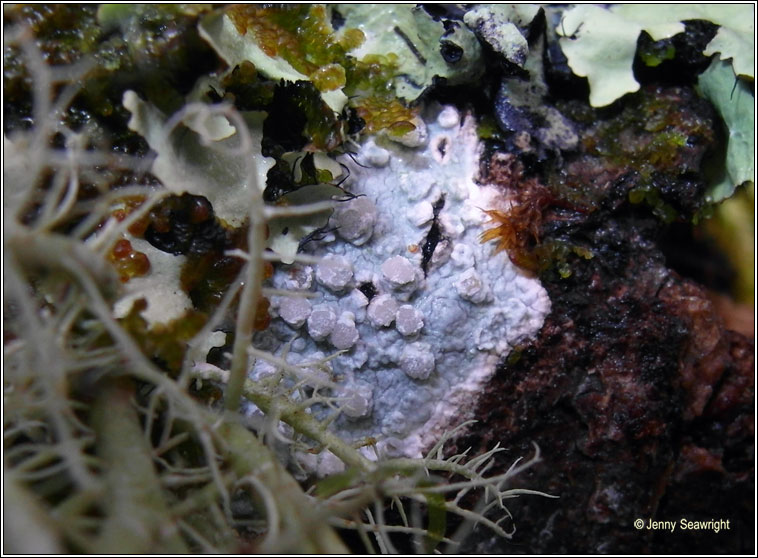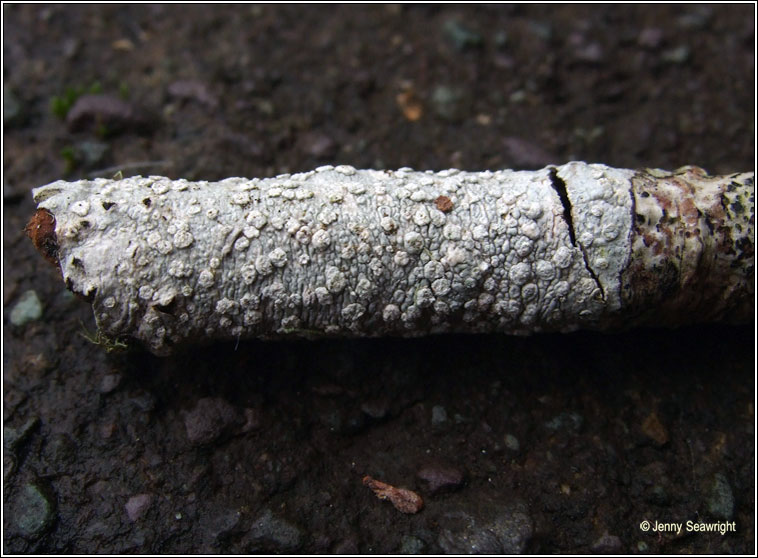 Microscope photographs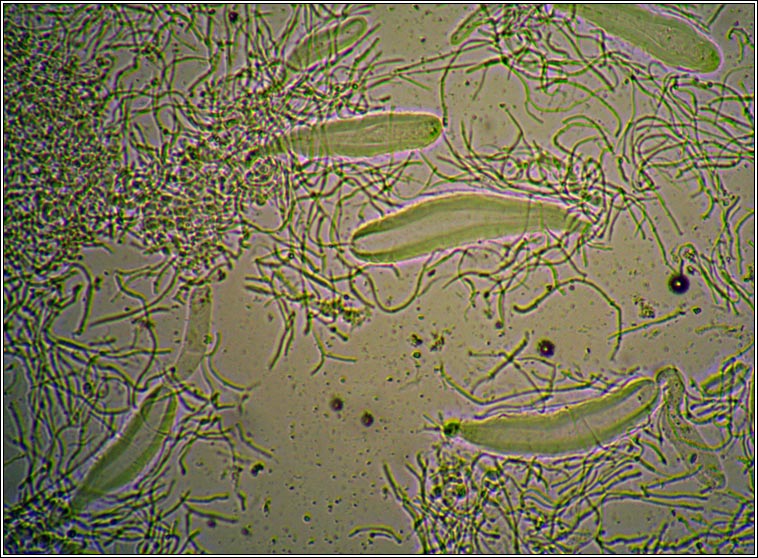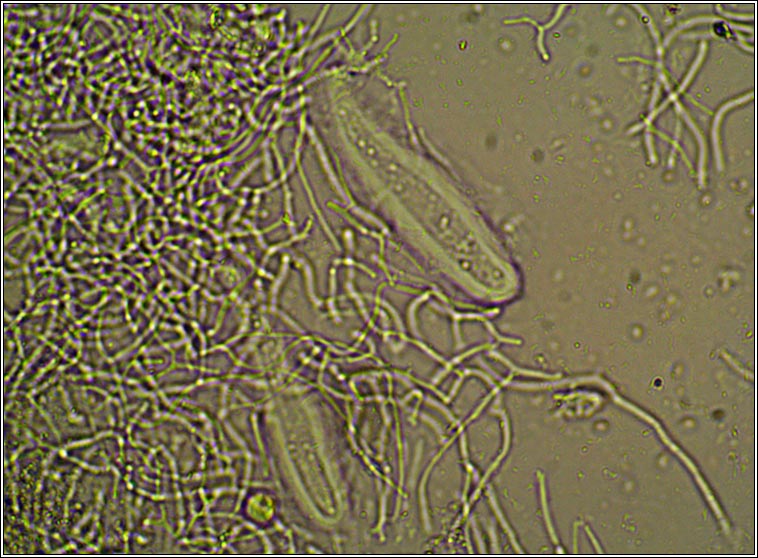 Pertusaria multipuncta. November 2009 and January 2011