Irish lichens



Order: Lecanorales Family: Lecanoraceae

Species: Lecidella asema


Growth type crustose.
Photos: On coastal rocks. Snave and Allihies, Co. Cork, SW Ireland.

Very variable. Thickish, coarsely-granular thallus, pale fawn-ochre, becoming +/- greyish in shade. Frequent black apothecia, flat becoming convex, the thin, blackish margins excluded with age.
The asci are 8-spored, spores simple, 10-13(-20) x 6-9 Ám. Microscope photograph below.
Reactions variable, thallus: K +/- yellow, C+ orange, P-

Coastal on siliceous rocks and sometimes found on decaying Thrift. Common on exposed shores, rare on upland rocks.

Two colour morphs are sometimes distinguished:
var. asema, greenish and var. elaeochromoides, pale ochre.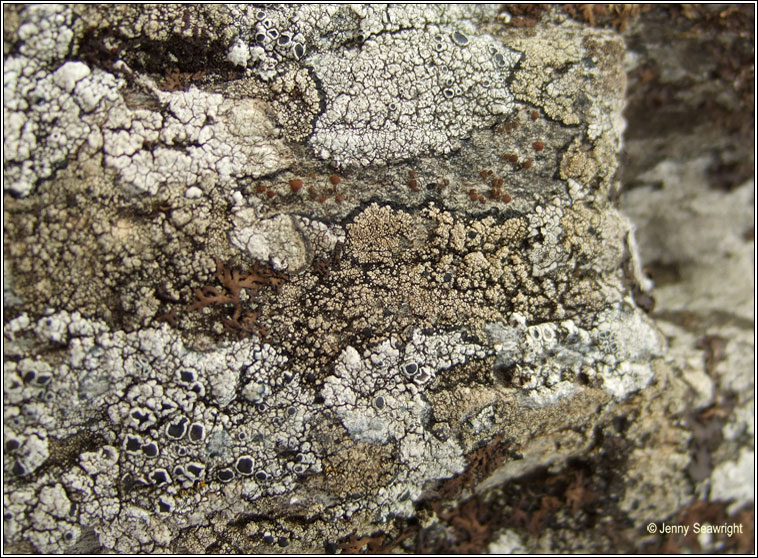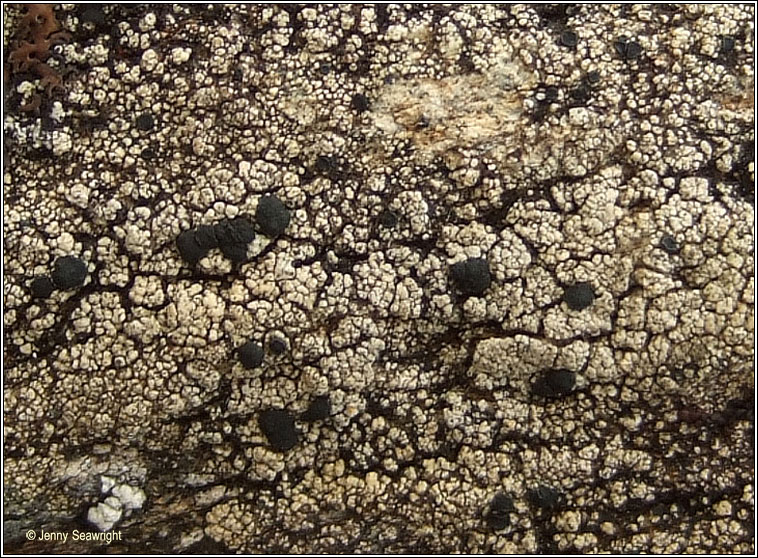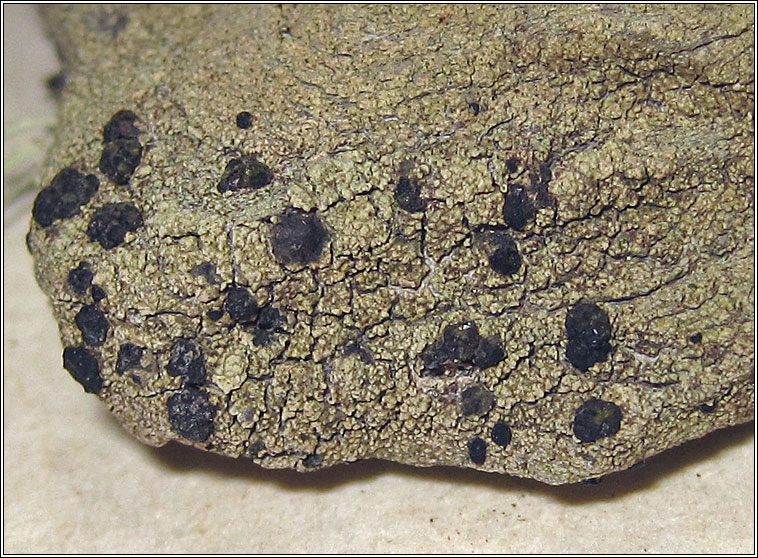 Microscope photograph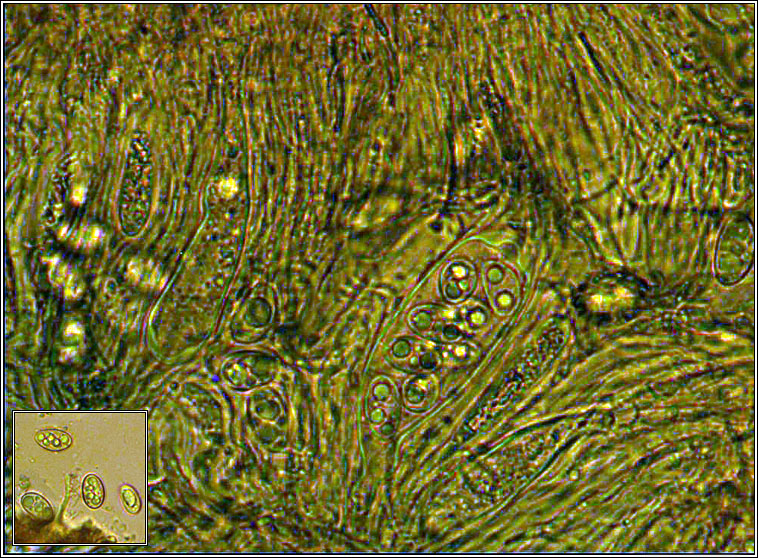 Lecidella asema. September 2009 and March 2012