Irish lichens



Order: Arthoniales Family: Arthoniaceae

Species: Arthonia cinnabarina


Growth type crustose.
Photos: On shaded Hazel. Ballingeary, Cork, SW Ireland.

Thin light grey or orange-brown thallus with brown prothallus. Groups of small rounded, polygonal or linear apothecia, usually with pinkish or reddish-orange pruina that fades with age. Asci 8-spored, spores (2-)4-5(-6) septate, (18-)20-28 x 7-9.5 Ám. Older spores can become brown. Microscope photograph below.
Apothecia and orange areas K+ red or purple.

Common throughout Ireland on shaded, smooth barked trees.

Simiar: Arthonia elegans. Larger apothecia and spores.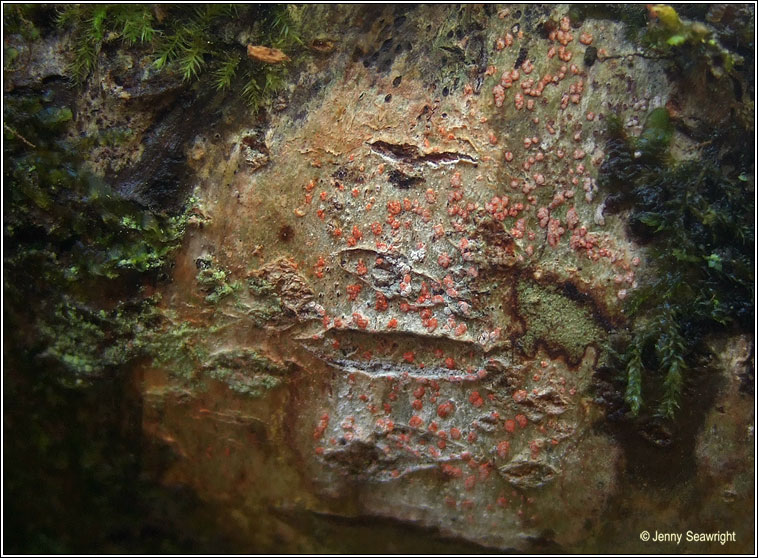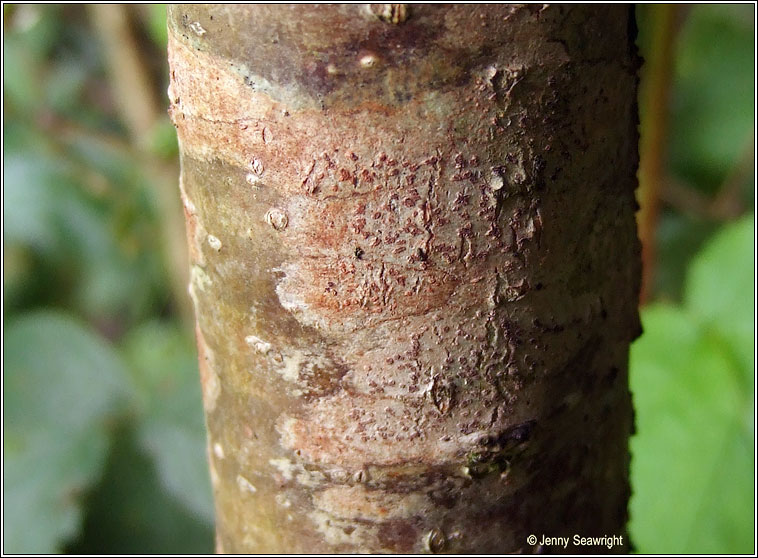 Microscope photograph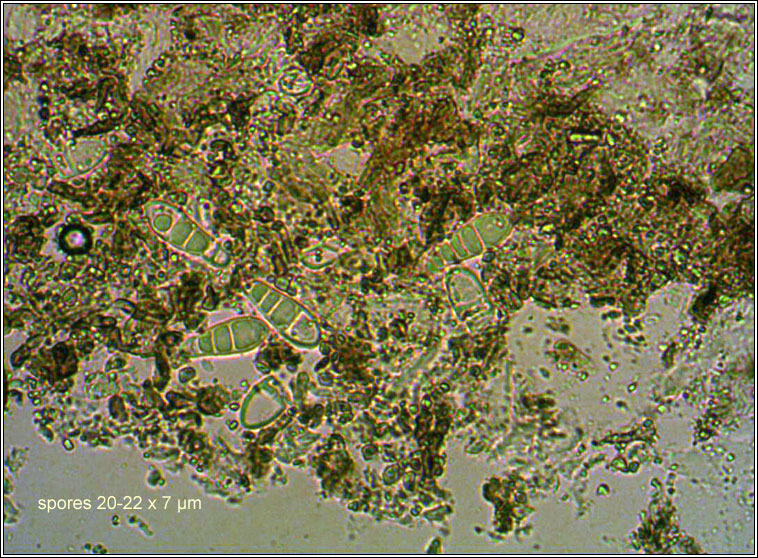 Arthonia cinnabarina. September 2009, November 2010 and April 2012