Irish lichens



Order: Lecanorales Family: Catillariaceae

Species: Catillaria chalybeia

Growth type crustose. Left identified by John Douglass
Photos: On path; Gougane Barra, coastal rocks; Allihies. SW Ireland

Very variable. Thallus thin and smooth to cracked-areolate, grey, greenish or grey-black, often with black prothallus. Apothecia are flat or +/- convex, black with thin margins sometimes paler than discs. Asci usually 8-spored, spores 1-septate, 8-12 x 3-5 Ám. Paraphyses with dark, swollen tips. Microscope photos below.
Chemical reactions negative.

Common on nutrient-enriched siliceous rocks and walls. Occasional on timber and tree trunks.

C. chalybeia var. chloropoliza has paler grey to dark-brown apothecia, hymenium without green pigment. Scarce, schistose rocks in or by rivers and lakes, Connemara and N Ireland.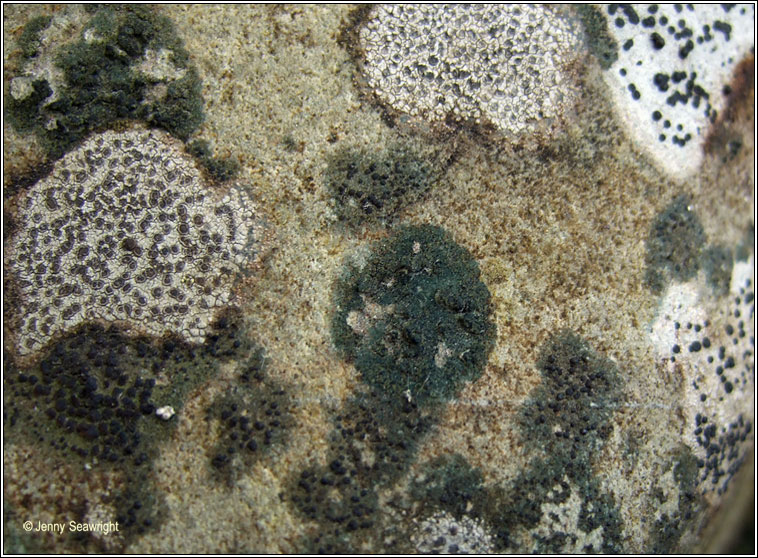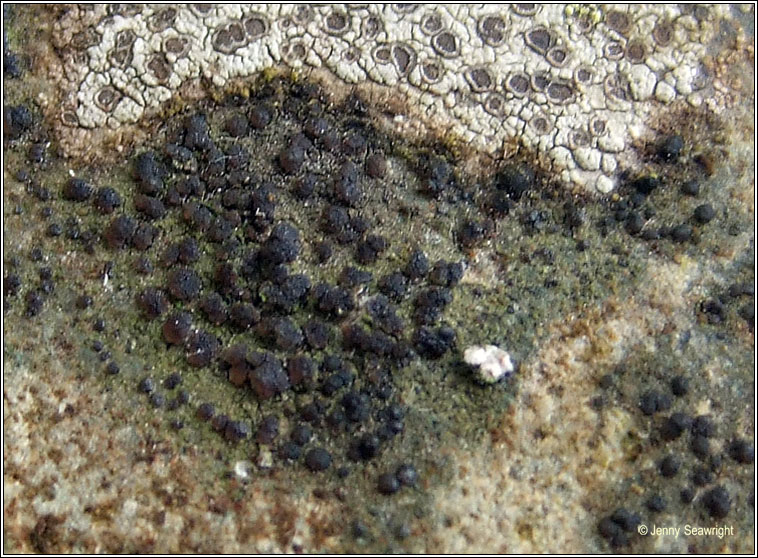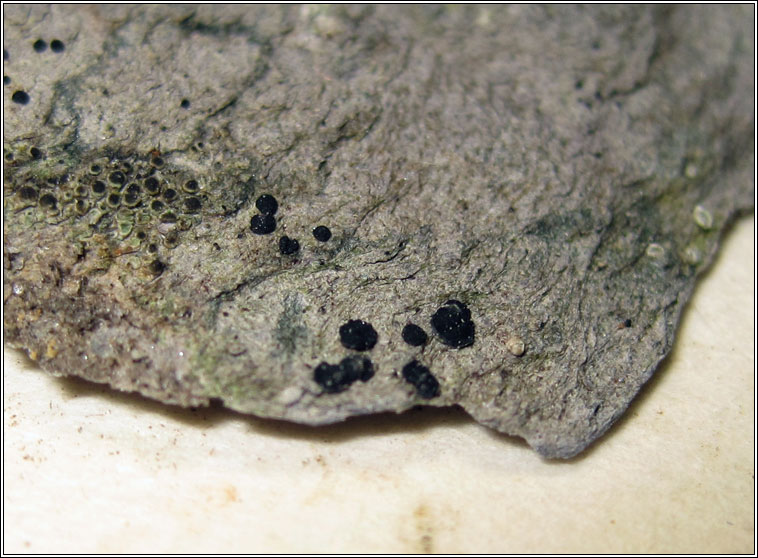 Microscope photographs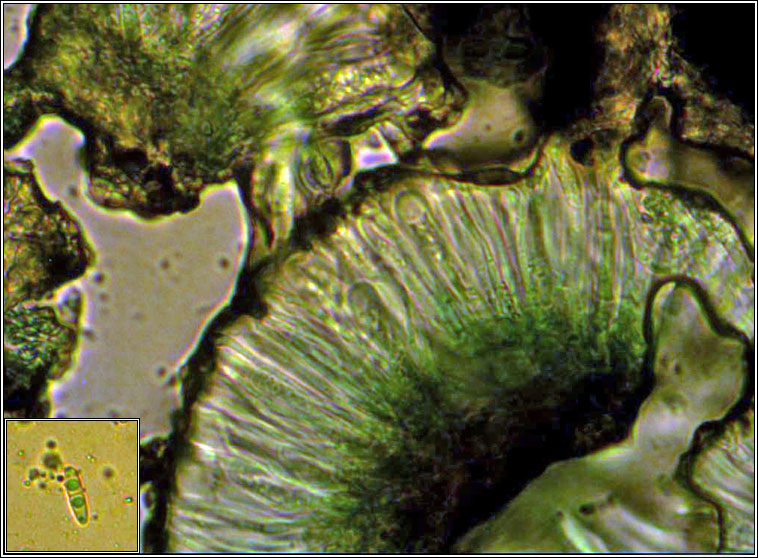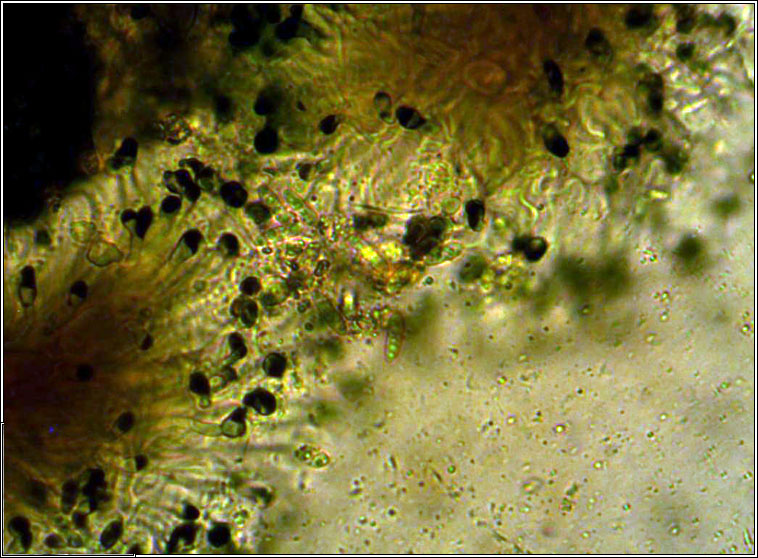 Catillaria chalybeia. August 2009 and March 2012