Irish lichens



Order: Peltigerales Family: Collemataceae

Species: Collema multipartitum


Growth type foliose.
Photos: On limestone. The Burren, Co. Clare, Ireland.

Thallus loosely attached, rounded or irregular, much branched, deeply lobed. Lobes are narrow, fan-shaped, irregular and +/- contorted. Apothecia frequent, isidia absent. Ascus clavate with strongly thickened apex. Spores 3-septate, 26-43 x 4.5-6.5 Ám. Micro photos below.

On hard, exposed limestone. Frequent in the Burren, scattered distribution elsewhere in Ireland. Often occurs with C. polycarpon. Chemical reactions negative.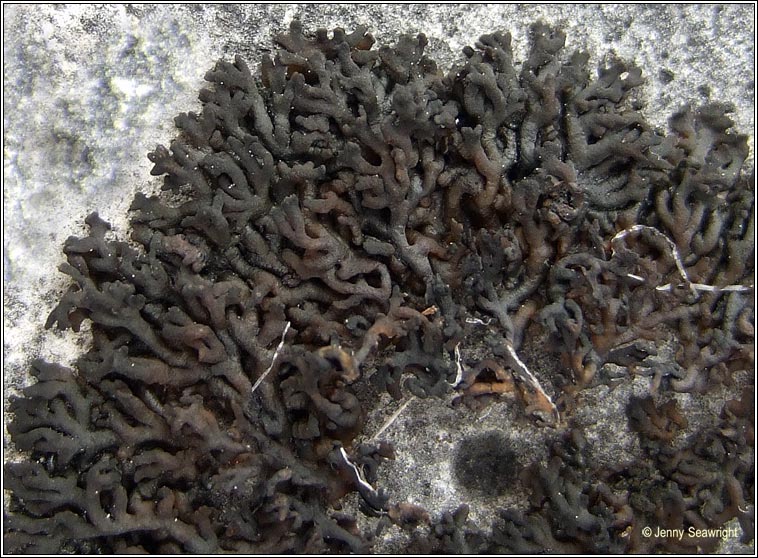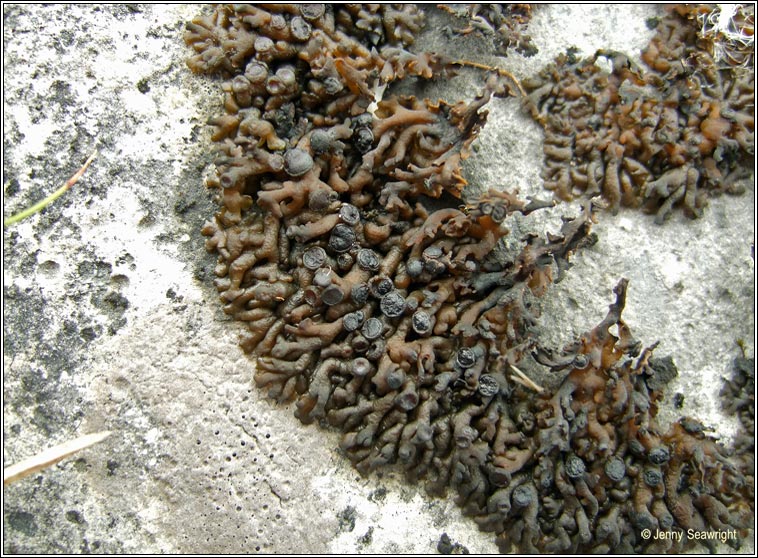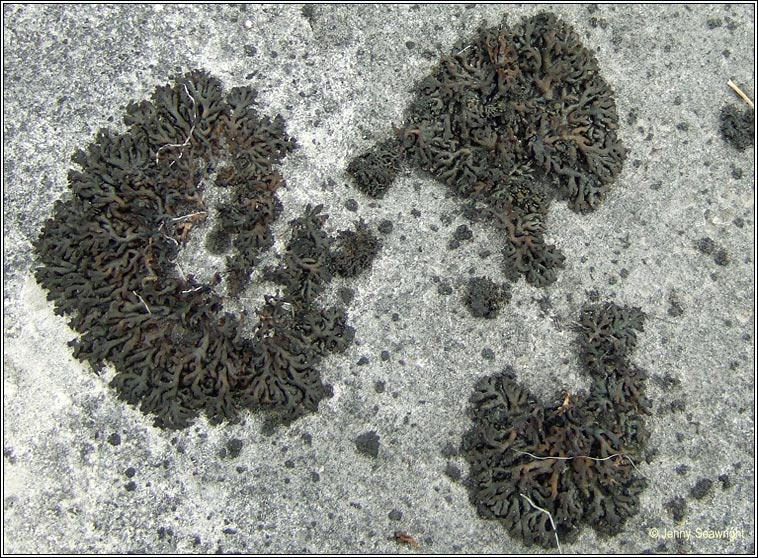 Microscope photographs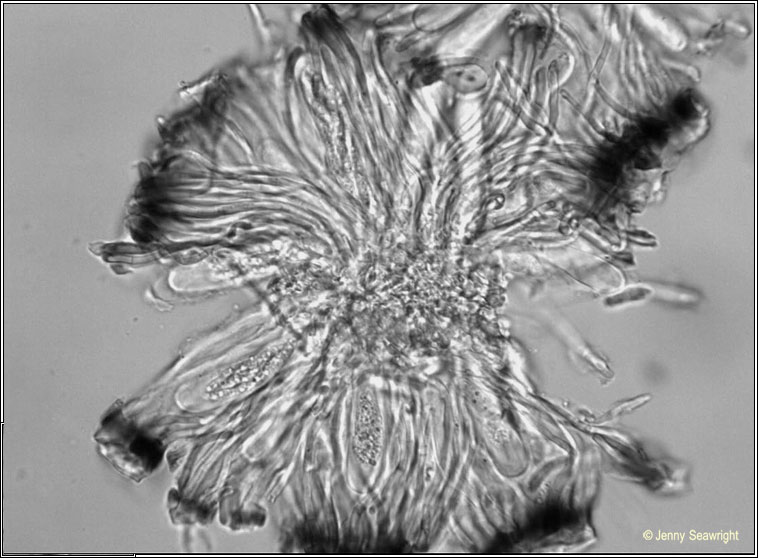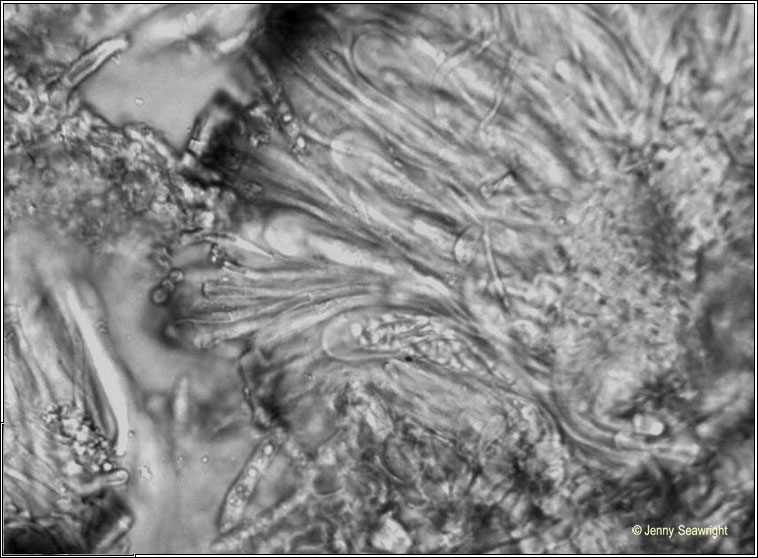 Collema multipartitum. The Burren, Ireland. July 2009