Irish lichens



Order: Lecanorales Family: Candelariaceae

Species: Candelariella aurella


Growth type crustose.
Photos: On concrete wall. Macroom, Co. Cork, SW Ireland.

Thin, scattered yellow to greenish-yellow granular thallus, sometimes inconspicuous. Thin dark-grey to blackish continuous prothallus. Frequent dispersed or crowded yellow apothecia with simple spores.
Chemical reactions: K- (Caloplaca species are K+ red)

Occurs on urban walls throughout Ireland on man-made substrates; concrete, cement and mortar.

Similar: Candelariella vitellina.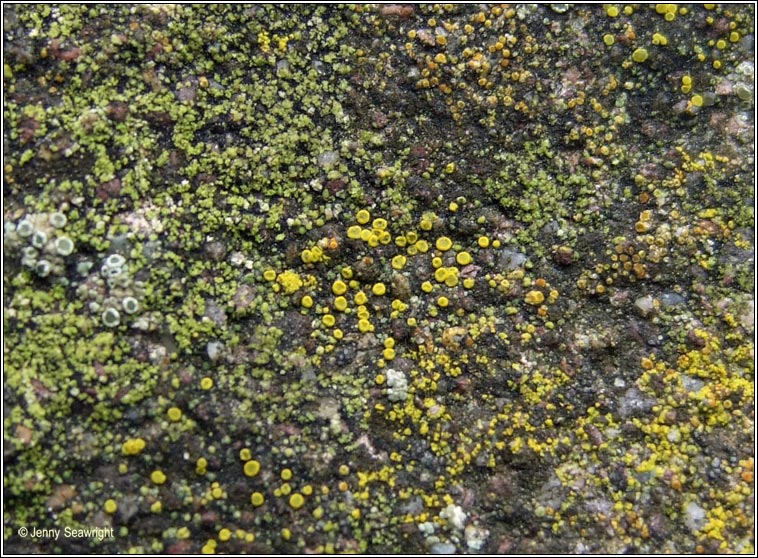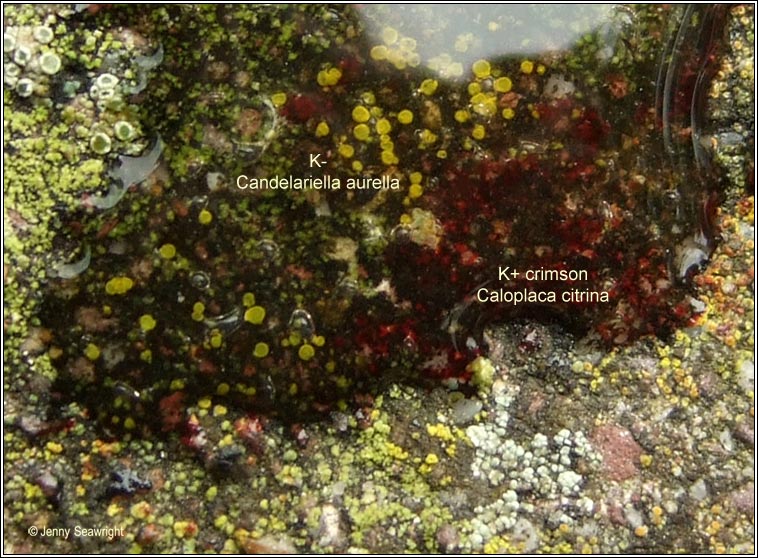 Candelariella aurella July 2009