Irish lichens



Order: Peltigerales Family: Lobariaceae

Species: Sticta limbata


Growth type foliose.
Photos: On sycamore, Bantry House, and on oak, Ballingeary, Cork, SW Ireland.

Pale grey to dull grey-brown, +/- single-lobed thallus. Lobes rounded at apices. Lower surface pale brownish, tomentose with scattered pale cyphellae. Margins with blue-grey or brownish, farinose soredia. Apothecia are very rare.

Most frequent on mossy trees and rocks in old woodland in SW and W Ireland. Chemical reactions negative. Smells of fish when wet.

Similar: Peltigera collina, ridged undersurface with rhizines.
Nephroma parile, under surface of lobes smooth.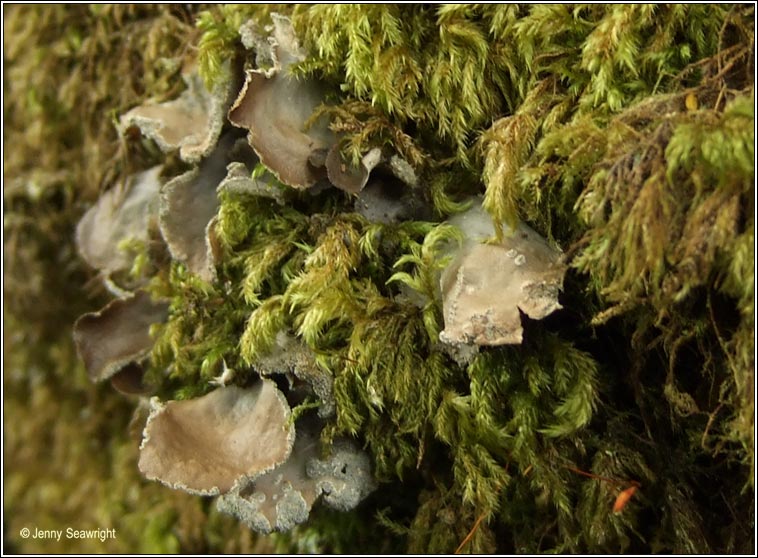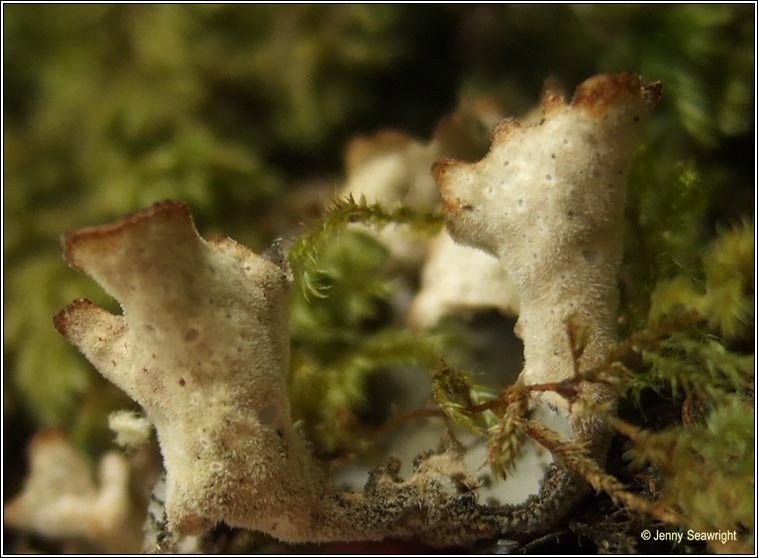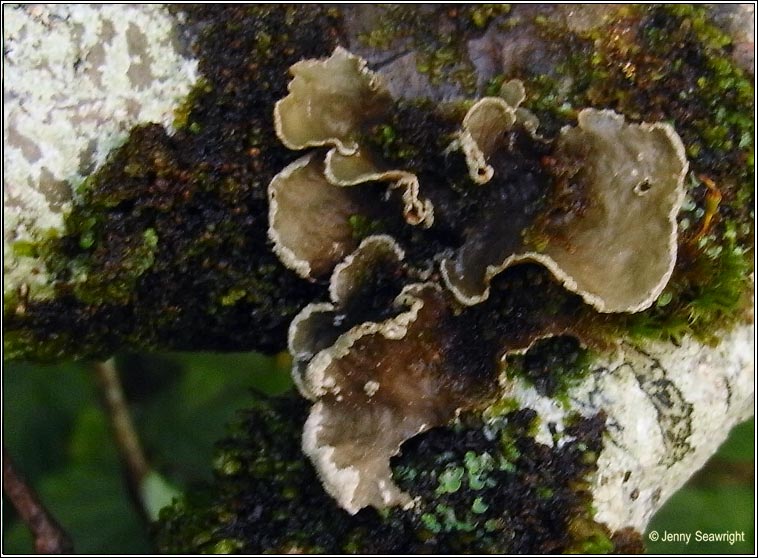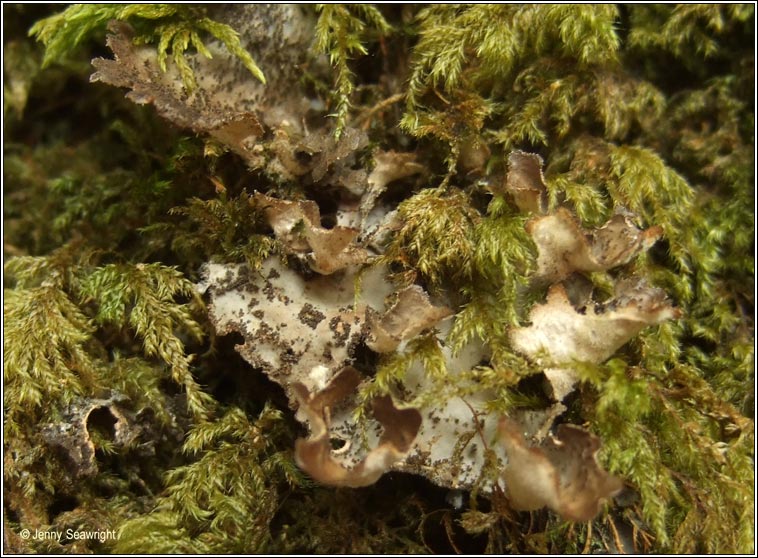 Sticta limbata. June and August 2009