Irish lichens



Order: Lecanorales Family: Bacidiaceae

Species: Toninia sedifolia


Growth type squamulose.
Photos: On earth among rocks. Barley Cove, Cork, SW Ireland.

Very variable. Squamules +/- rounded or irregularly-lobed, olive-green to brownish with dense white or bluish pruina. Large black flat or angular discs, pruinose when young, margins becoming excluded. The epithecium is greyish, K+ violet. The asci are 8-spored, spores are 1-septate, 14-25 x 2.5-5 Ám. Microscope photograph below.

Occurs on calcareous soil and dunes, on short calcareous turf and in crevices in calcareous rocks.

Similar: Toninia aromatica. Epithecium green, spores 3-septate.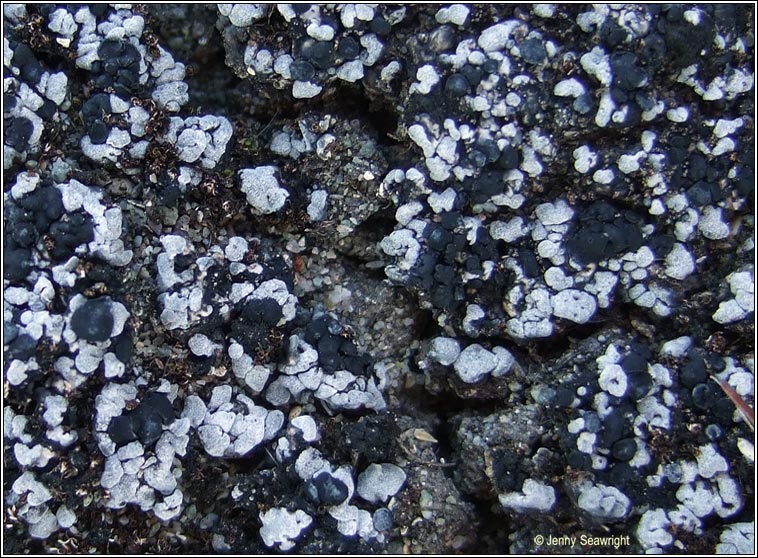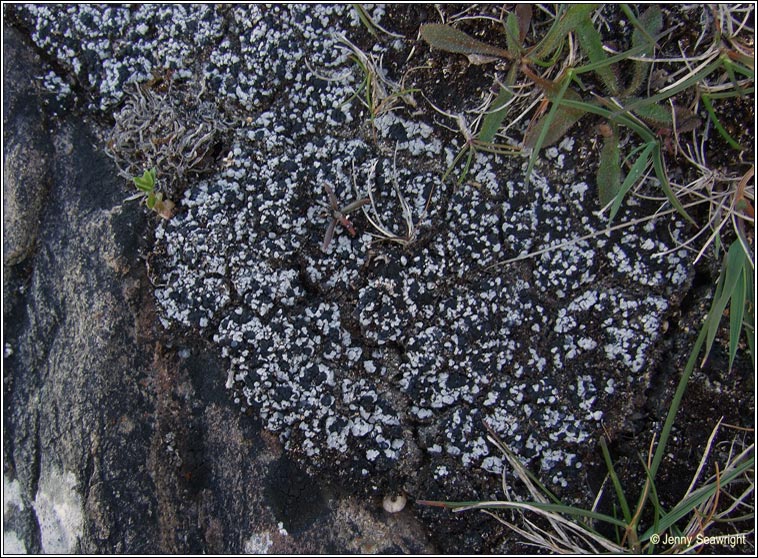 Microscope photograph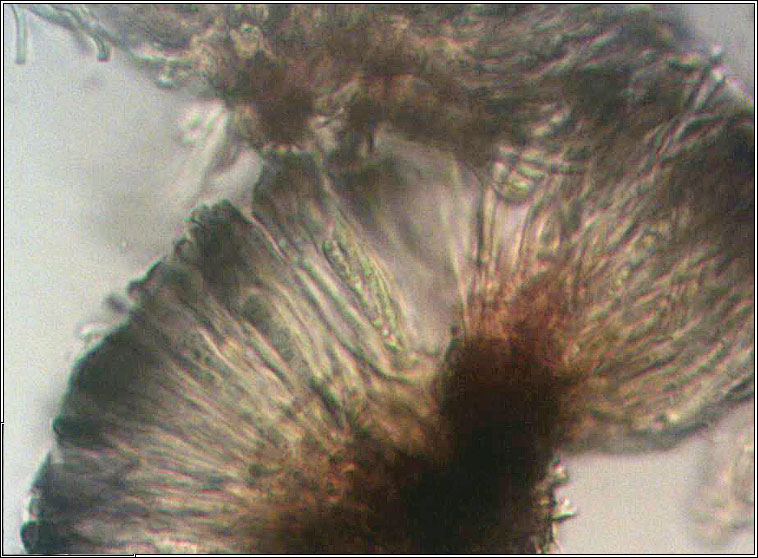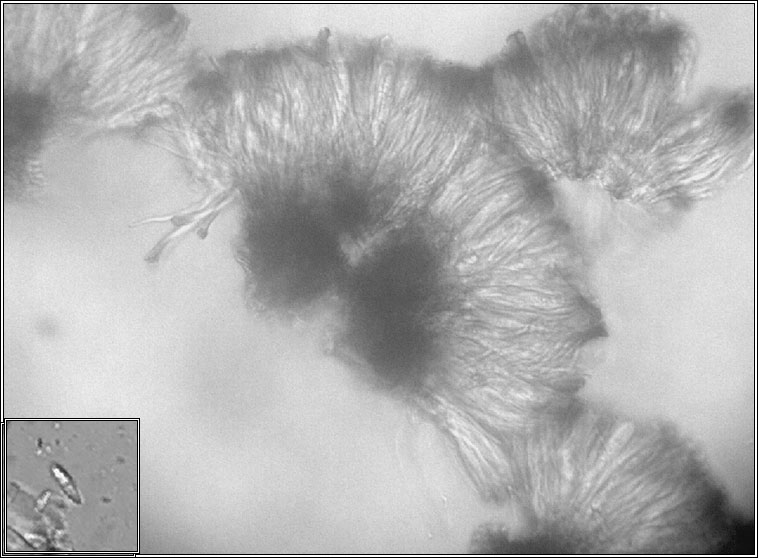 Toninia sedifolia. Barley Cove, Co. Cork. June 2009