Irish lichens


Order: Peltigerales Family: Peltigeraceae

Species: Peltigera membranaceae


Growth type foliose.
Photos: Among moss on wall and rocks. Ballingeary, Cork, Ireland.

Large, white-tomentose, greyish lobes, becoming brown when wet. Lobes are rounded and +/- bullate with vein pattern visible on upper surface. Under-surface with prominent veins and +/- bottle-brush shaped rhizines. Large red-brown apothecia. Isidia absent.

Common throughout Ireland on moss, rocks and trees.
Chemical reactions negative.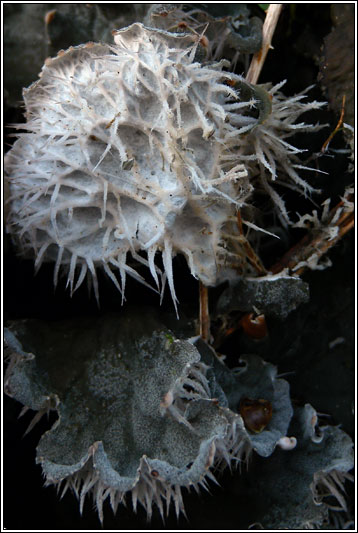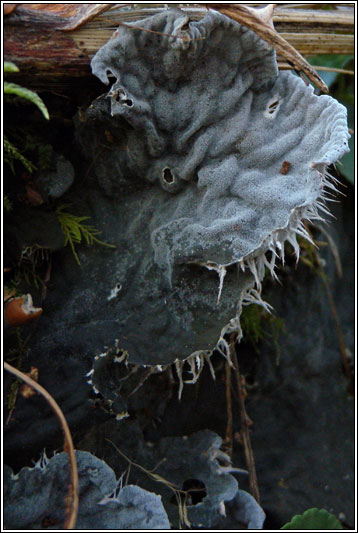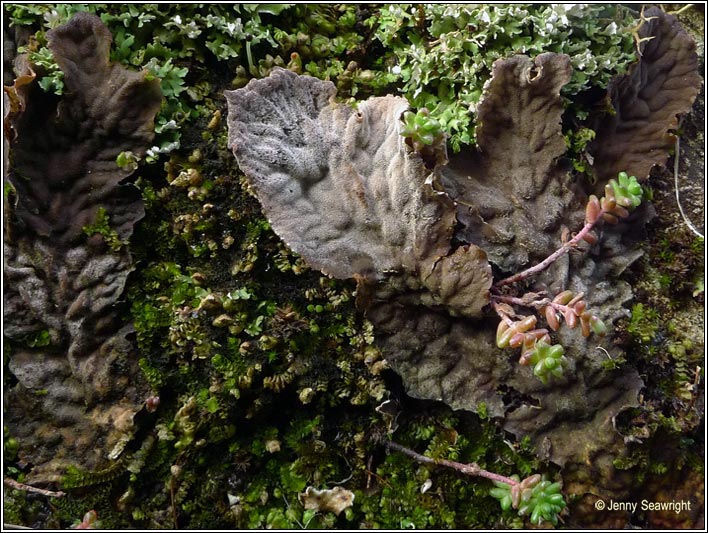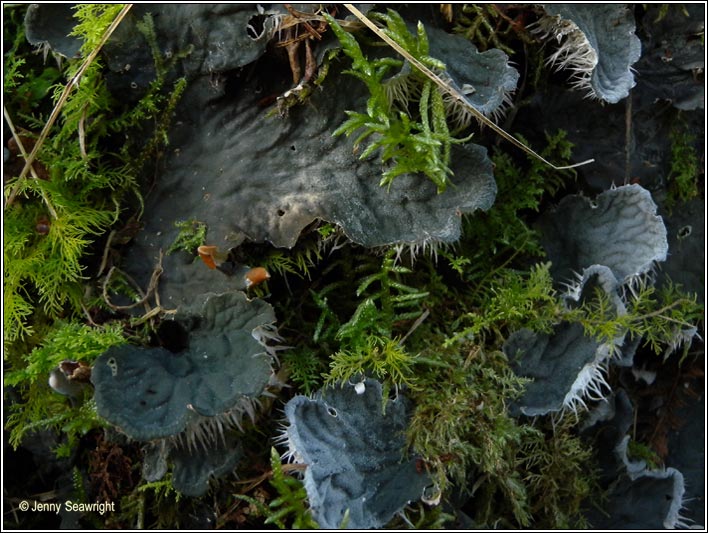 Peltigera membranaceae. Ballingeary area, Co.Cork. December 2008 and February 2009