Irish lichens



Order: Teloschistales Family: Teloschistaceae

Species: Xanthoria calcicola


Growth type foliose.
Photos: On sea walls, Co. Waterford and Co. Cork and the Burren, Co. Clare, Ireland.

Similar to X. parietina but can be more orange in colour with the centre of the thallus densely isidiate and lobe ends wider. The coarse, crowded isidia are knobbly and convex, sometimes becoming flattened and lobule-like. Apothecia usually infrequent but can be abundant, the discs with roughened margins.
K+ crimson / purple.

Scattered distribution throughout Ireland on calcareous substrates, concrete walls, posts and cement tiles.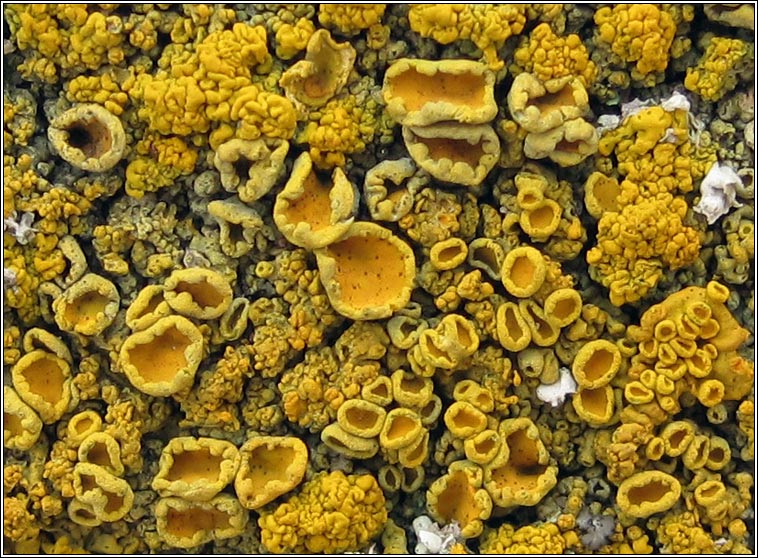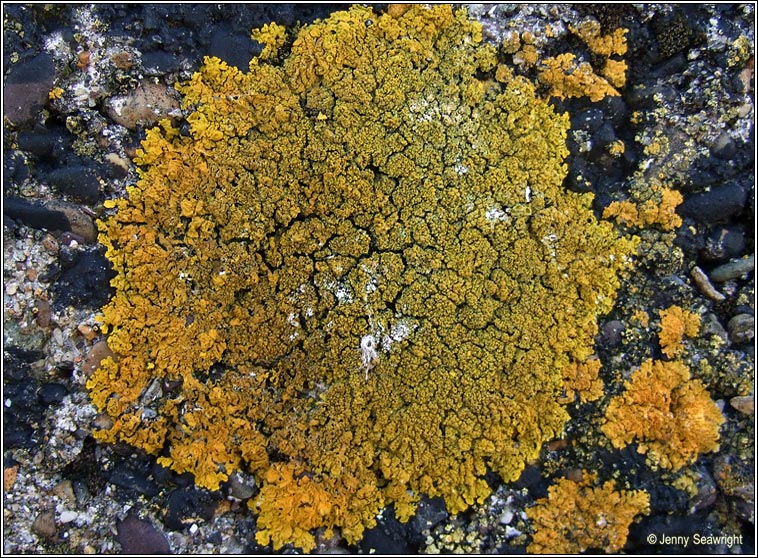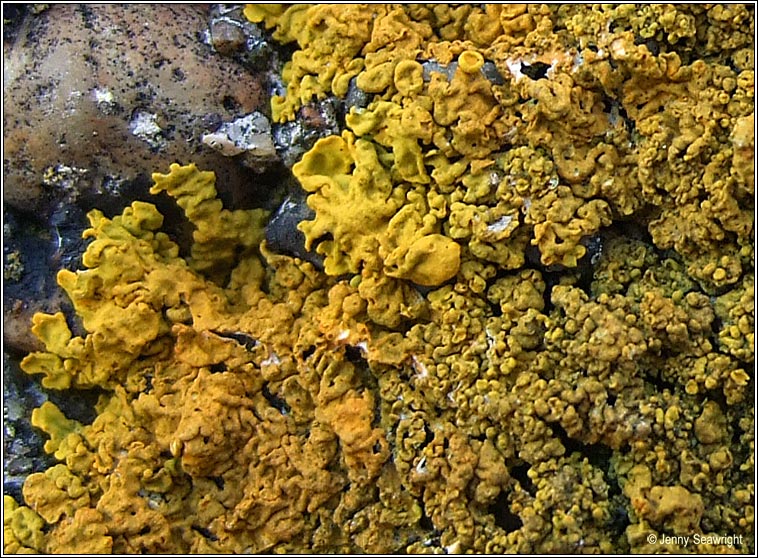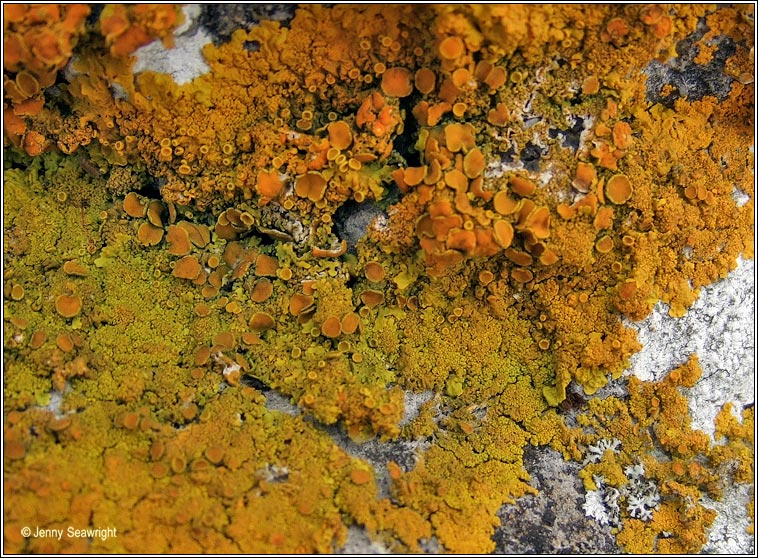 Xanthoria calcicola. May and July 2009, May 2012