Irish lichens



Order: Peltigerales Family: Collemataceae

Species: Collema crispum


Growth type foliose.
Photos: On walls. Co. Waterford and Co. Cork, Ireland.
Wet specimen below identified by John Douglass.

Small thallus of greenish-brown to black overlapping lobes, slightly swollen when moist. Lobe margins +/- ascending, wavy, entire or crenate, never swollen. Centre of thallus with globular isidia that become flattened and squamulose, resembling small lobes. The flat apothecia are infrequent, often with lobules on margins. Microscope photographs below.

Common throughout Ireland on damp, calcareous substrates; walls, crumbling mortar, rocks. Chemical reactions negative.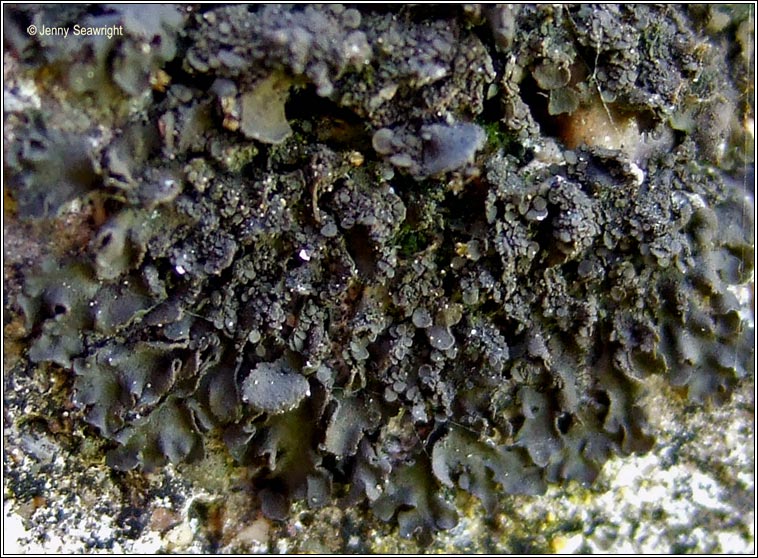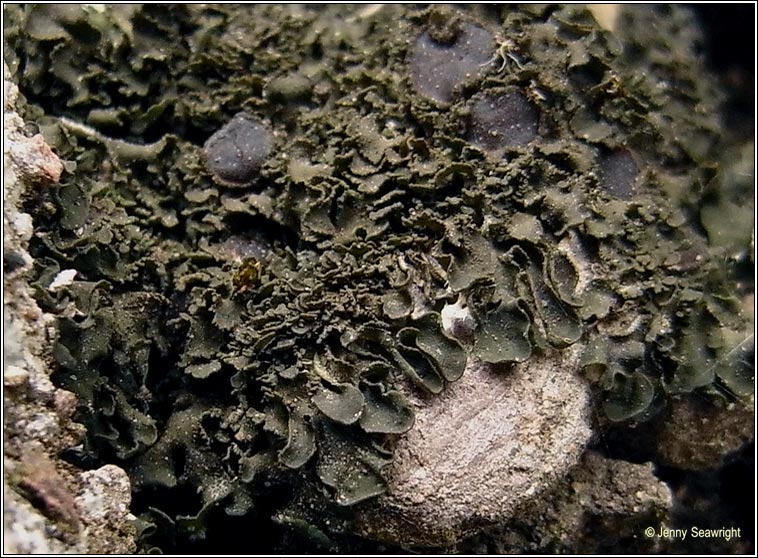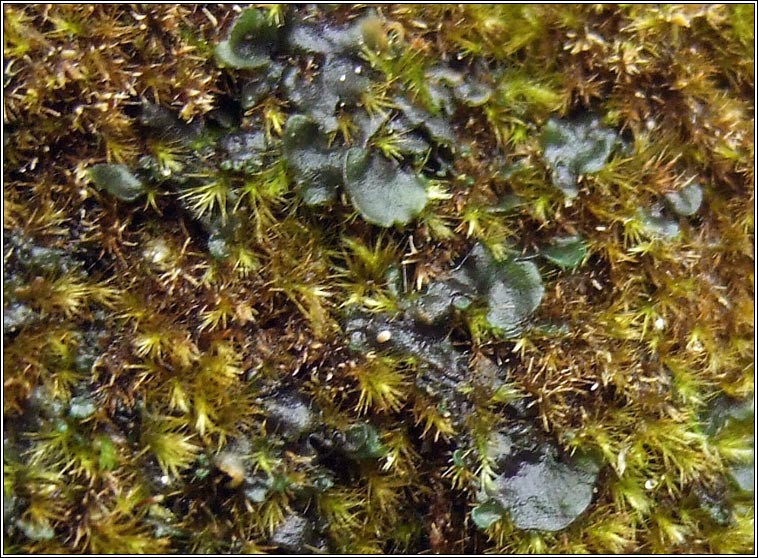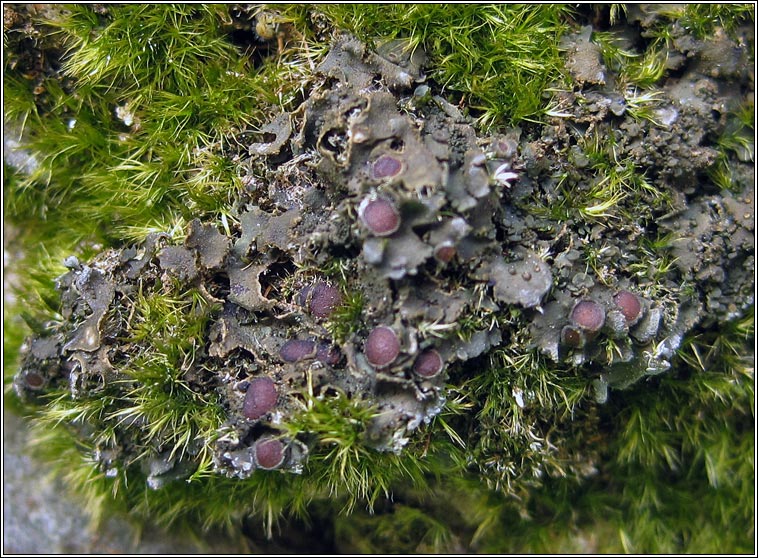 Microscope photographs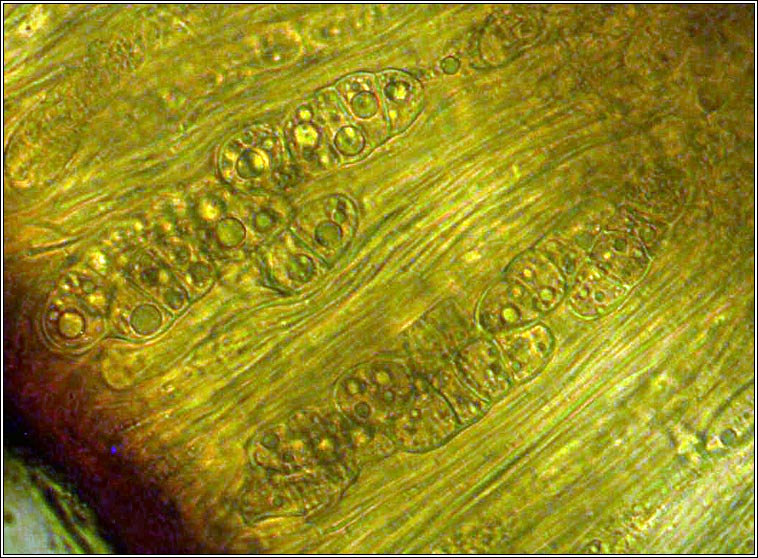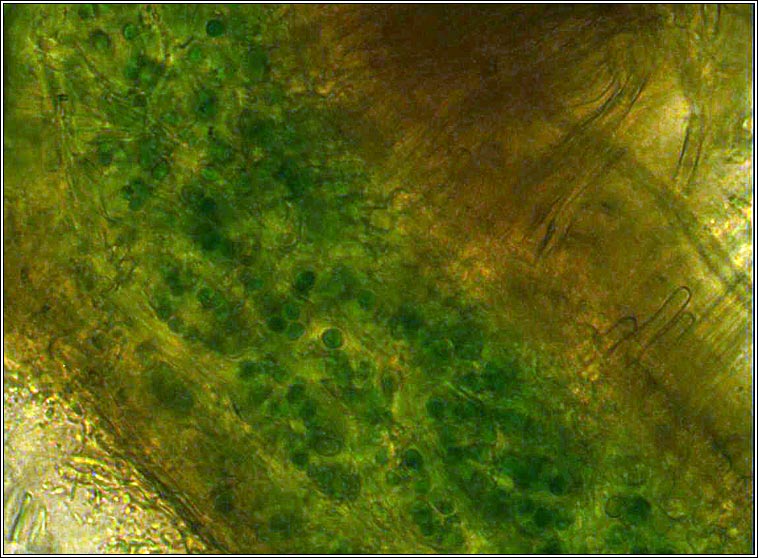 Collema crispum May 2009 and April 2012