Irish lichens


Order: Lecanorales Family: Hymeneliaceae

Species: Ionaspis lacustris


Growth type crustose.
Photos: On acidic rocks. Ballingeary area, Cork, SW Ireland.

Smooth, slightly cracked cream to orange thallus. Apothecia are frequent, to 0.4mm in diameter. Discs +/- convex, translucent-pink when wet, deep orange when dry, concave becoming flat. Asci 8-spored, spores simple, 13-20 x 6-11 Ám. Microscope photo below.
Chemical reactions negative.

Occurs on inundated upland siliceous rocks, also on upland bridges and rocks in seepage tracks. Most frequent in western Ireland.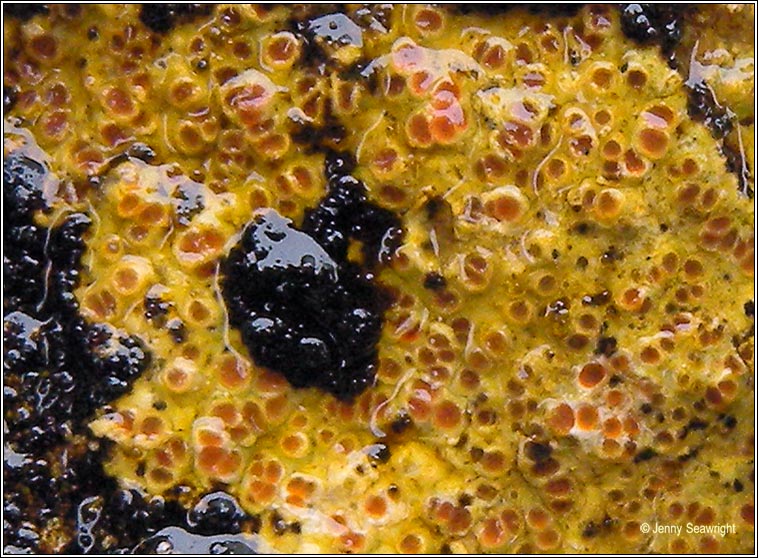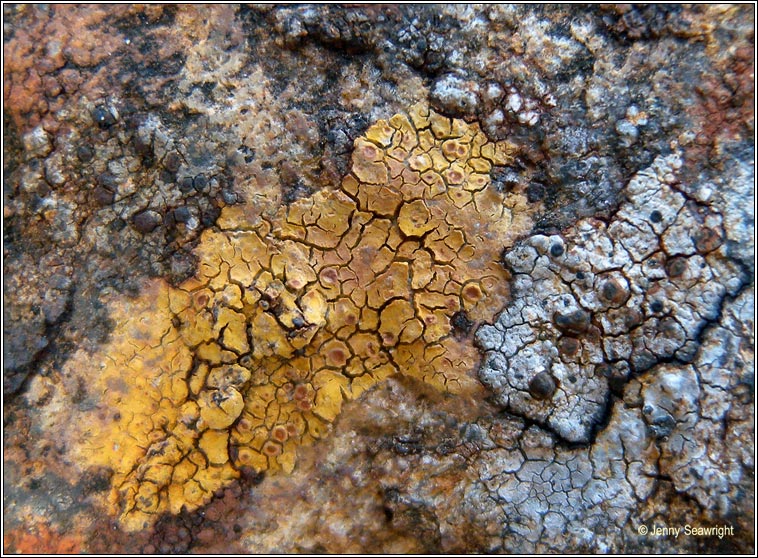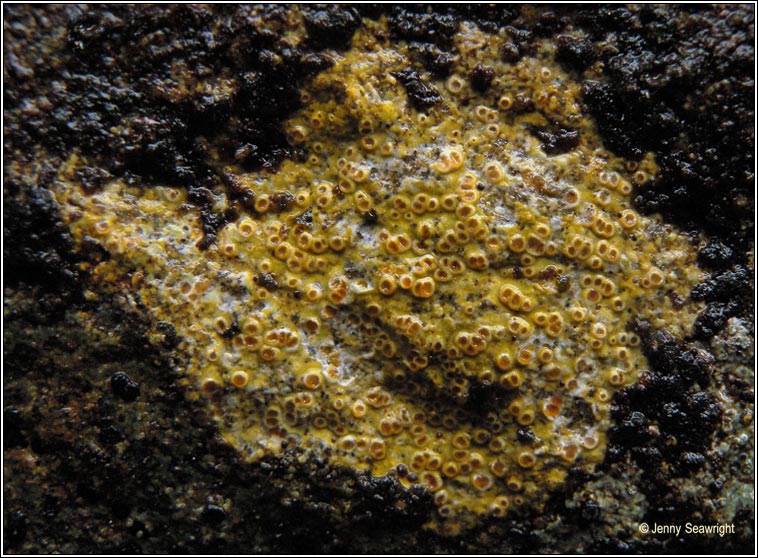 Microscope photograph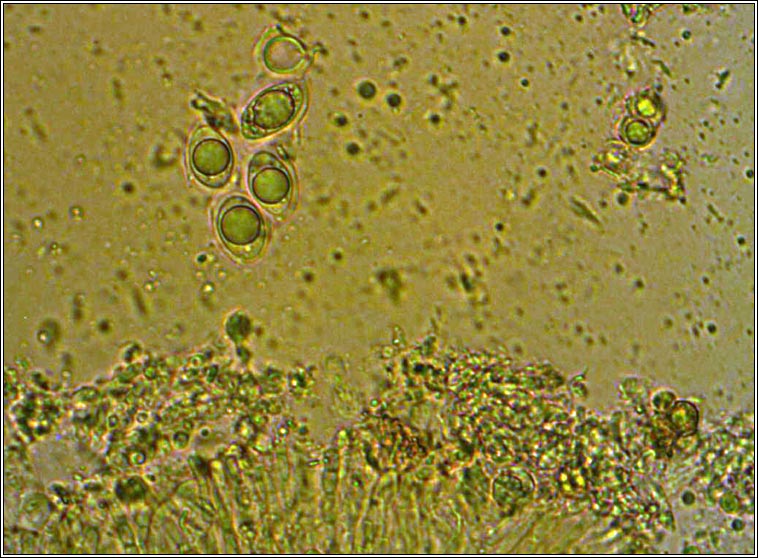 Ionaspis lacustris March 2009 and April 2012