Irish lichens


Order: Peltigerales Family: Pannariaceae

Species: Parmeliella triptophylla


Growth type squamulose.
Photos: On hazel and oak. The Burren, Co.Clare and Glengarriff, Co.Cork, Ireland. BLS Burren meeting 2009

Grey-brown to brownish thallus, squamules to 1mm wide. Usually with continuous wide, bluish-black hypothallus. Lobe margins with coralloid, knobbly or lobe-like isidia that spread and cover thallus. Apothecia with pale margins, rare.

Found on damp, shaded trees in old woodland in western Ireland. Most frequent on Ash, also occurs on oak and hazel.
Chemical reactions negative.

Similar: P. testacea. Squamules 2-3 mm wide.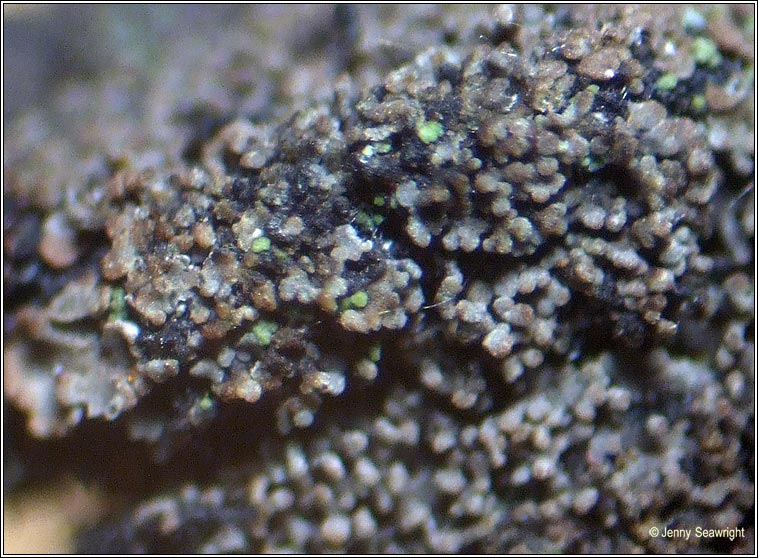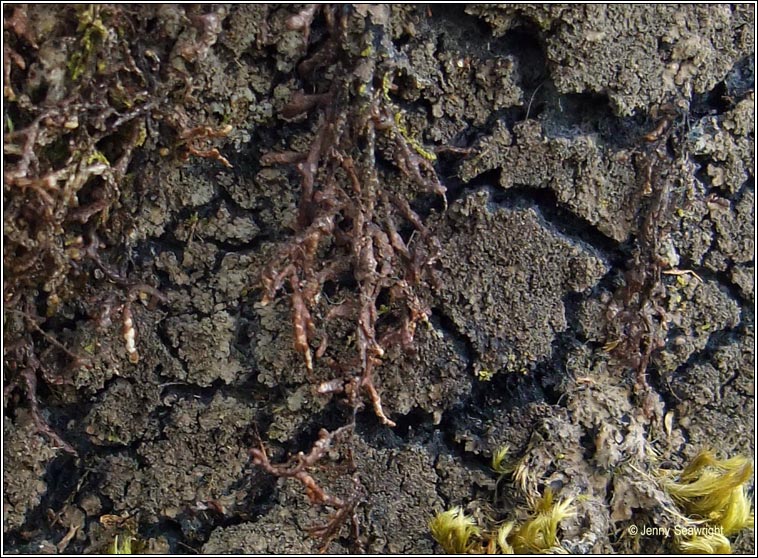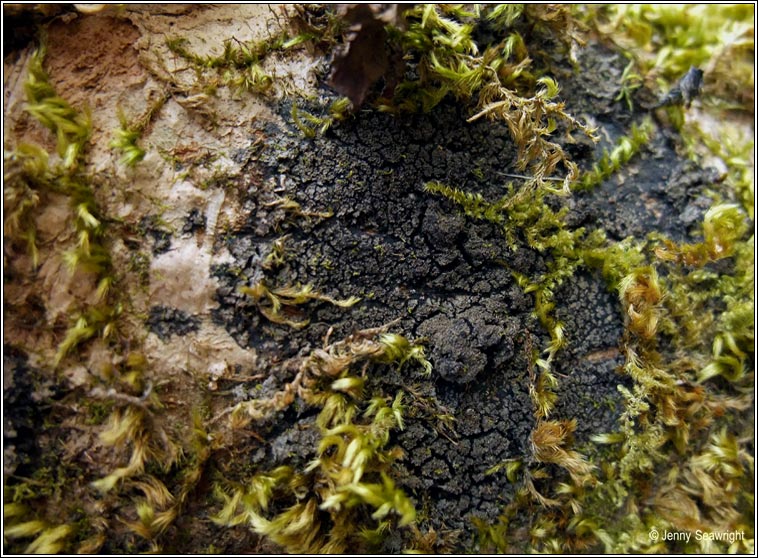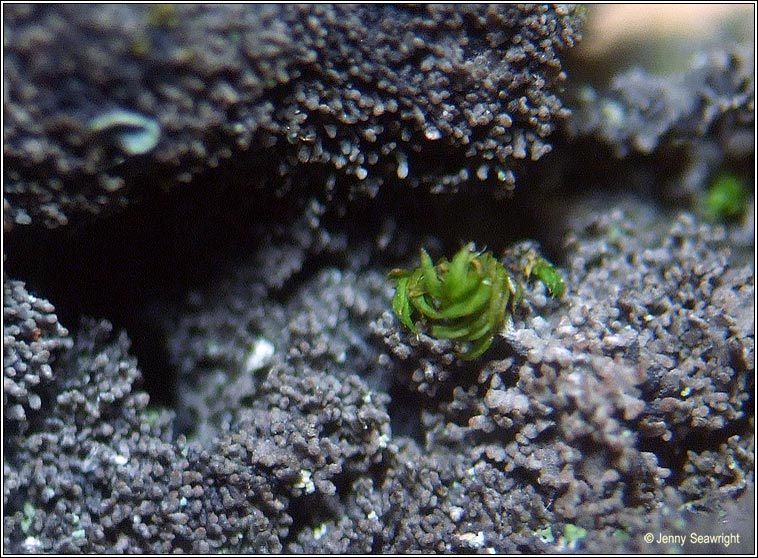 Parmeliella triptophylla. April and November 2009. Glengarriff specimen confirmed by J. Douglass