Irish lichens


Order: Lecanorales Family: Porpidiaceae

Species: Porpidia macrocarpa


Growth type crustose.
Photos: On coastal and upland rocks. Co. Cork, SW Ireland.

Very variable. Thallus immersed to thin and continuous, occasionally thicker and areolate. Usually pale greenish-grey but reddish when oxidised. Prothallus is indistinct when thallus immersed, but black and +/- visible when superficial. Large black apothecia (to 3mm) abundant, shiny or matt with persistent margins, rarely pruinose.
Epithecium pale brown to olive-brown. Asci 8-spored, spores simple, (13-)16-20(-26) x (5-)6-11.5 Ám. Paraphyses anastomising. Microscope photographs below.
Medulla and apothecia margin: K+/- yellow, P+/- orange

Common on siliceous rock, most frequent in upland areas.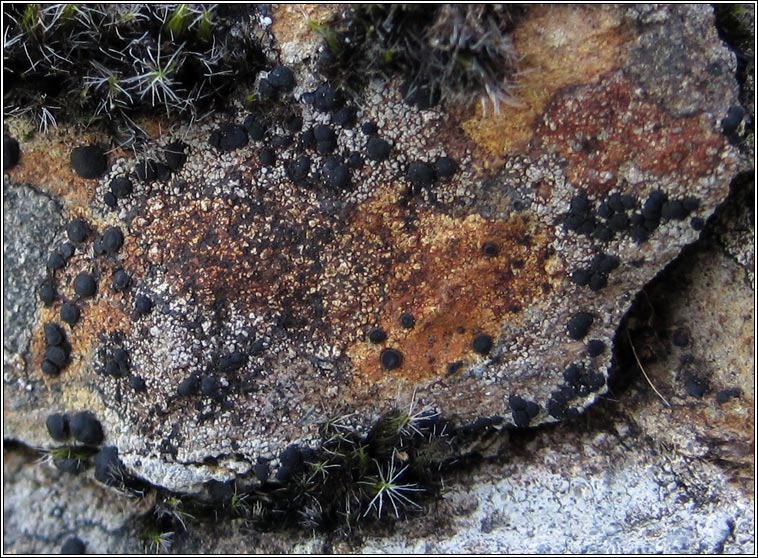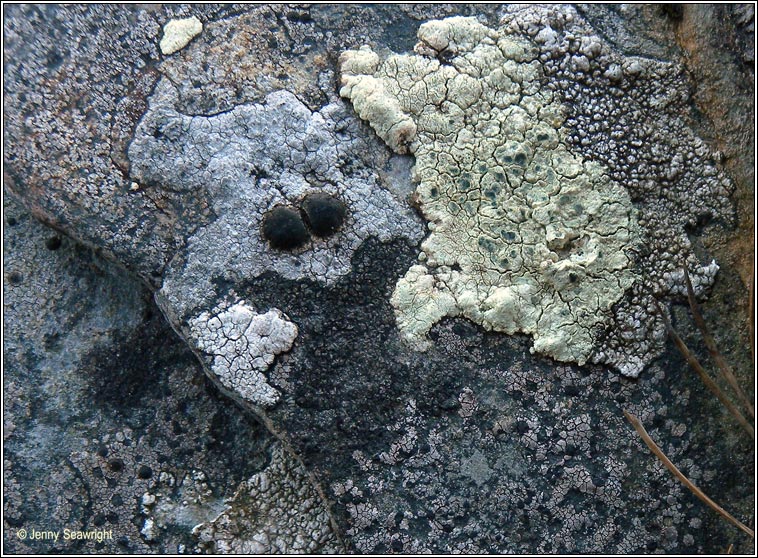 Microscope photographs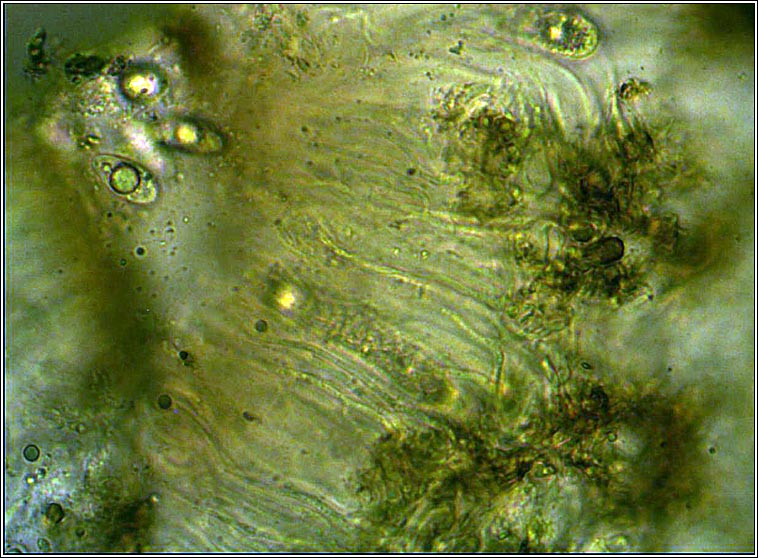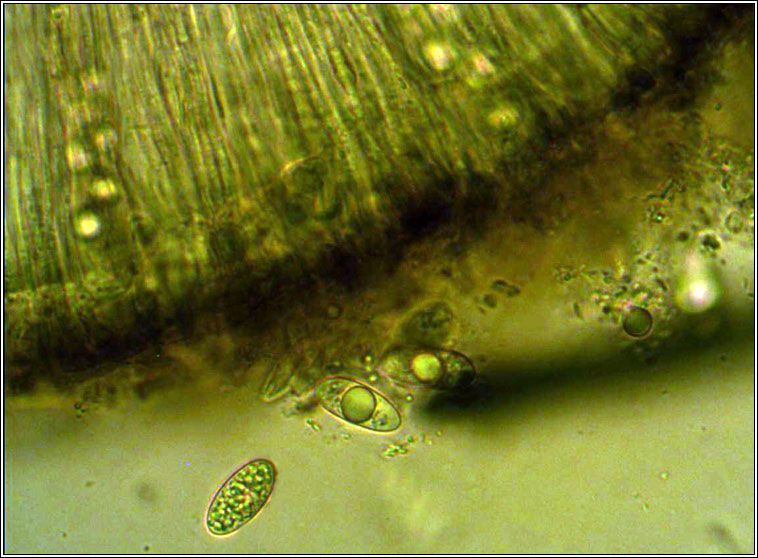 Porpidia macrocarpa. March 2009 and April 2012