Irish lichens


Order: Lecanorales Family: Physciaceae

Species: Physconia distorta


Growth type foliose.

Palmate lobes, green when wet, brown-grey dry, lobe ends white pruinose. Often with small lobules in centre of thallus. Under-surface whitish at tips, black in centre with black 'bottle-brush rhizines. Pseudocyphellae, isidia and soralia absent. Apothecia frequent, brown with coarse pruina and thick, sometimes lobate, margin. Pycnidia frequent. Asci 8-spored, spores brown, 1-septate, 25-40 x 12-20 Ám. Micro photographs below.

Widespread on basic or nutrient-rich trees, also on mossy rocks.
Cortex and medulla K-

Similar: Physconia perisidiosa, isidiate, medulla negative.
P. enteroxantha, sorediate, apothecia rare. Medulla K+ yellow.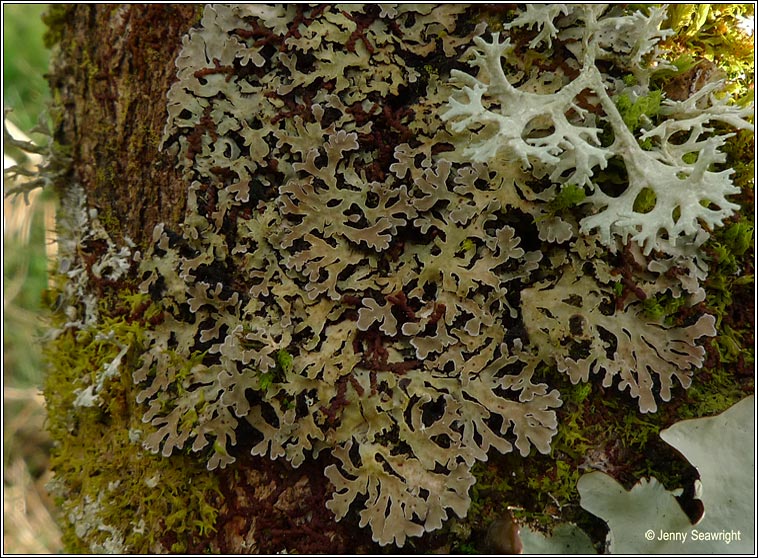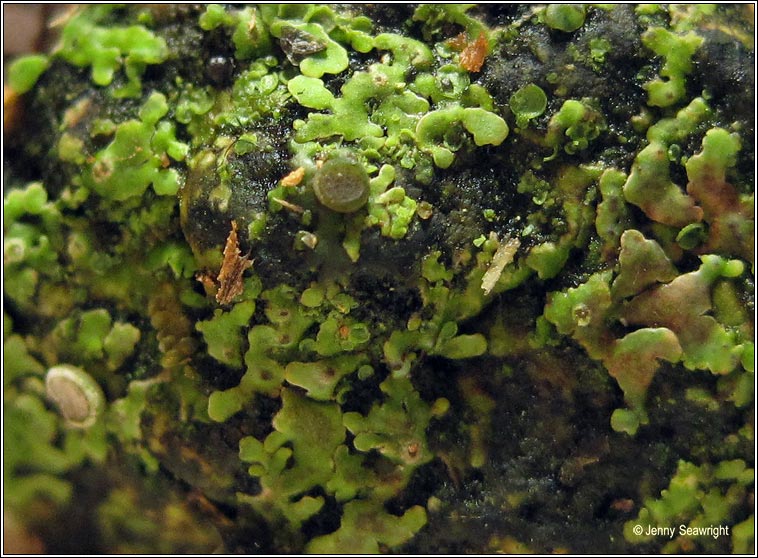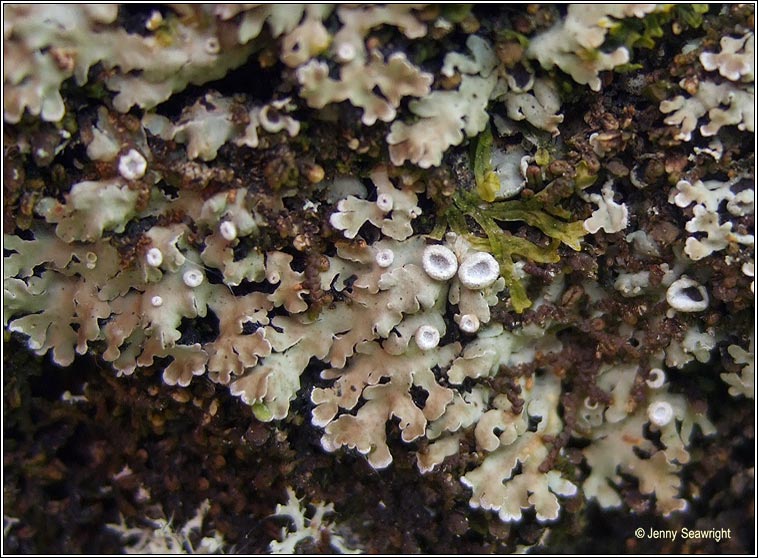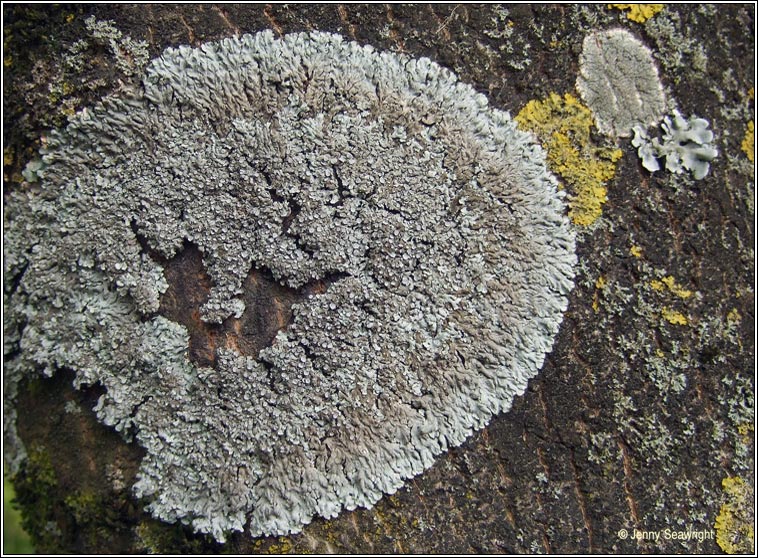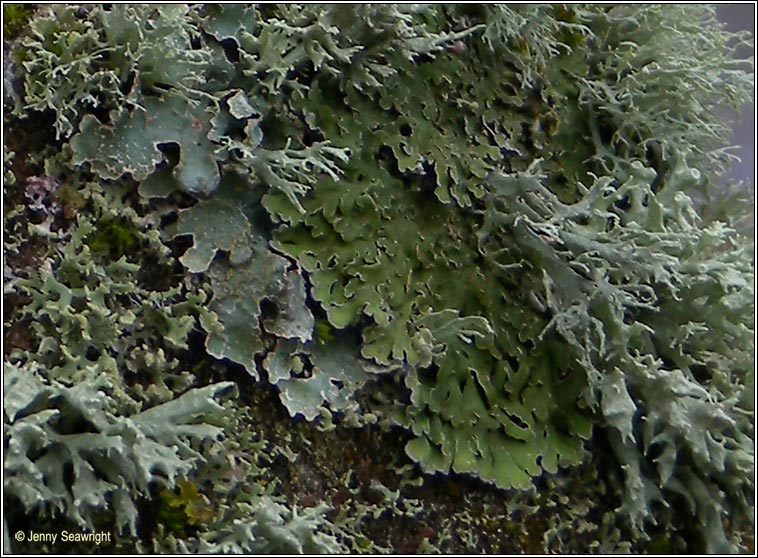 Microscope photographs: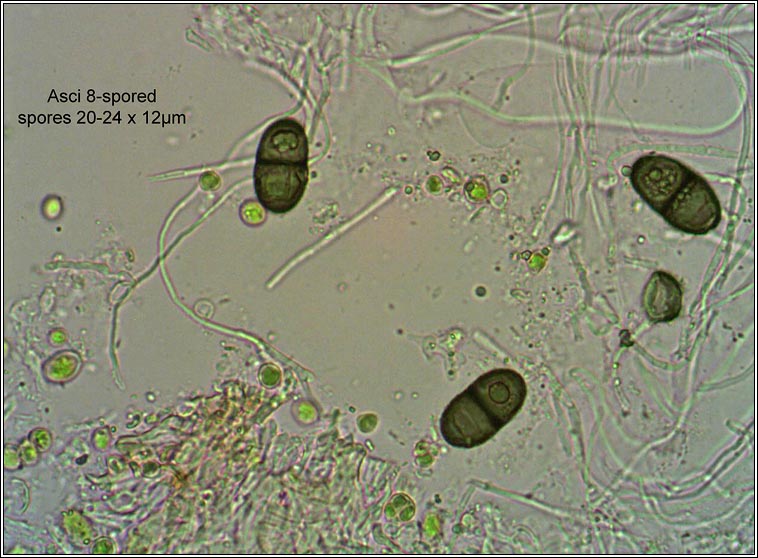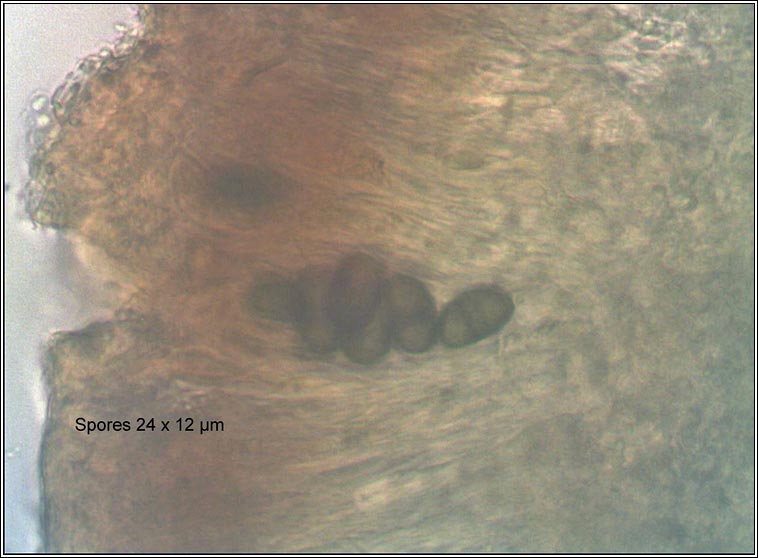 Physconia distorta. December 2008, May 2010, January 2012