Irish lichens


Order: Peltigerales Family: Peltigeraceae

Species: Peltigera praetextata


Growth type foliose.
Photos: Among moss on acidic rock. Ballingeary, Cork, SW Ireland.
Identification needs confirming

Large grey-brown lobes with grey-white tomentum and bullate surface. Very similar to P. membranacea but lobe margins and thallus cracks covered with dense brown-grey isidia. Underside with simple rhizines. Isidia are often absent when fertile.

Occurs among moss on damp, sheltered rocks, soil and trees in damp woodland. Chemical reactions negative.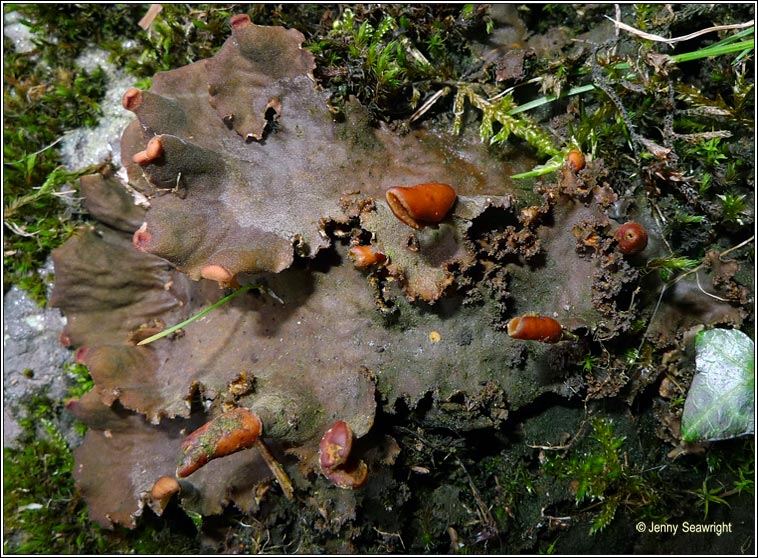 Peltigera praetextata. February 2009