Irish lichens


Order: Lecanorales Family: Physciaceae

Species: Hyperphyscia adglutinata


Growth type foliose.
Photos: On planted Malus. Macroom, Cork, SW Ireland.
Non-fertile specimen identified by John Douglass

Small, adpressed, greenish-brown thallus that can coalesce to cover large areas. Lower surface white, few white rhizinae. Upper surface with yellowish-green soredia. Apothecia infrequent, discs brown with smooth, swollen margins. Microscope photo below.

Becoming more frequent on dusty, nutrient-enriched shaded trees and rocks. In urban areas it is often found in the canine-zone at base of trees. The increase may be due to global warming.
Chemical reactions negative

Similar: Phaeophyscia orbicularis. Black under-surface with black rhizines and protruding cilia.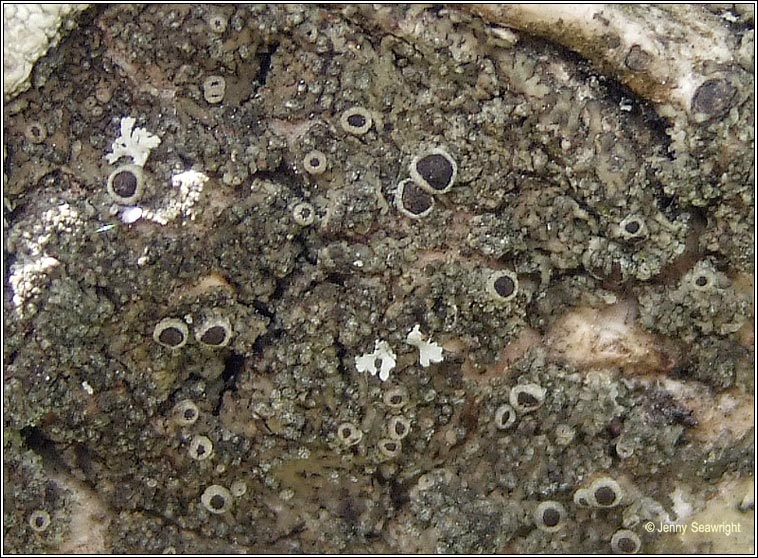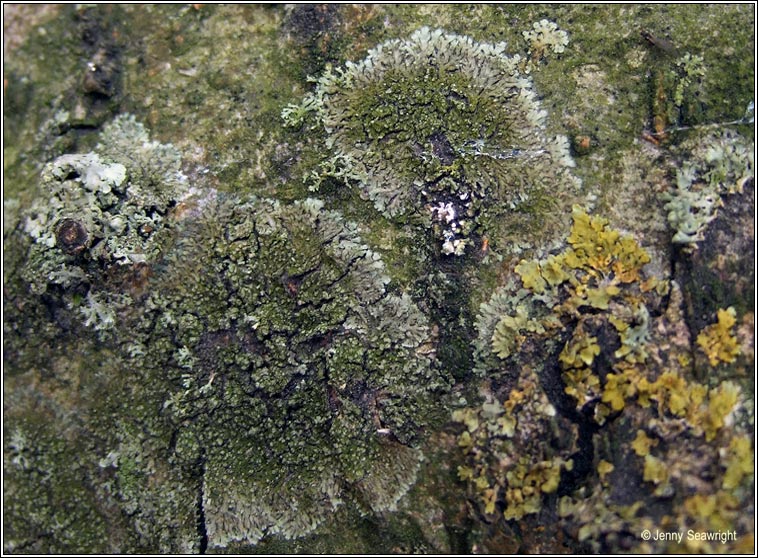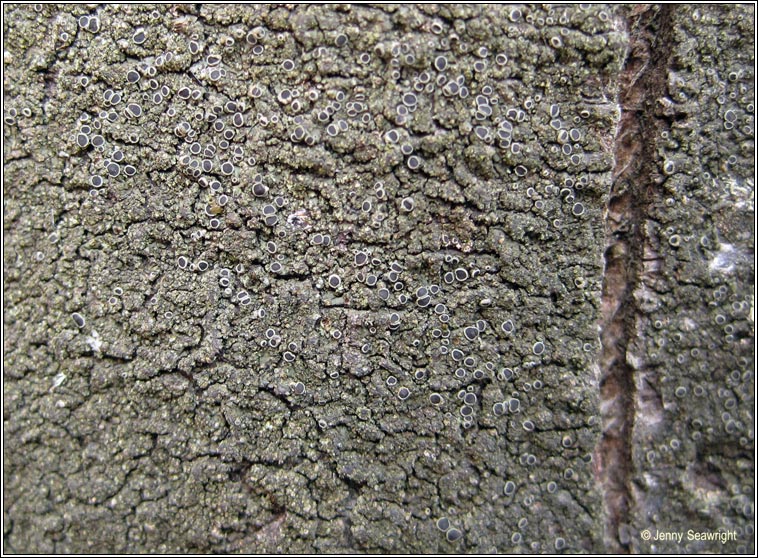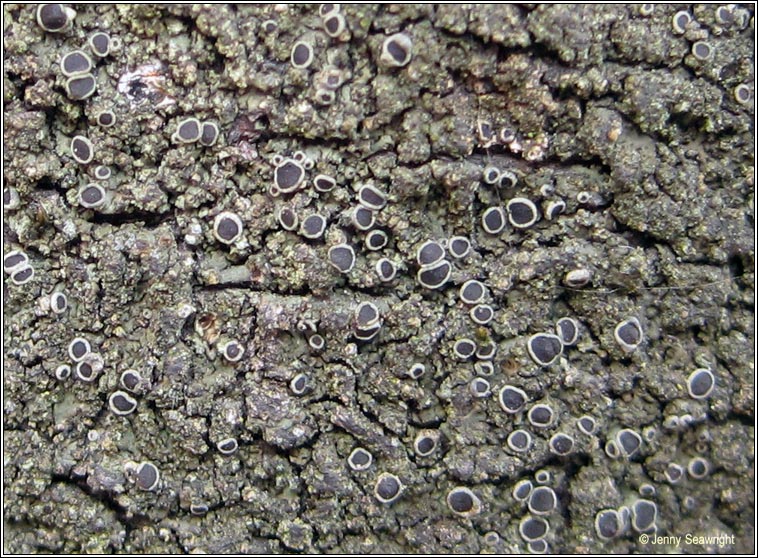 Microscope photograph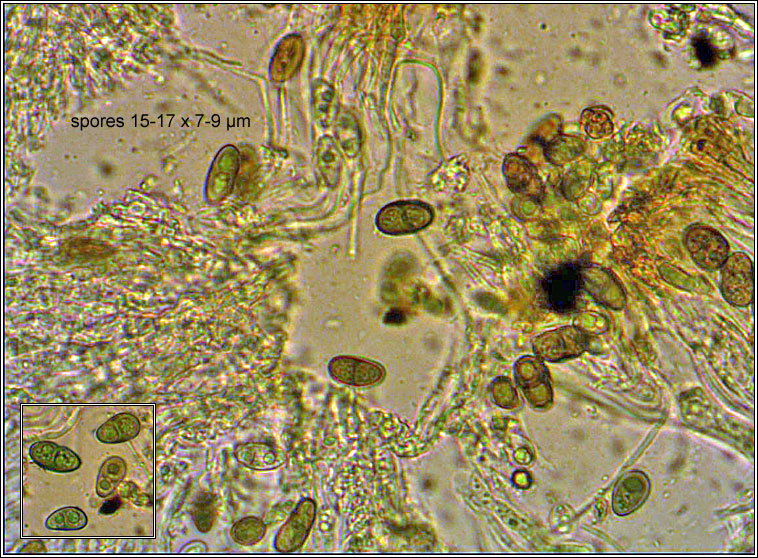 Hyperphyscia adglutinata. October 2009. Fertile specimens: May 2010, 2012