Irish lichens


Order: Teloschistales Family: Teloschistaceae

Species: Caloplaca crenularia

Growth type crustose
Photos: On coastal rock. Bantry, Cork, SW Ireland.
Identification needs confirming

Grey cracked or areolate thallus that may not persist. Numerous rusty orange-red roughened apothecia, colour remaining unchanged when wet. Asci 8-spored, ascospores 12-14 x 6-8 Ám.
Apothecia: K+ crimson / purple.

Shaded or well-lit siliceous rocks, inland as well as coastal.

Similar: C. ferruginea. Only occurs on trees.
C. ceraceae has discs that become greenish when wet.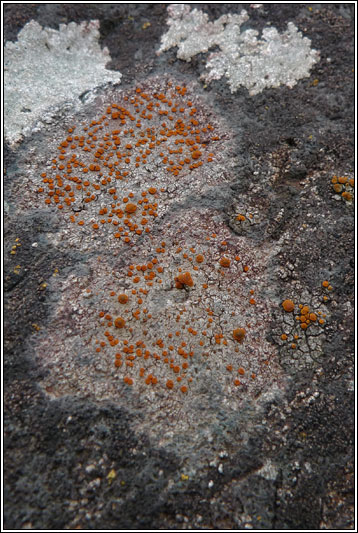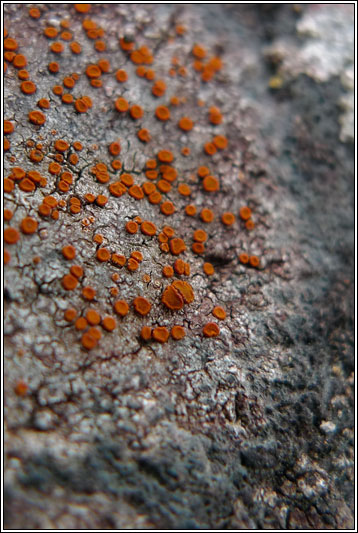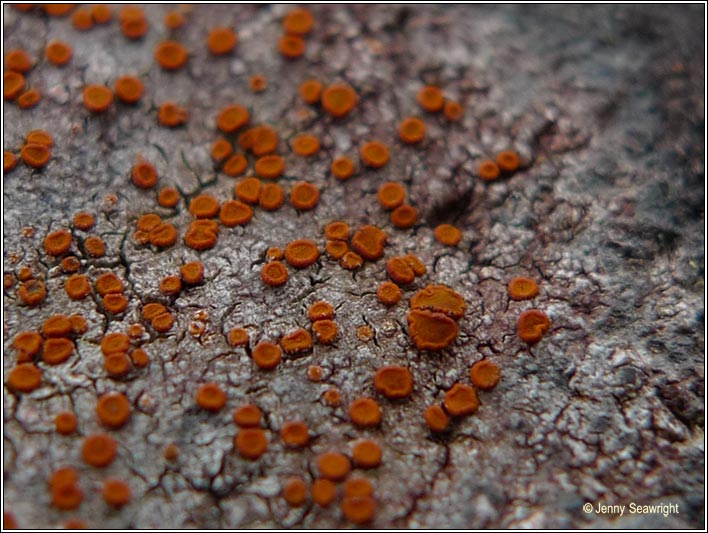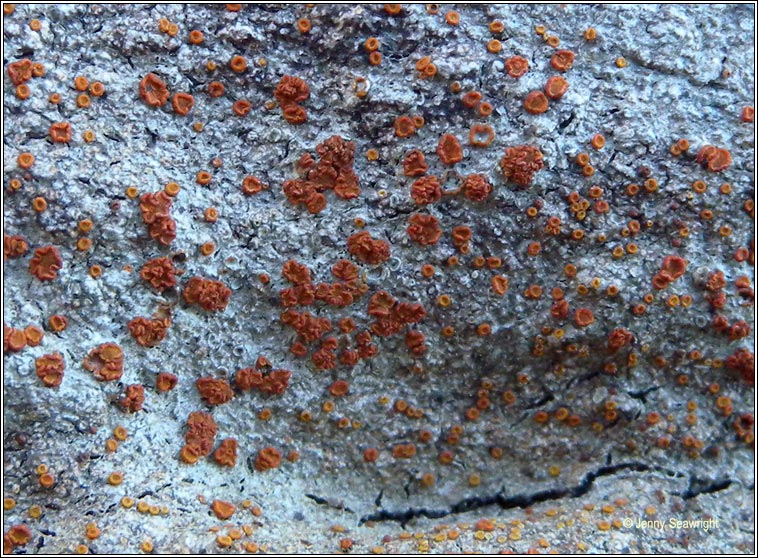 Caloplaca crenularia on coastal rocks. February 2009