Irish lichens


Order: Lecanorales Family: Sphaerophoraceae

Species: Sphaerophorus fragilis


Growth type fruticose.
Photos: On acidic upland rock. Ballingeary, Cork, SW Ireland.
Identification confirmed by Mike Simms (photos)

Bushy greenish-grey thallus to 4cm high, branches sometimes tinged pinkish-red. Forms even, compact cushions with +/- rounded branches all approximately the same height. Rarely fertile.

Occurs on upland rocks and scree, often found at higher altitudes than Sphaerophorus globosus. Medulla: K-, P-, I-

Similar: Bunodophoron melanocarpum. Flattened branchelets.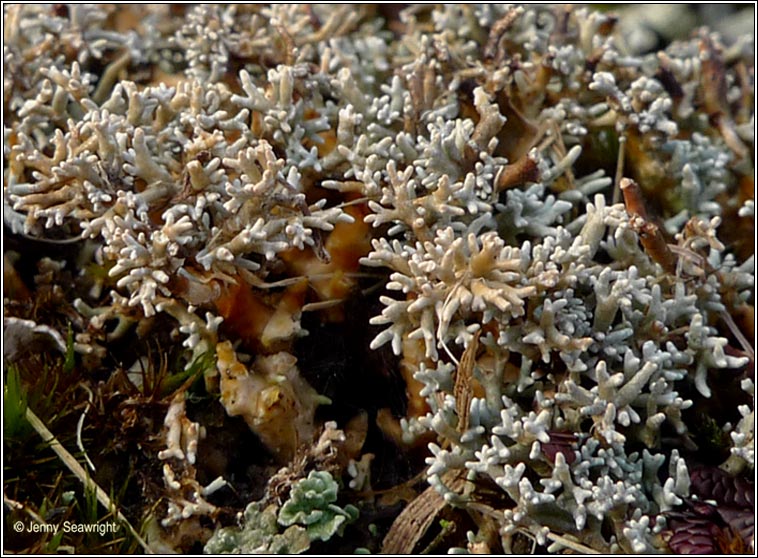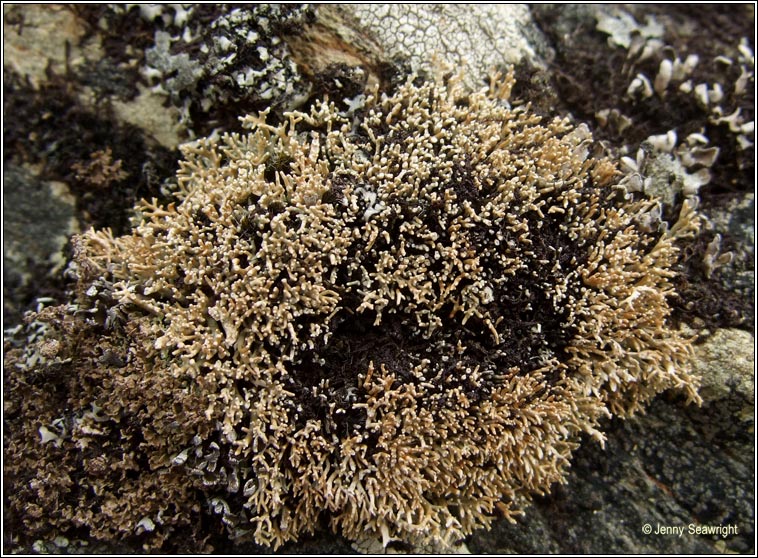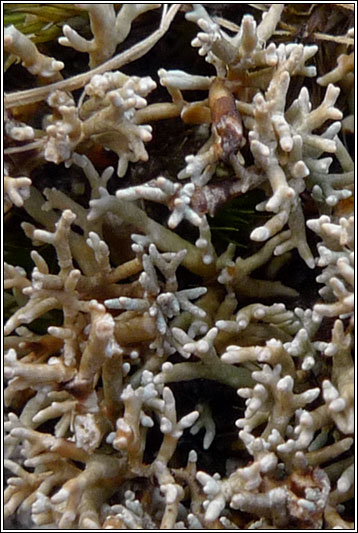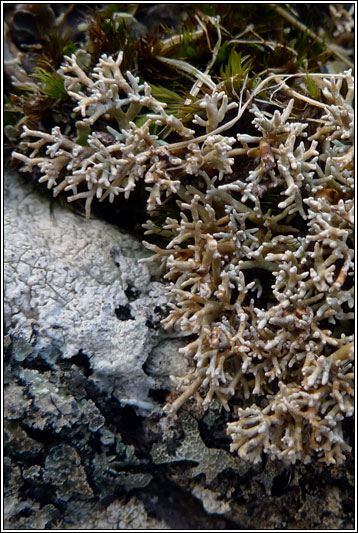 Sphaerophorus fragilis on rock. Ballingeary area, County Cork. February 2009