Irish lichens


Order: Lecanorales Family: Ramalinaceae

Species: Ramalina cuspidata


Growth type fruticose.
Photos: On coastal rocks. Co. Cork and Co. Waterford, Ireland.

Erect or +/- pendant, shiny ivory coloured thallus, the lobes with conspicuous black pycnidal ostioles. The base is usually blackened, the lobes +/- terete. Frequently fertile.
Chemical reactions are variable as several chemotypes occur:
K+/- yellow-orange or yellow-red, P+/- yellow-orange, UV-

Coastal, often on more sheltered rocks lower on shore than Ramalina siliquosa. Most frequent on western Irish coasts.

Similar: Ramalina siliquosa. Lobes without black ostioles.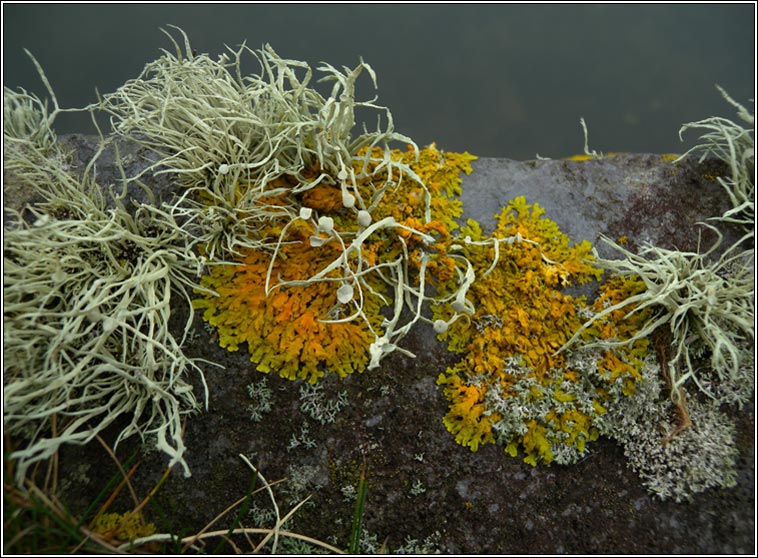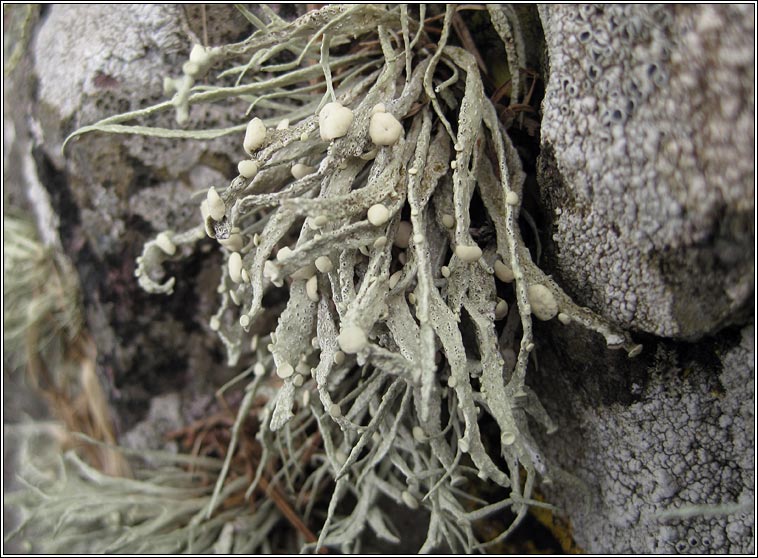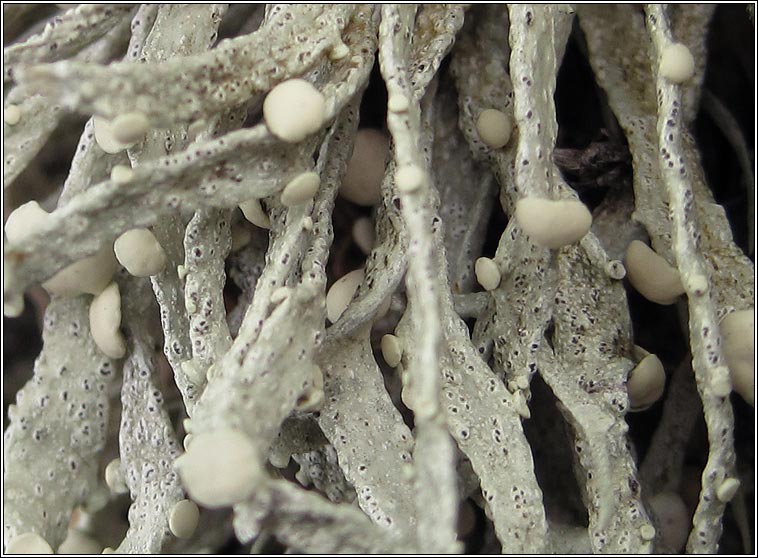 Ramalina cuspidata. January 2009 and April 2012